We have designated Monday as a special prayer day for staff. During the day, various staff will be praying at regular times for the AiG ministry. You might like to join us by praying at times throughout the day. We will be praying for all the outreaches of AiG as well as praying specially for those individuals from within (and without) Christendom who oppose this ministry and its vital message.
Monday will be the start of a busy day in many ways for our staff. A number of them will be traveling to a conference; I have some important meetings Monday afternoon as well as preparing for my travel to India this coming week (I speak in India beginning Friday). AiG is working on many different projects right now, such as a new VBS curriculum for 2009 titled Operation Space, a global warming video to be released next month, two new exhibits for the Creation Museum (especially in light of the "Darwin Year" next year), a number of new teaching videos, major conference preparation for 2009 ("Answers for Darwin" conferences and Creation College 3), etc. Please be much in prayer for these.
KIDS ANSWERS BOOK
Well, it was a little later than expected, but the new Answers Book for Kids 1 & 2 arrived in the warehouse yesterday—and were immediately put on the shelves in the Dragon Hall Bookstore. Yesterday I also started working on the Answers Book for Kids 3 & 4. We believe these will be every bit as popular as the Answers Book 1 & 2 (for teens and adults) that are the biggest-selling creation apologetics books in the world.
I have included a number of photos: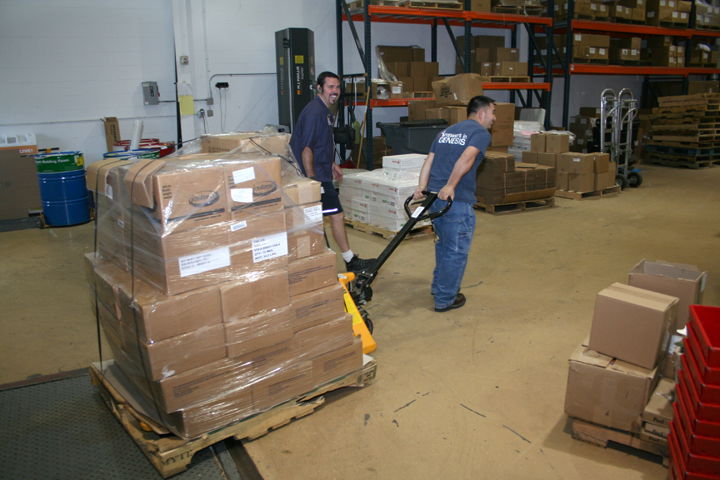 Warehouse staff bringing in a pallet of the Answers Book for Kids.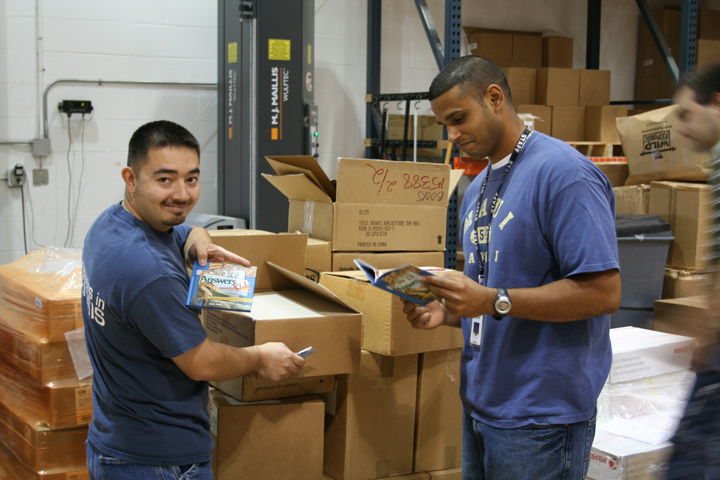 The first box is opened.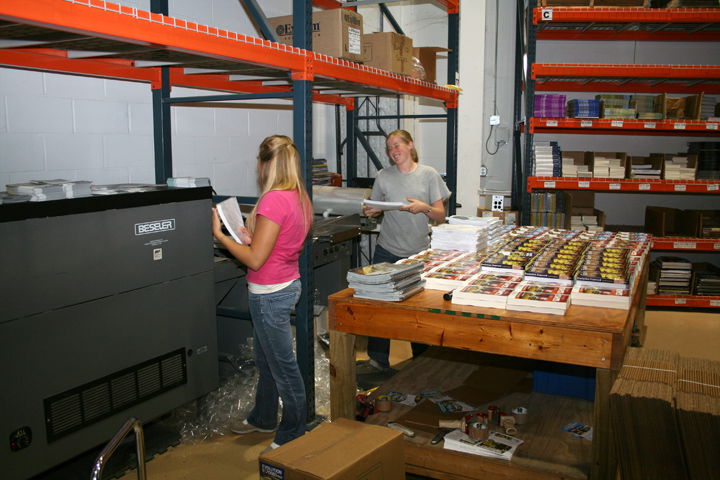 Getting ready to shrink-wrap Answers Book 1 & 2 for special packs and then make special packs of both of the Answers Book for Kids volumes.
One of the staff working on daily orders, including many back orders for the Answers Book for Kids.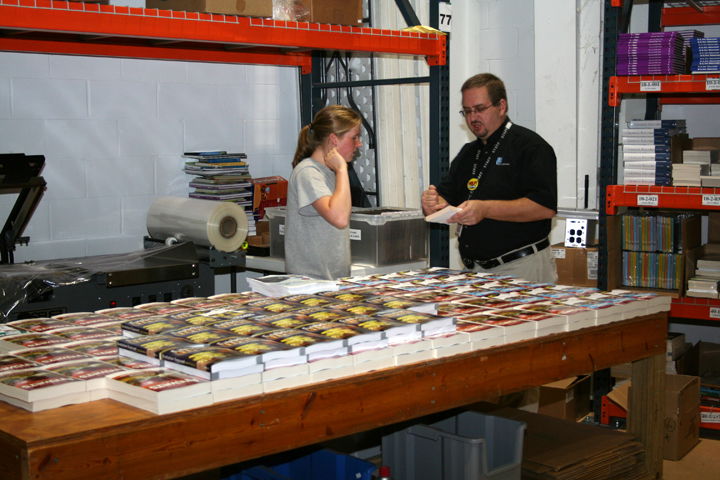 Manager John Bartlett instructing staff on how to make the new Answers Book for Kids packs.
You can order the Answers Book for Kids from AiG's online bookstore.
DEVOTION
One simple

(Joshua 23:10–11) One man of you shall chase a thousand: for the LORD your God, he it is that fighteth for you, as he hath promised you. Take good heed therefore unto yourselves, that ye love the LORD your God.

Our strength depends on us maintaining one simple focus on loving the Lord Jesus Christ. Satan has one simple strategy: to refocus us from God to problems.
Thanks for stopping by and thanks for
praying
,
Ken