You may have heard rumors or read it on the web, and it's true! The Creation Museum will be opening its new Ark Park Petting Zoo on May 23rd. Check the web for the exact time of the Grand Opening!
And we need your help! We will be receiving lots of new animals, and, like Adam, we have to name them all! So we thought you would like to join us for the fun! It's for CREATION MUSEUM MEMBERS ONLY, and we would like members' ideas on names for the animals. As we acquire them, we will place their pictures here for you to see. Get your children involved and get creative! Here are our first three animals, sheep, that already have names: Raq, Shaq, and Bennie!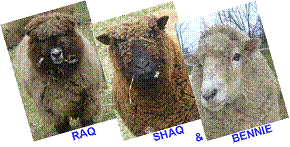 Now we need your help for our next three animals, our three new female miniature donkeys: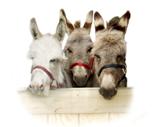 Donkey number 1 is the smallest female, with a white face and brown-and-white spotted body. She loves to be petted and likes attention. Donkey number 2 is the largest (and shyest) of the three females, with short tan hair. And donkey number 3 is expecting a baby soon—she has somewhat longer brown hair and also loves to be petted.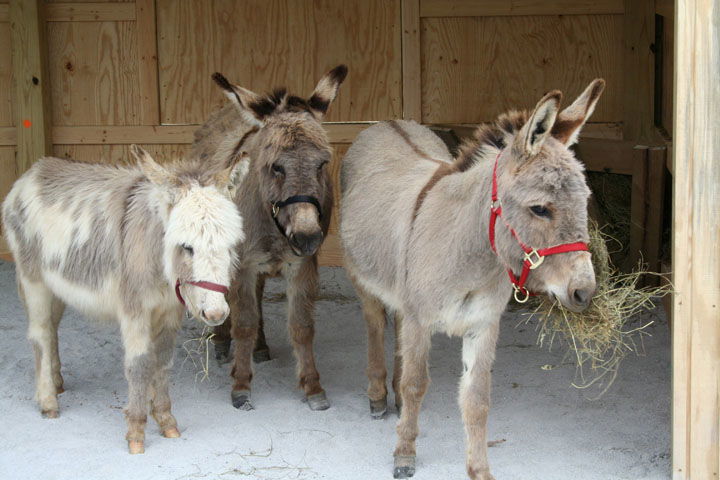 What would you name them? If you are a museum member, send your ideas to ZooNameGame[AT]CreationMuseum.org (replace the [AT] with @) and include your name, address, phone number, and email address. The Creation Museum will select the final names, and winners will receive a free photo of themselves with the animal and free access to the Petting Zoo for a year!
I was going to submit the name of "Steve" for one of the donkeys, as I have a friend in Northern Kentucky who reads my blog every day and his name is Steve—though he may not be my friend after he reads this!
PETTING ZOO CONSTRUCTION MOVES INTO HIGH GEAR
In readiness for the Creation Museum's first anniversary celebrations this Memorial Day weekend (beginning Friday, May 23rd), construction of the Petting Zoo has moved into high gear. I have included some photographs to bring you up to date:
KEN HAM IN WISCONSIN
On Saturday evening, I will be in Wisconsin speaking at the VCY America Radio Rally. You can obtain relevant details from AiG's website.
DEVOTION
"We found a flow"
(Numbers 7:89) And when Moses was gone into the tabernacle of the congregation to speak with him, then he heard the voice of one speaking unto him from off the mercy seat that was upon the ark of testimony, from between the two cherubims: and he spake unto him.

When we determined to meet and speak with God He led us to the Cross where we found a flow of the Lord Jesus Christ's words of reconciliation and friendship.
Thanks for stopping by and thanks for praying,
Ken