For this blog, I want you to read the attached scan from The Miami Student newspaper of Miami University in Ohio. Read the letter written by Nicholas Money, professor of botany at this university. Not that long ago, AiG's Dr. Georgia Purdom and I debated Dr. Money on the Miami University PBS station in regard to the Creation Museum. We certainly experienced his anti-creation, anti-Christian rhetoric—but this letter he wrote that was published in the student newspaper is almost beyond belief.
Read it for yourself and see how he compares the Gideons handing out the New Testament at the University with the terrorists of 9/11! And consider—he teaches generations of students that attend this university—and sadly, there are many more like him throughout the USA!!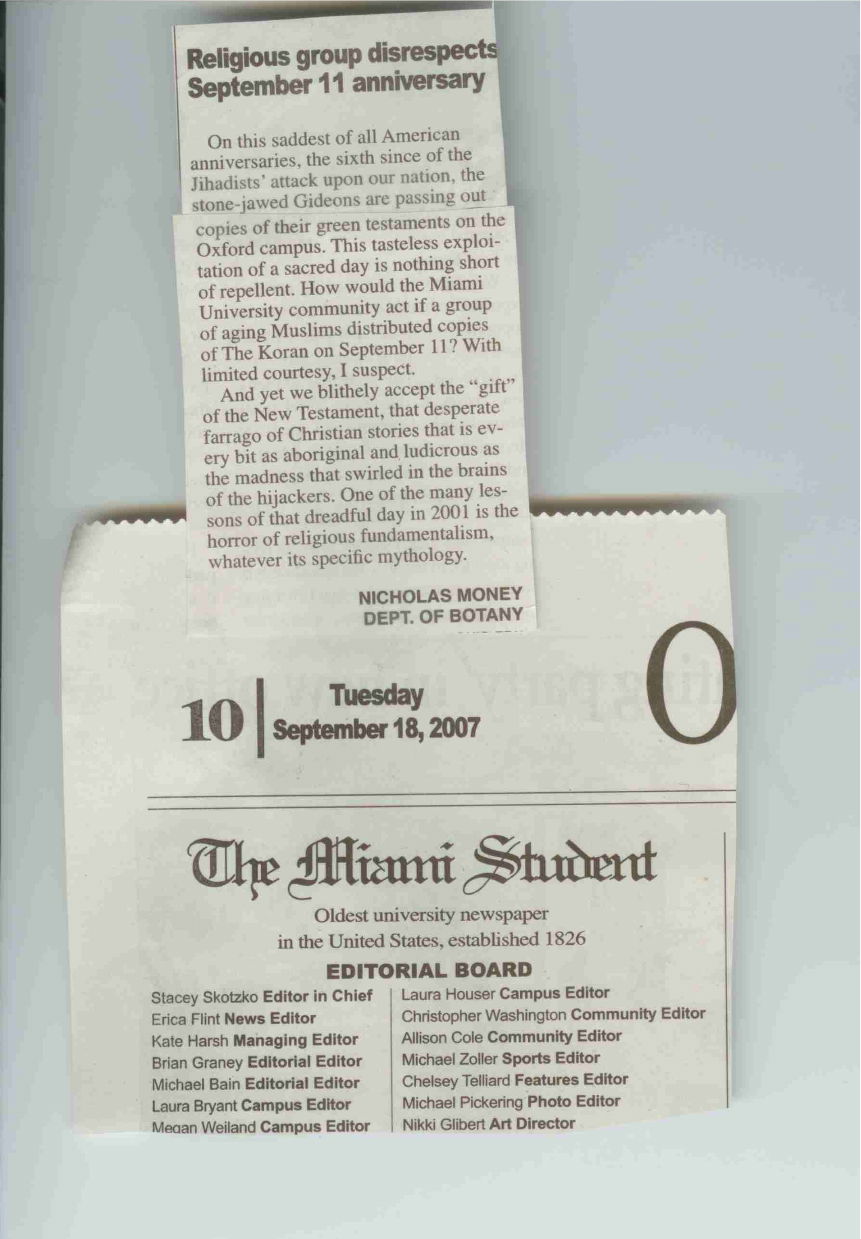 I praise the Lord that the ministry of AiG has been raised up to hold high the banner of truth concerning the authority of God's Word.
Thanks for stopping by and thanks for praying—and pray for Nicholas Money.
Ken