A supporter in the UK sent this picture of her child reading Answers magazine! Actually, there is a special pull-out children's mini-magazine in the center of every edition of Answers—with a collector poster! So, Answers magazine is for the whole family.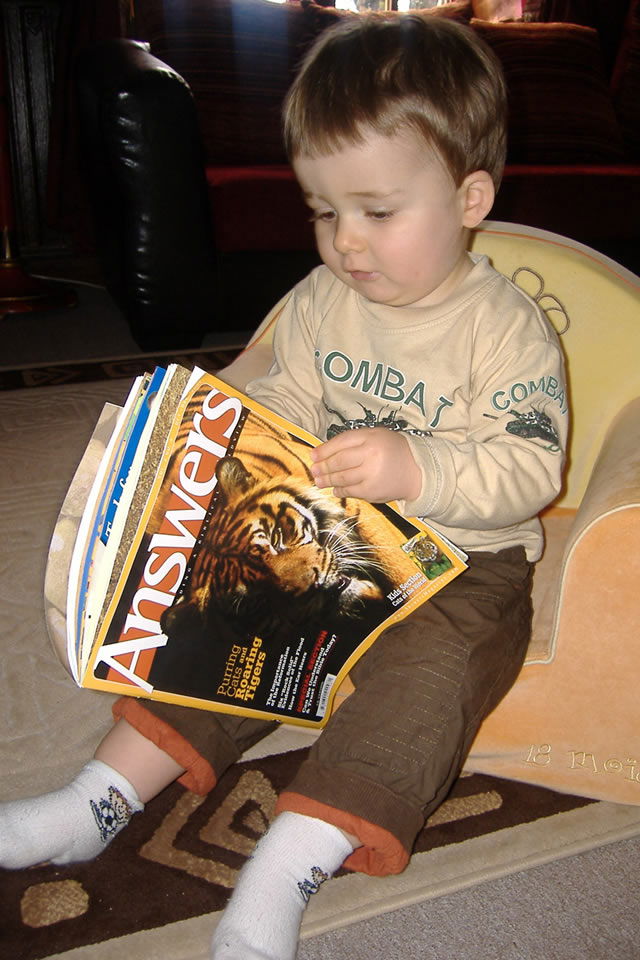 Subscriptions to Answers is now heading for 60,000—and growing daily. This is a most unique publication. It is not just about creation/evolution—it is the leading creation/worldview magazine, equipping Christians and challenging non-Christians concerning biblical authority and the gospel.
The current issue that deals with biblical authority and the need for a new reformation sold out. We are finding that just as with the Creation Museum, excitement about Answers magazine is spreading by word of mouth.
GIFT SUBSCRIPTION
If you haven't subscribed to Answers, now is the time to do it! But what about a gift subscription for a family member, or friend—either Christian or non-Christian—as a Christmas gift! You can do this through our website.
Thanks for stopping by and thanks for praying.
Ken