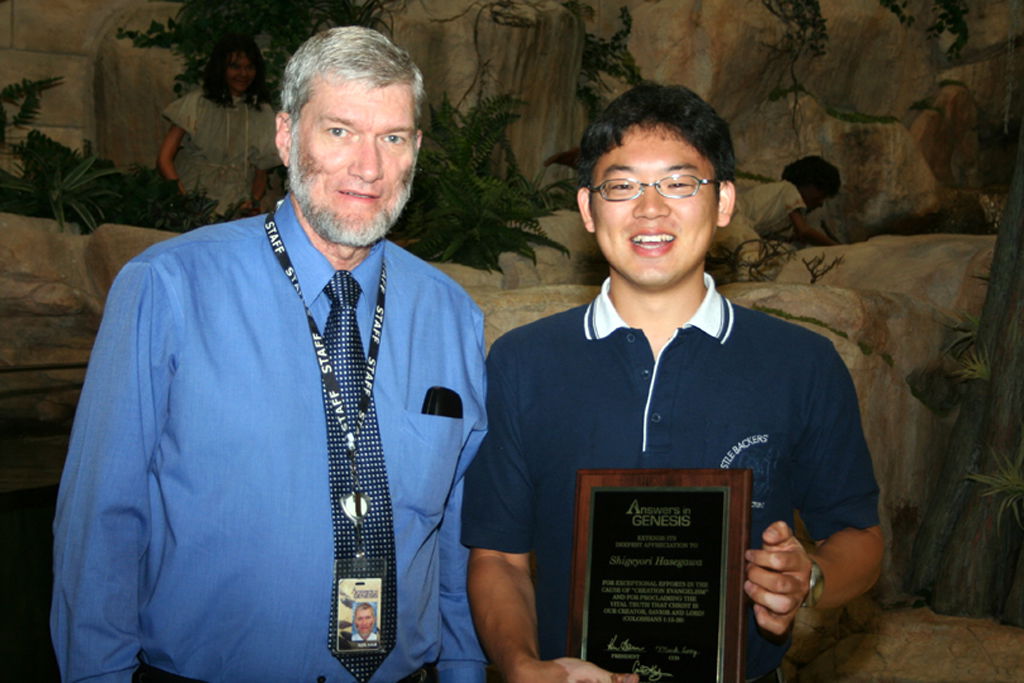 The attached photograph shows Shigeyori—a young man from Japan who came to AiG/Creation Museum to volunteer for a few months so he could learn more about our message. He is the son of a pastor and wants to teach the creation message in Japan. He left for Japan yesterday and was photographed with me and holding the special plaque we gave him as a reminder of his time with us. Thanks for Carl and Masami Kerby for hosting Shigeyori while he was here.
Right now I'm in Denver for the Home Educators Conference and the church services on Sunday.
Check out the new look of AiG's website: www.answersingenesis.org
Thanks for stopping by and thanks for praying.
Ken