Two AiG staff members were engaged this past weekend, so I thought it would be appropriate on Valentine's Day to congratulate Ken and Mandy. See the photo of the happy couple.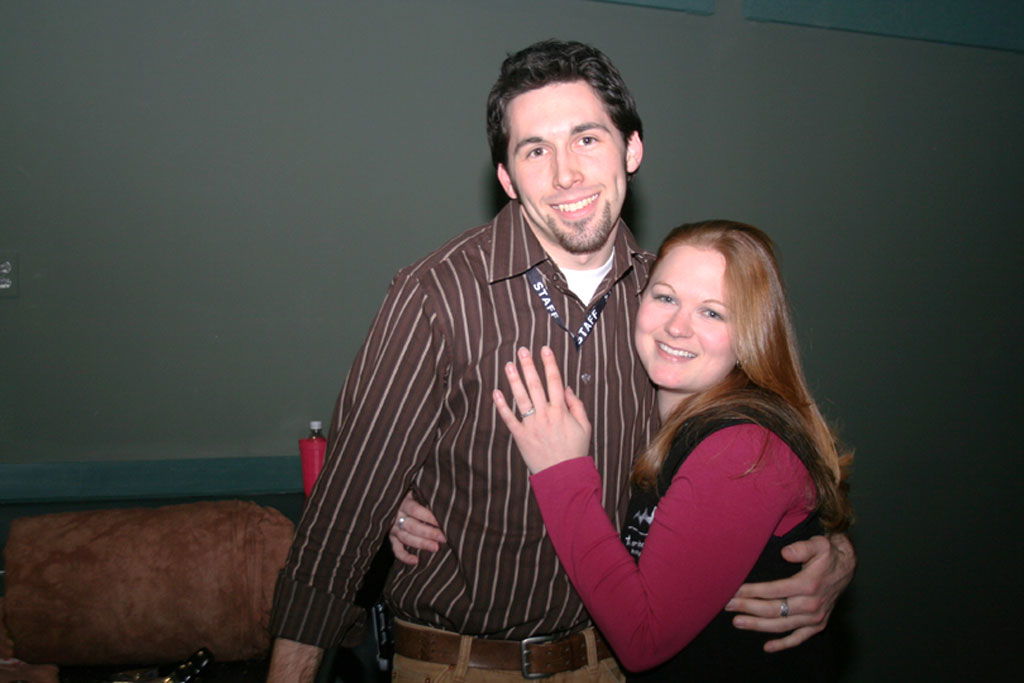 (I did buy my wife Mally a dozen roses: peach and yellow.)
Providential Airport Meeting
While waiting at George Bush airport in Houston, Texas, a man recognized me, so we spent time talking about the AiG ministry. I found out he was involved with missions to Spanish-speaking Honduras, so I told him about our new Spanish videos (I was video-taped in Mexico while I was simultaneously translated a few months ago). I offered to send him a set of the masters of the Spanish programs so he could have them duplicated and distributed in this country. He wrote to me a few days later:
My wife ... is a native Honduran. We met on an evangelical mission trip almost 10 years ago and now we live in Minnesota. We have thoroughly enjoyed all the material that AIG puts out—it makes so much sense and has helped to answer many of our questions about things...that no minister had ever even attempted addressing. I know my faith in God is stronger as a result of it. We were and are both passionate about our life in Christ, but the nagging questions we had in areas lingered until we found answers at AIG. A friend of ours introduced us to your magazine—the first Answers edition.
Since then, we have bought & shared many things from AIG—including the magazine, 30-40 DVDs, books, teaching curriculua for our children, etc. We have bought a total of 60 Evolution Exposed books...and given nearly all of them away. We are both very encourged by what this area of truth can do for the lost world—when we tell the whole story
Priceless Information
Feedback as a result of AiG's daily radio program:
Thank you for the priceless information and tidbits on tough questions. I am currently trying to help a friend with questions that plague the common intellectual about the Bible and the beginning of everything. Your radio shows encouraged me enough to Google your site and get the link to your free booklets to send to my friend and for myself to read! What an incredible store of information! I will be spreading this new information every where I go! Thank you so much!!! God bless
Ice Storm
Most employees left the office early Tuesday afternoon as ice started to build up on trees and roads. Branches are falling off trees and power lines are coming down because of the ice storm, which is expected to continue well into Tuesday evening. We may have a late start Wednesday morning depending on road conditions. As of the writing of this blog Tuesday afternoon, Interstate 75 was totally shut down a few miles away (just north of downtown Cincinnati) due to a major power line that fell across the Interstate. A 9-year-old girl in Cincinnati was killed when a branch fell on her—a very sad reminder of a fallen world because we all sinned in Adam. I've enclosed some photos of trees in our yard that were covered in ice. We are going to have to have a family "yard clean up" to remove all the downed braches when the weather warms up.
Thanks for stopping by and thanks for praying,
Ken