WHY CHRISTIANS SHOULDN'T ACCEPT MILLIONS OF YEARS
Terry Mortenson sent me this report on his new tract:
Recently my article on why Christians should not accept millions of years was posted on the AiG web site: www.AnswersInGenesis.org/articles/2006/07/17/millions-of-years.

I wrote it last fall to use at the annual meetings of the Evangelical Theological Society, but I think it could have a wider use. It is available in quantity as an attractive leaflet to give to Christians, who have accepted the millions of years or are unsure about what they believe about the age of the earth. I have gotten some very good feedback from several people who have found it helpful. It is especially good to share with busy Christian leaders who for whatever reason can't seem to find the time to read a book or watch a video defending the young-earth view.
To order Terry's leaflet/tract, go to our
online bookstore
.
AiG EMAIL NEWSLETTER "THE BEST"
An AiG supporter from Down Under (Australia) this week emailed us and stated:
The regular AIG Email is the BEST email I get all week. I love reading it, please never stop sending them!!!
If you don't get AiG's email newsletter, you can
sign up now!
SPECIAL VISITOR AT AiG
I have enclosed the photograph of a special visitor at AiG today---our newest grandchild, Kylie Renee. She is pictured with me and the proud Mum (our daughter Renee).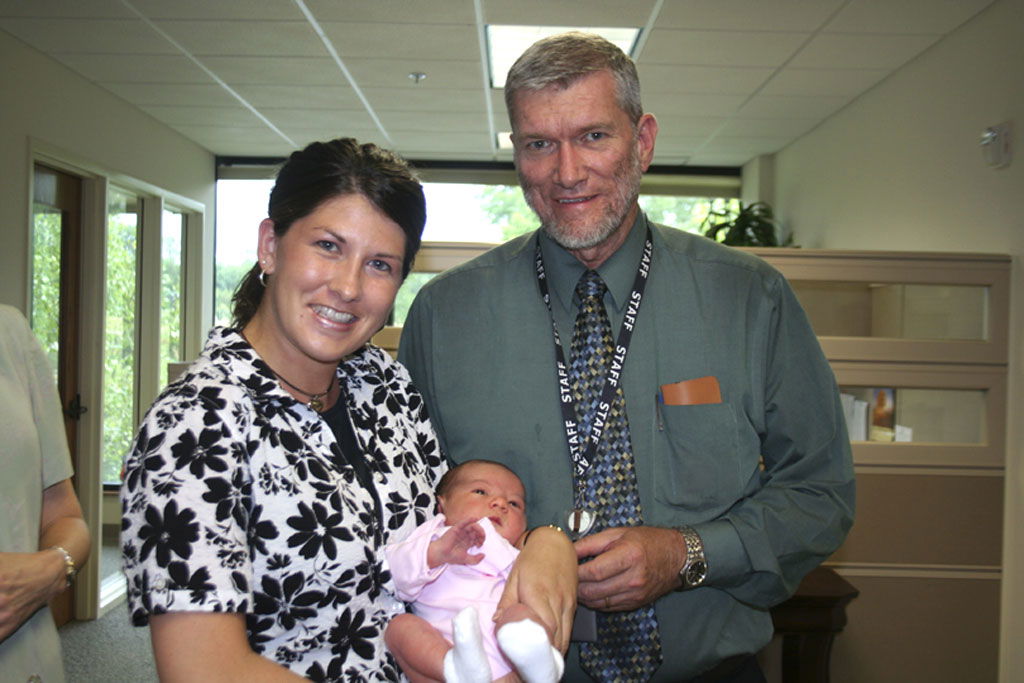 3000 EXPECTED FRIDAY AT AiG
3000 visitors (charter members and their guests) are expected for the Behind the Scenes tour on Friday! This is the biggest such Behind the Scenes tour we've ever had. Our staff and numerous volunteers are involved in making this day go smoothly.
Thanks for stopping by and thanks for praying.
Ken