Today, most of the AiG board and others left Jackson Hole after breakfast to tour Yellowstone National Park. What a wonderful day! Because it's late typing this, I will just give you a couple of highlights.
The "evolving" weather! The weather changed from sunshine, to sleet, to freezing rain, to snow flurries! But it was still a good day—very cold at times.
We visited a place called the Grand Canyon of Yellowstone. I have included a photograph of Mally and me sitting in front of a view of this Canyon. We heard a Park Ranger giving a tour of the area say that the Canyon was formed in ONE WEEK after a flood as an ice dam broke! But she went on to say this happened hundreds of thousands of years ago. But at least they now recognize what catastrophic processes can do in a short time.
A couple of people recognized the AiG logo on our shirts—they were thrilled to see us. The wife hears me on radio in San Jose and the husband has read a number of my books.
When we left this Canyon, we stopped at a store of ice cream and a young man also recognized AiG---he heard me speak at a Seminary in Pennsylvania last year.
I've included just a few of the more than 100 photographs I took today!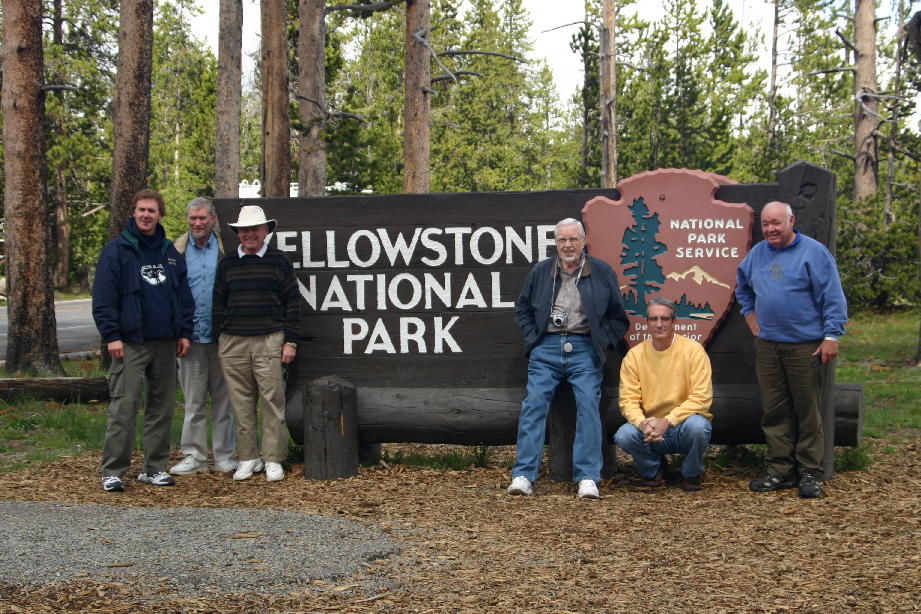 ---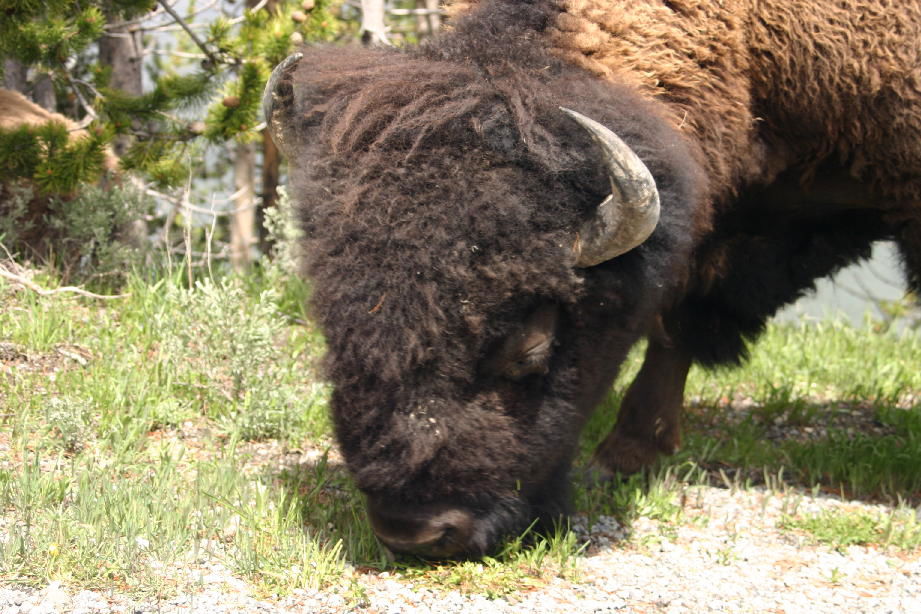 ---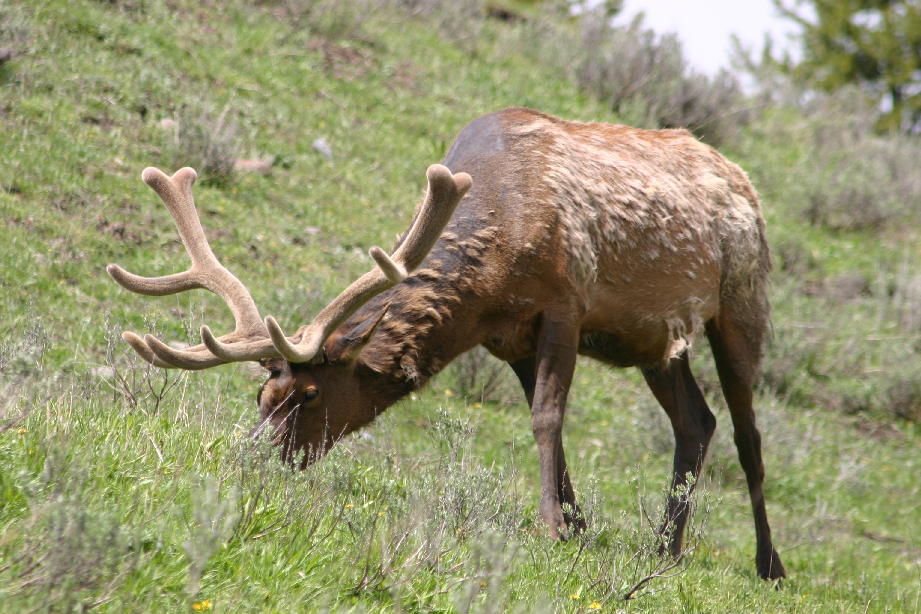 ---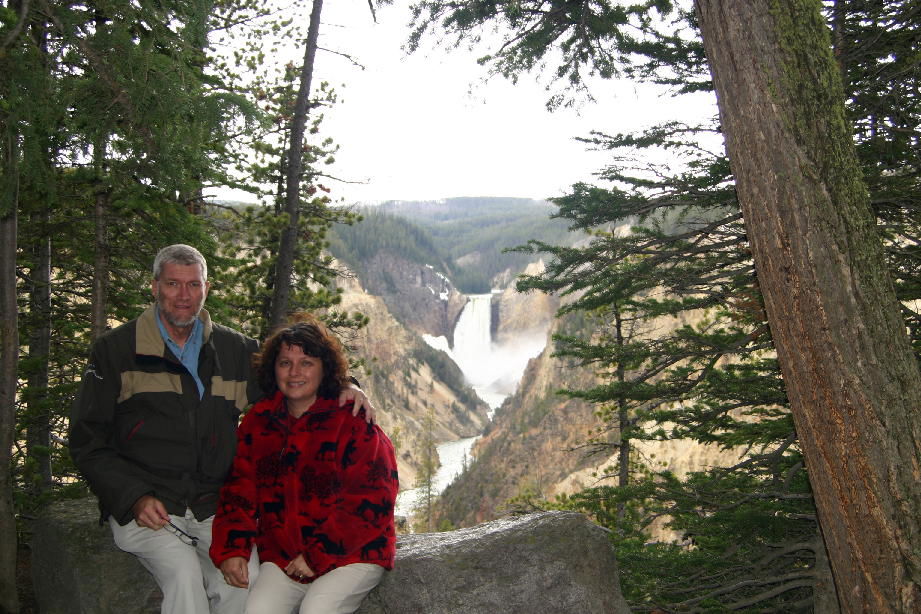 ---
I may be able to show you more photos of the trip over the next few days. We have to get up at 5 AM to catch our plane back to Cincinnati.
It was a marvelous day at Yellowstone—we serve an awesome God!
Thanks for stopping by and keep praying,
Ken