When people ask me what my busy time of year is, I laugh and say January through July. And even when I think things might be calmer in the last five months of the year, there is usually more work that comes my way. Being the Type A personality that I am, I love it. This past weekend was no exception.
On Friday I took the day off from work to attend the Mid-America Trucking Show in Louisville with my husband and daughter. Chris was an over-the-road truck driver for many years and now serves in the capacity of courier/truck driver for Answers in Genesis. There were lots of big trucks, and Elizabeth (and Chris!) had a lot of fun crawling inside them and looking around. I thought this truck looked really cool, so I took a picture of Elizabeth in front of it.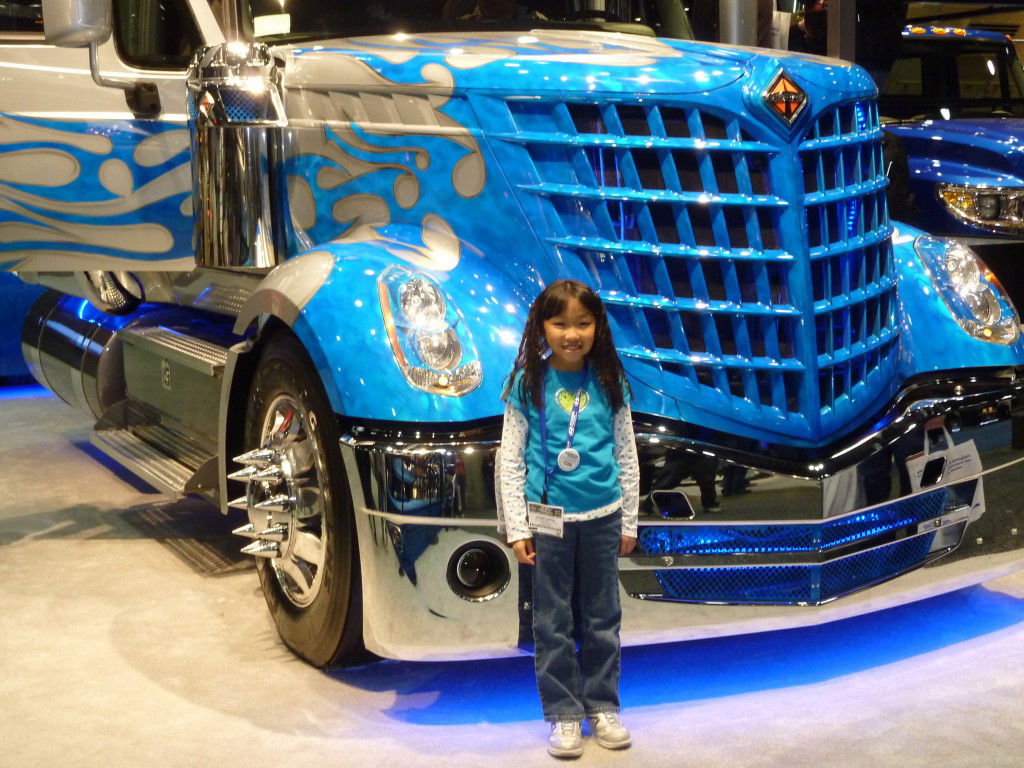 On Saturday I attended the Midwest Homeschool Conference in Cincinnati. I went to a few workshops but spent most of my time in the exhibit hall. Although AiG wasn't officially at the conference, many vendors had our books and DVDs for sale. Several people recognized me and stopped to chat and convey their support for Answers in Genesis in light of the recent "disinvitation" of Ken and AiG. It was very, very encouraging! This is a picture of one of the families proudly wearing their "I Stand with Ken Ham" buttons.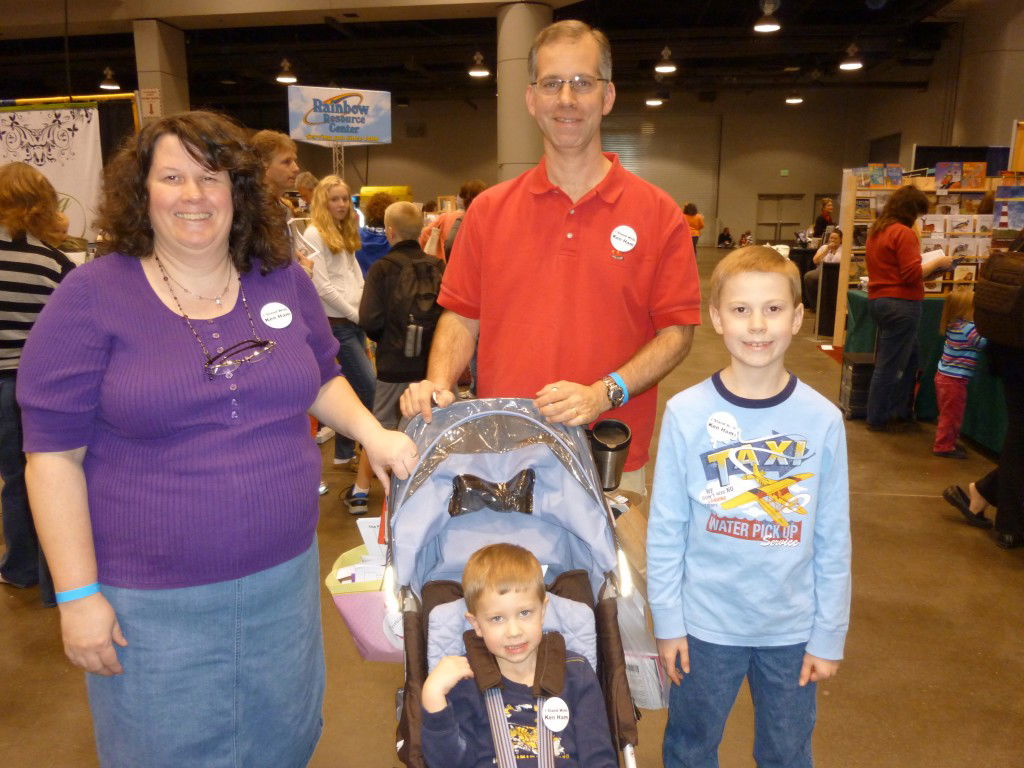 On Sunday it was time for some relaxation. The weather was so beautiful that we decided to visit the Creation Museum (as guests)! We spent most of our time outside enjoying the petting zoo and beautiful landscaping. We stopped in the café for some ice cream and then headed home. This is a picture of my daughter near the pergola and waterfall.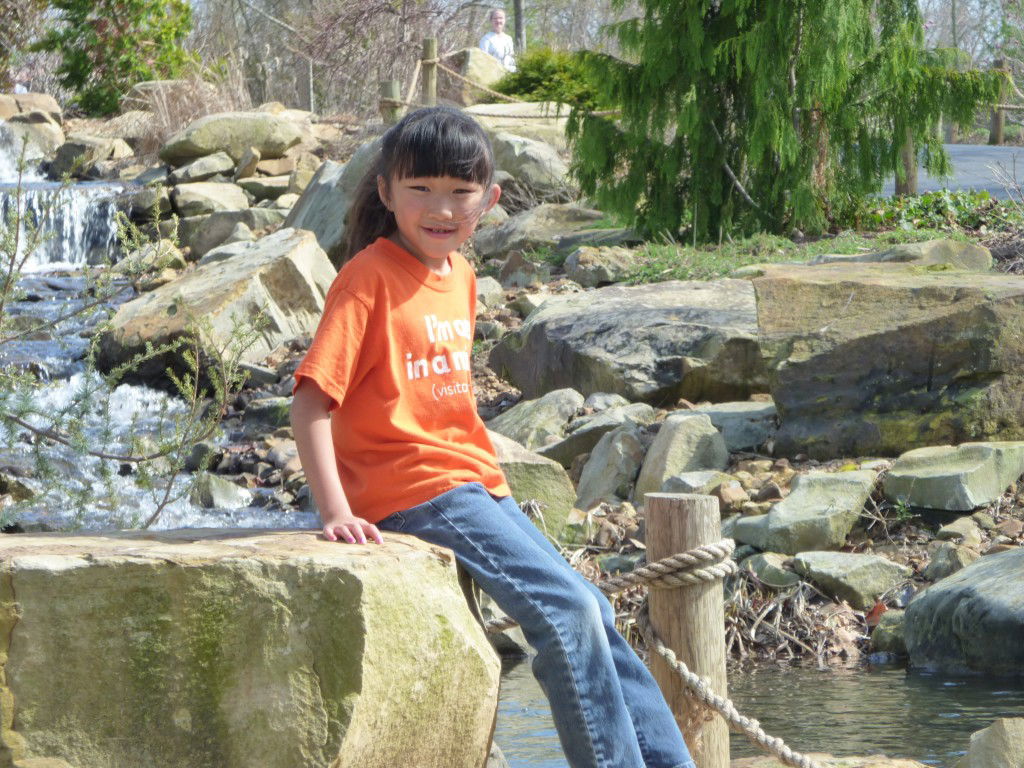 The busyness continues this week. Be praying as I travel to Manhattan, Kansas, and present at a secular university. Below are the details for anyone who is interested.
Wednesday, April 6
Kansas State University, Forum Hall in K-State Student Union
7:30 - Most Asked Questions: Genetics, Evolution, and Creation
8:30 - Wonder of the Cell
Thursday, April 7
University Christian Church, 2800 Claflin Rd., Manhattan, KS
6:30 - Is Genesis Relevant in Today's World?