Boy, I sure have had a busy and exciting spring this year! Starting the first of January, I offered a new workshop at the Creation Museum titled "T. rex—King of the Dragons." That workshop has been very well attended. I have also been doing two different concerts when I am at the museum because most folks have two-day tickets. This allows them to come to my concert on each of the two days they are visiting, and they get a totally different concert each time.
I am excited about my new video in the Amazing Adventures series, called Extreme Caving, which will have its debut on June 14 at the Creation Museum. That event will be a family fun night with dinner, the showing of my new DVD, and some special guests talking about bats. It sounds like this will be a really enjoyable evening, and I hope you will join me. Check out further details on this museum blog post.
I will also be doing an overnight caving adventure at Cumberland Caverns on August 10, which includes hiking, camping, and performing a live concert inside the cave! Details for this unique event can be found on the members section of the Creation Museum website.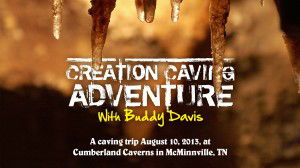 Another thing I have been working on is a new dinosaur sculpture for the museum—this one is of a Kentrosaurus. Right now I am working on the plates and horns and soon will be starting the skin texture. It should be finished before the end of May and will go in the Dinosaur Den area.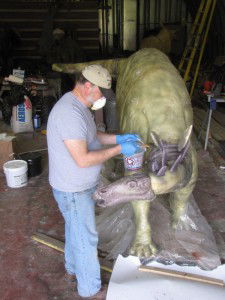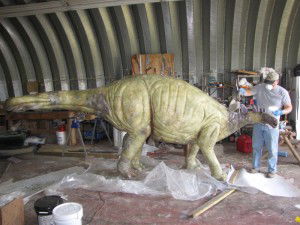 I have been speaking at various events in between my weeks at the museum, and I am working on a new children's book with my daughter, Lydia. We just learned last week that it will be published, and we are so happy about that! It will be a series called "Creation Quest." The first book will introduce the characters and take you on quite an adventure deep inside a cave. I will keep you posted on its progress, and we are hoping to have it available at the debut of the Extreme Caving DVD.