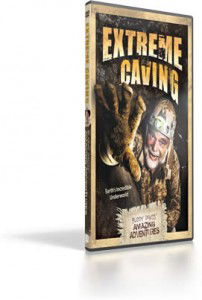 Our new "Amazing Adventures" DVD,
Extreme Caving: Earth's Incredible Underworld
, has been released! We recently introduced it at the Creation Museum with a sold-out family fun night. This DVD takes you deep inside Cumberland Caverns where few people have been. In fact, we were able to film some formations for the very first time. Besides the adventure, we also interview three of our scientists about cave formation, cave men, and blind cave fish. Our guide Robby Black shares his expertise and guides us safely through the cave. The DVD also includes behind-the-scenes footage, a free movie poster, original background music, and a song that is currently on the national inspirational country music chart (see below). We also included a fun animated song about a skunk in the cave.
Extreme Caving
is a God-honoring delight for the whole family.
I hope that you can join me for a trip to Cumberland Caverns on August 10. A variety of spelunking options are available, and you can even join me in camping inside the cave. No worries about extreme caving as we will not be in the extreme part of the cave. I am really looking forward to this event! I believe that you and your family will have a good time.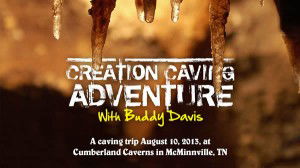 The Lord is blessing our music with a song that is currently number 12 in the national inspirational country music chart. "King of Kings" can be found on the I Am Not Ashamed CD. Our caving song, "Mammoth Cave" has also been climbing on the charts and is currently number 40. We feature "Mammoth Cave" on the Extreme Caving DVD. Both songs and more of our music are now available on iTunes. I hope that you will check them out.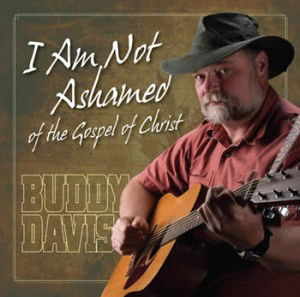 We are making plans to record a new CD sometime in September or October. The release date should be in the last part of November or December. These are story songs, love songs, and gospel songs.
We have been busy traveling, speaking, and singing, as well as working at the Creation Museum. Beginning July 15, I will join Dan "the Animal Man" Breeding for Wild Animal Encounter: A Musical Extravaganza. You will enjoy Dan's expertise as he shares information on the live animals that he brings, and I'll present a variety of songs. Come and join us at the museum for the Wild Animal Encounter.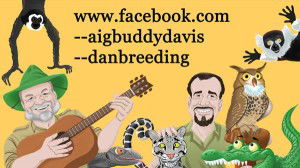 I also hope that you can come to the museum and see my newest sculpture of a Kentrosaurus dinosaur in the Dinosaur Den: