Greetings. Thanks for stopping by. A lot has been happening since our last blog post.
I teamed up with Dan Breeding in August for a wild animal encounter. Dan is an expert in handling wild critters. I sang some songs and helped Dan with the animals in our program. Our show was well attended at the museum. We are scheduled to do it again next summer. We may even take it on the road.
I just finished a conference in Hamburg, New York. Next I'll go to Duluth, Minnesota, to do a wild game dinner, and I will be back at the museum the next week.
On October 5, I will be doing a special concert for married couples who are celebrating 40 years together. They are calling the event "Legacy of Love." It also includes a dinner.
Our newest DVD, Swamp Man!, is doing very well. I'm so excited about this series. Each DVD also comes with an 11 x 17 inch poster of the cover. This DVD is approx. 45 minutes long.
It also has an animated cartoon of me singing a song called, "Don't Go Down Nightmare Pass." The cartoon is based on a true story of when Kay and I kayaked 100 miles by ourselves through the Florida Everglades. Swamp Man! has another song included as well called, "The Lord Made Me To Be A Swamp Man." We recorded this song in a Cajun style. What fun! There are many behind-the-scenes bonus features as well.
Swamp Man! is a family show I believe you will enjoy. It is a part of our series called Buddy's Amazing Adventures.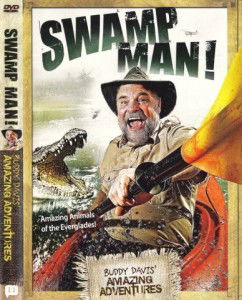 We're now getting geared up to start filming our third show, which will be about Caving. We'll be traveling to several different caves in different states. It will be another exciting family show. I can't wait to get started.
Our newest CD is themed on Noah, the Ark and the Flood. Since our ministries, AiG and the Creation Museum, are building a full scale model of Noah's Ark, I was inspired to write 12 new songs on this subject. The songs are full of teaching about these events. Music is a great tool that our Creator has given us to share His good news.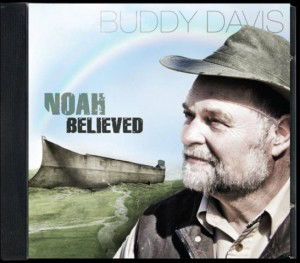 There are even plans for us to bring out a songbook that goes along with the new CD, Noah Believed. The songbook will have guitar chords and piano music. I've included a brief description of scripture references and why I wrote each song.
Since I searched for Noah's Ark myself, there will be a short story of my adventure on top of Mt. Ararat, one of the largest mountains in the world. Also included in the songbook will be my personal testimony. I sometimes give my testimony at AiG events. Many times I've been asked if it is available, so I wanted to include it in the songbook.
I will be traveling to do a sharathon for KGLE radio station in Glendive, Montana, in October. I'll be there two days on radio from 6:00 am till 6:00 p.m. I will also be doing a concert in Glendive.
Our dinosaur dig went great this year! Thanks to Otis Kline and the Creation Museum for making this possible. We found some amazing fossils of T. Rex, the super star of the Dinosaurs. I hope someday you can join us on a dinosaur dig in the Badlands of Montana.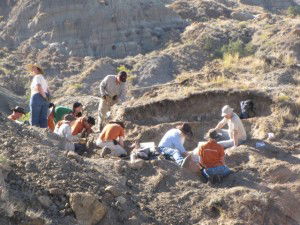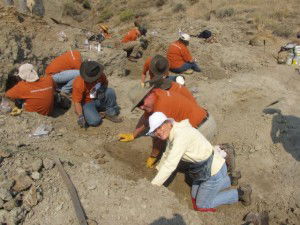 It was great to have my good friend, Joe Taylor, on the dig with us. Joe is an expert and I appreciate his willingness to help our team this year. I'm sure I could add much more but I'll save it for later. Again, thanks for stopping by.
To God be the Glory for ever and ever.