Spring is my favorite season, so I was very happy that it came early to Ohio this year. I've been enjoying all the flowers blooming and the warmer weather. At the Creation Museum the lilacs are in full bloom right now and they're beautiful.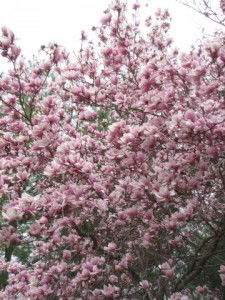 We were excited to find out that our song "The Bible is a Gold Mine" went up 14 points to number 28 in the national inspirational country charts for March. Arrangements are under way for another radio release—"King of Kings" from the I Am Not Ashamed CD. The folks handling my songs in Nashville felt it would do very well on radio. God is good, and we appreciate Him allowing our music to reach new audiences.
In the middle of March, the film crew from Answers in Genesis came to our home, and we worked on doing the last of the filming for our movie, Amazing Adventures in the Florida Everglades. Cowboy, our new horse, is in the film. I think he did a great job. I'm excited about this movie and even wrote two new songs for it.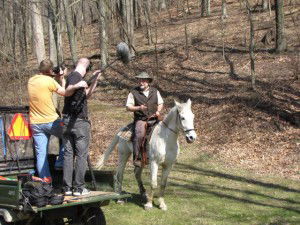 Last week Kay and I visited Kaden Book at Children's Hospital in Cincinnati. It was a blessing for us to meet Kaden and his family. This five-year-old boy is fighting leukemia and will be in the hospital for several more weeks. His favorite songs are "Woodpecker" and "Behemoth Is A Dinosaur." He is sharing with his nurses about dinosaurs, the flood, and Noah's Ark.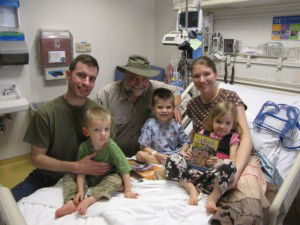 We've been down at the Creation Museum a lot recently, and are heading to Alaska next week. You can find out more about what we're up to if you check out our Facebook page at www.facebook.com/aigbuddydavis.