It has been a while since we last posted, but we wanted to update you on what's been going on here. I spent the first two weeks of December in Florida. We had a couple of days of vacation, then we spent the rest of the time working on filming our next Amazing Adventures DVD, which is all about swamps. If you haven't gotten the first in this series, I Dig Dinosaurs, it is available through Answers in Genesis.
Doing the filming was really cool and also a lot of hard work. One day we used an airboat, and another day we went kayaking in the Everglades wilderness. We also got to do some close work with dolphins and manatees. It was strange coming home from warm southern Florida to snowy Ohio. We're not finished with the DVD yet, as we still have to complete the opening and closing, a ton of editing, and sound tracks, etc. We have gotten a lot accomplished though, and we're excited about it. The entire Media Team at Answers in Genesis is extremely gifted, and we are happy to get to work with them.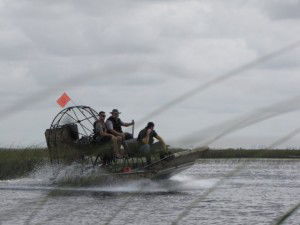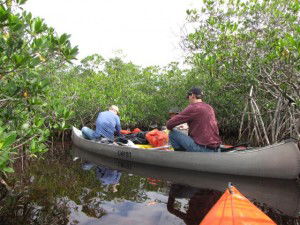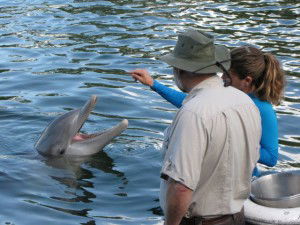 This fall, we also got two horses. We spent a lot of time putting up fence and getting the barn ready for them. The horses are green broke, but still need work, lots of love, and handling to fully gain their trust.
We are really excited that my song, "Singing with the Saints" (from the CD, I Am Not Ashamed), hit the Inspirational Country Charts, and is Number 22 in the nation. We just released, "The Bible Is A Gold Mine" (from the Soar CD) as our second national radio release. We are thrilled at the response and give God all the glory.
Thanks to all of you who prayed for our ministry! We appreciate you very much. We hope you have a Happy New Year and a great 2012. You can find out more about what we're up to if you check out our Facebook page at www.facebook.com/aigbuddydavis.