Yes, creation in 4D, only at the Creation Museum!
Our Special Effects Theater at the Creation Museum, already unique in the world, has been totally rebuilt and converted into a 4D theater. It is now open, offering one-of-a-kind, God-glorifying programs that proclaim God's Word beginning in Genesis.
What is 4D?
It's a theater system that combines a 3D film with varying sorts of physical effects that occur in synchronization with the film: 4D. But that's all I'll say right now—I don't want to ruin the surprises. You'll have to visit the museum to discover them for yourself! Just be aware that the seats will immerse you in special kinds of experiences.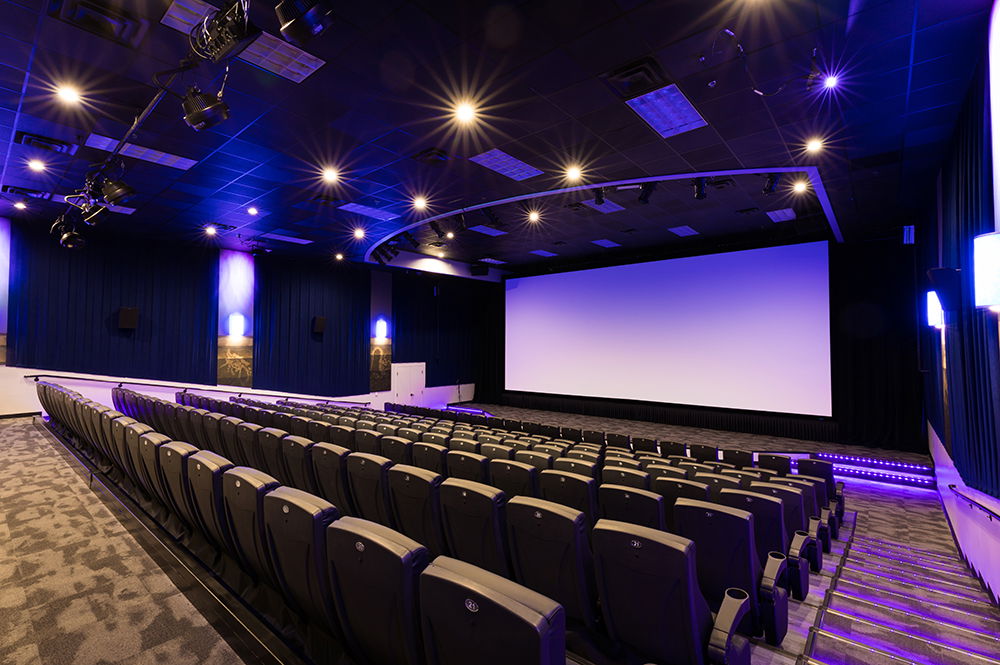 Inside the theater, we have installed a top-of-the-line cinema projector called a Christie. Our Christie CP4230 is produced by the world's leader in 4K DLP Digital Cinema projection. You'll enjoy some spectacular experiences as this high-tech projector puts on quite a show. By the way, just one bulb for this projector generates 34,000 lumens! That's powerful.
Many of you have seen the Genesis: Paradise Lost 3D film that was shown in movie theaters across the nation last year. Well, the producer, Eric Hovind, has put together In Six Days, a special 22-minute version of their film just for the Creation Museum. Our theater will show the most spectacular sequences of the 3D animation depicting Genesis 1 in this film. Of course, you will also be able to purchase the DVD of the entire Genesis: Paradise Lost 3D movie in our Dragon Hall Bookstore.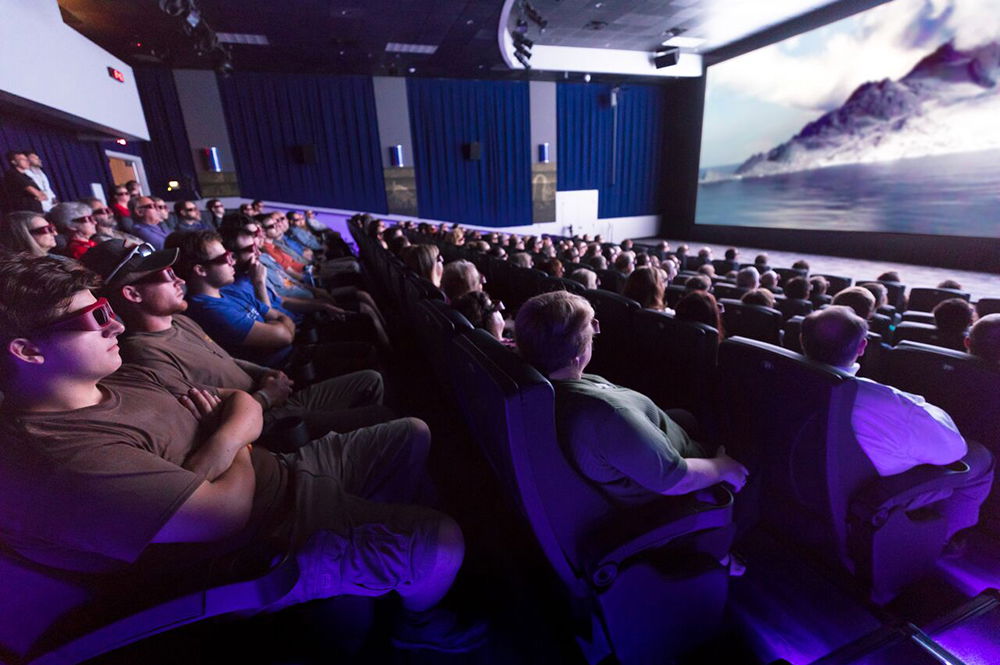 As you would expect, people who enter the theater for the stunning In Six Days 3D presentation will be handed 3D glasses.
Our award-winning video team is also working to create another 4D program to be released in the future for this new theater. I have a feeling it will have dinosaurs popping out of the screen, and—well, let's just wait and see what else is in store! Maybe it will be more like a Christian version of Jurassic World, this summer's blockbuster film!
So, I'll see you at our wonderful, family-friendly 4D Special Effects Theater at the Creation Museum! For more information, go to CreationMuseum.org.
Speaking of our great new video productions inside the renovated 4D Special Effects Theater, we are pleased to announce that many of our outstanding videos, including series, are now being shown on Christian-based PureFlix.com. It's an internet video-on-demand service. You can now watch numerous AiG Bible-upholding videos anywhere online or on your mobile phone, tablet, or TV.