Announcing InSite—the Newest Feature of AnswersInGenesis.org
Visitors to AnswersInGenesis.org know that over the years, we've constantly made improvements to our website to make our content easier to find and use. Today, we debut InSite, a monthly article that will keep our readers up-to-date on the newest features of the Answers in Genesis website and provide helpful hints, answers to common questions, and more!
AnswersInGenesis.org Goes WorldWide!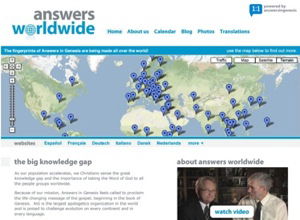 The biggest announcement this month is the launch of our Answers WorldWide page, which will be live later this week. From the Answers WorldWide headquarters, we have a navigable map that shows AiG affiliates worldwide. Powered by Google Maps, you can get a quick glance of how AiG is making an impact around the world. Eventually, this map will have detailed information on the work of each affiliate. We also have news, photos, and event listings from around the world, plus a special video with Ken Ham and Answers WorldWide director Dr. David Crandall.
In addition to more material about our efforts abroad, we'll be posting a substantial collection of our non-English-language articles. Although most of these have been available through more obscure parts of our website for several years, we've now linked them up with our central article database to make them easier to find, read, and distribute, and we plan to continue adding to them as new articles are translated.
In the future, we plan to allow users to specify their preferred language so that when they browse the site, any article available in their language will automatically replace the English version, no matter where it's linked from.
We definitely want to know what you think, especially if English is not your preferred language or if you live outside the U.S./U.K. Let us hear your thoughts!
Feature of the Month
Although it is part of one of the oldest sections of the website, our online resources section continues to be one of the biggest draws and offers nearly twenty free online books and booklets. These online books offer everything the print versions have, but are yours for free! Plus, you can share them with saved and unsaved friends, family members, and colleagues. We continue to add a chapter a week from one of our books—come back every Thursday to read the next chapter (our current book, which just began two weeks ago, is Taking Back Astronomy by Dr. Jason Lisle).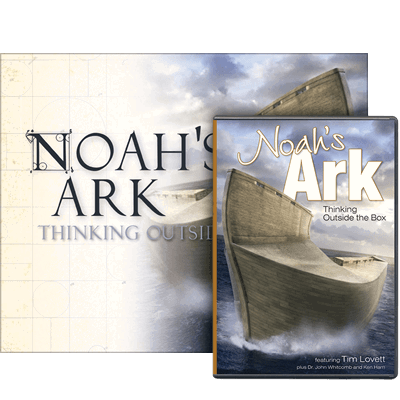 What's in Store for this Month?
Each month we will also update you on what's new in our online store.
One of the new products we'll be offering this month is Noah's Ark: Thinking Outside the Box—our new hardcover book focusing on the new Ark design. We'll also be selling it in a pack with the previously released DVD by the same name.
Second of all, the latest issue of Answers magazine will be arriving in homes soon. All subscribers, including new ones, will get this new issue that examines the Tower of Babel, including pages with excellent illustrations! AnswersMagazine.org always gives free sneak peeks for each issue. Check out the contents of the spring issue and articles already published online before it even reaches the mailbox! And a new sneak peek is scheduled for Wednesday.
Question of the Month
One writer, M.N. from Massachusetts, writes to ask:
Would someone from your ministry be available to come to our church and give an informational seminar concerning homeschooling?
We receive requests for speakers frequently, of course, and speakers are one of the most important aspects of this Bible-defending ministry. The great news is, we've streamlined the process of requesting an AiG event through our web form. The form allows you to specify the type of event you would like and provide information that will help us determine the best overall arrangement for your venue. And you can include special requests or details in the provided comment box (part of step three).
And of course, you can find out about all our events at any time by visiting our events calendar.
Stay tuned for next month's question, or ask one of your own!
Did You Know?
Each month, the Answers in Genesis website streams nearly two terabytes of data to users around the world. Two terabytes is equivalent to 2,000 gigabytes (or more, depending on the exact definition one chooses). Much of that is composed of the completely free streaming audio and video files we make available to users through our Video On Demand and Answers Radio sections.
About InSite