Well we have arrived and gotten everything set up for this year's National Education Association Conference in New Orleans. This year's team is made up of Tony and Christy Ramsek and family, Jobe and Jenna Dee Martin, Mike and Jane Gendron, Grace Mally, Frank Zitzman, James Opperman, and Dr. Cherian John.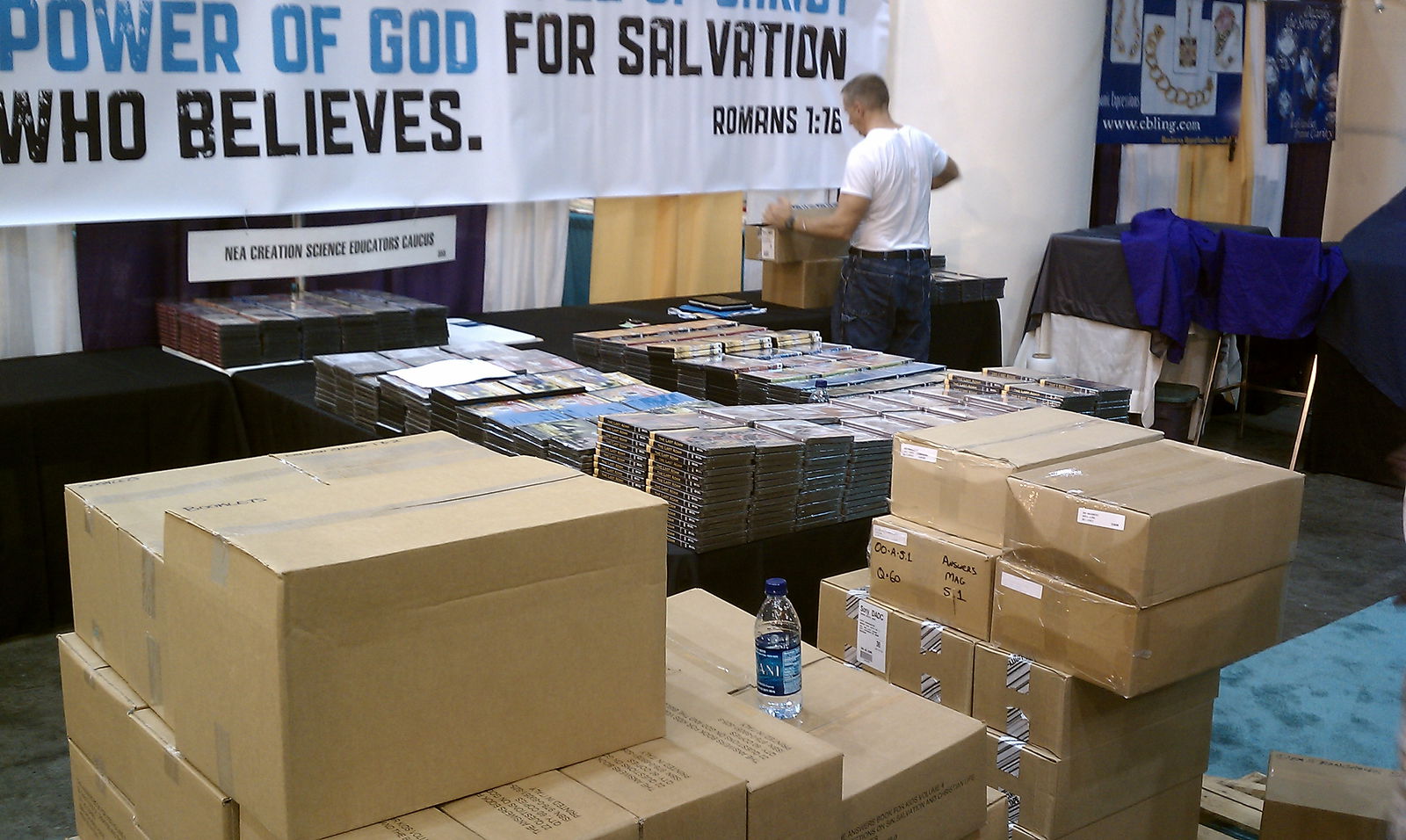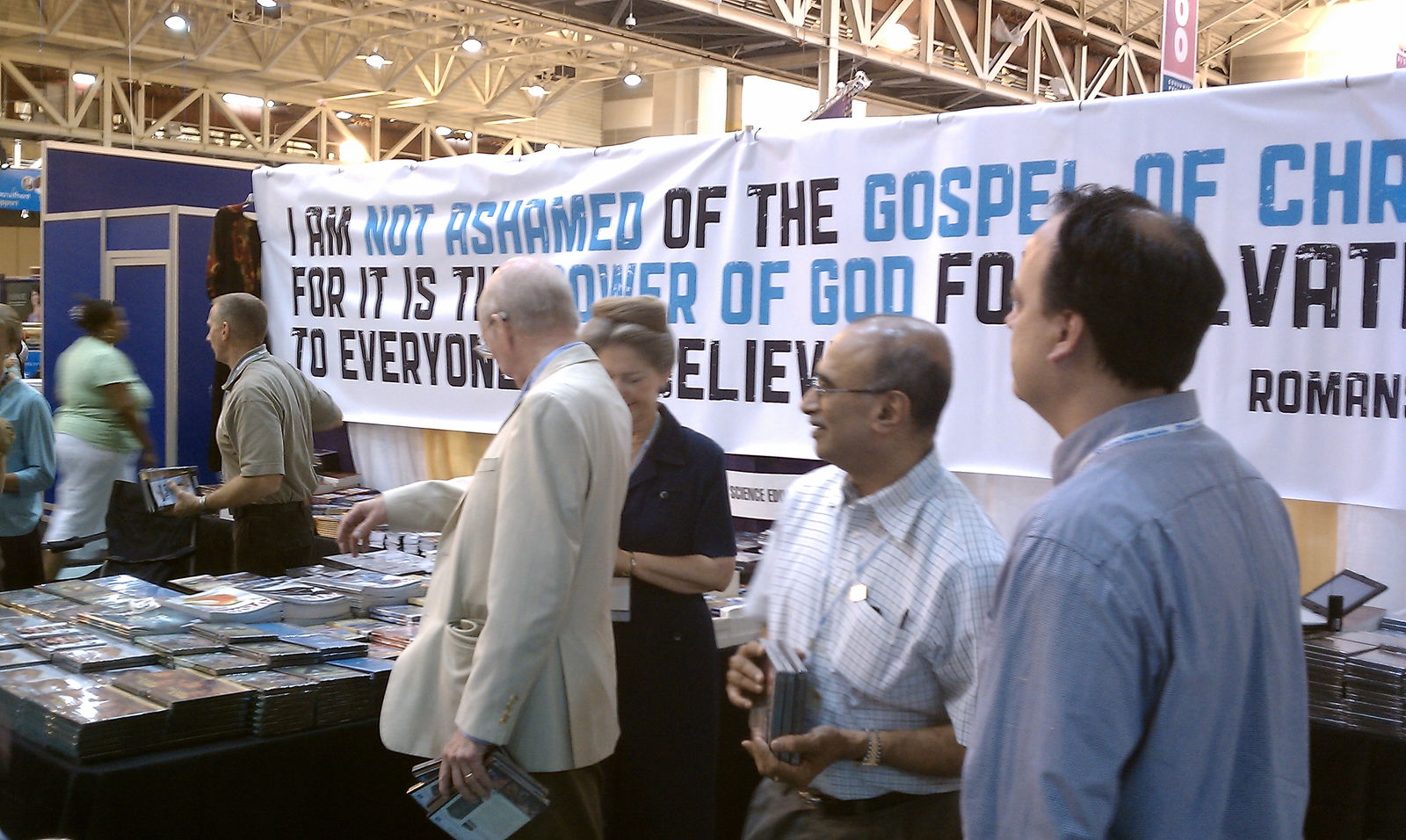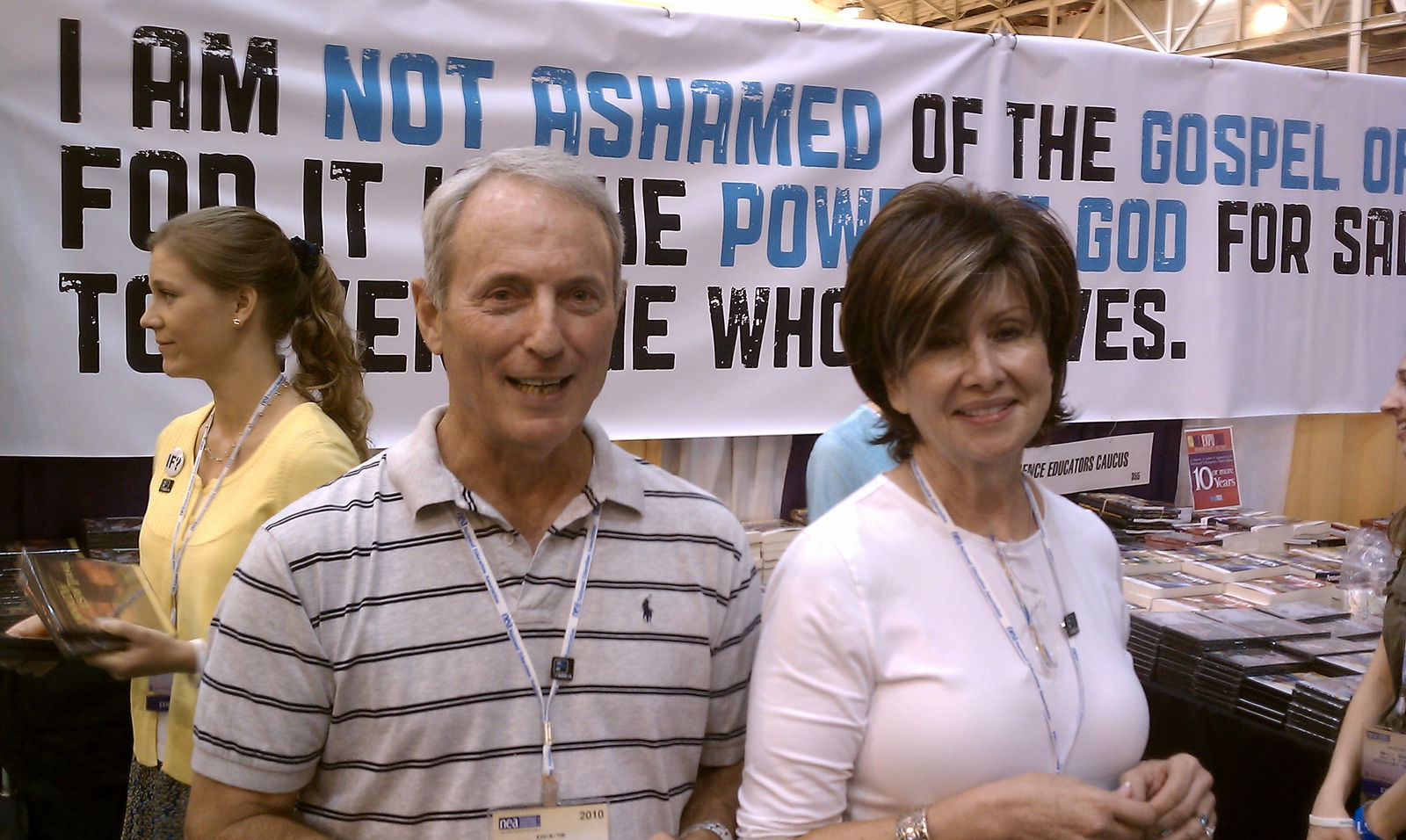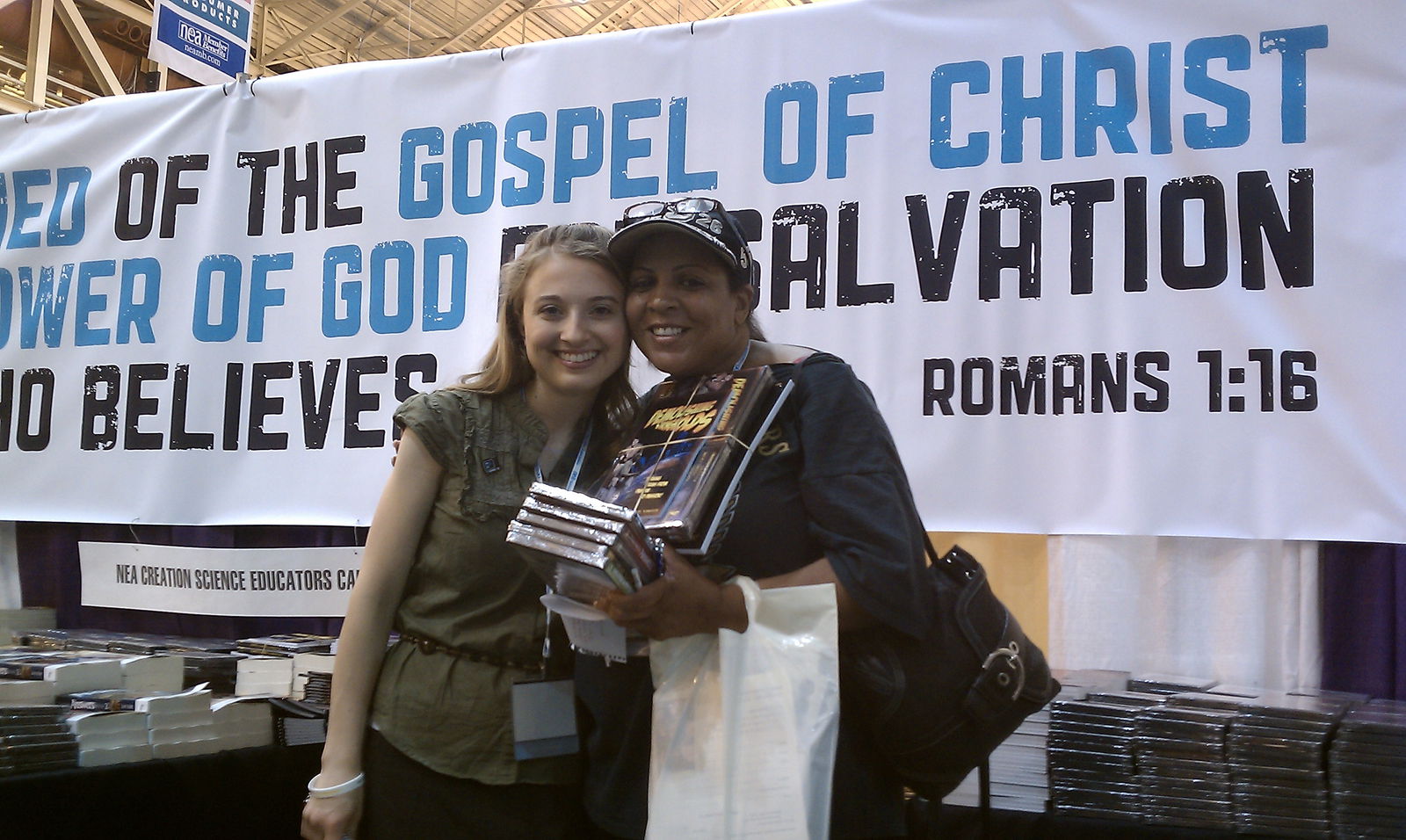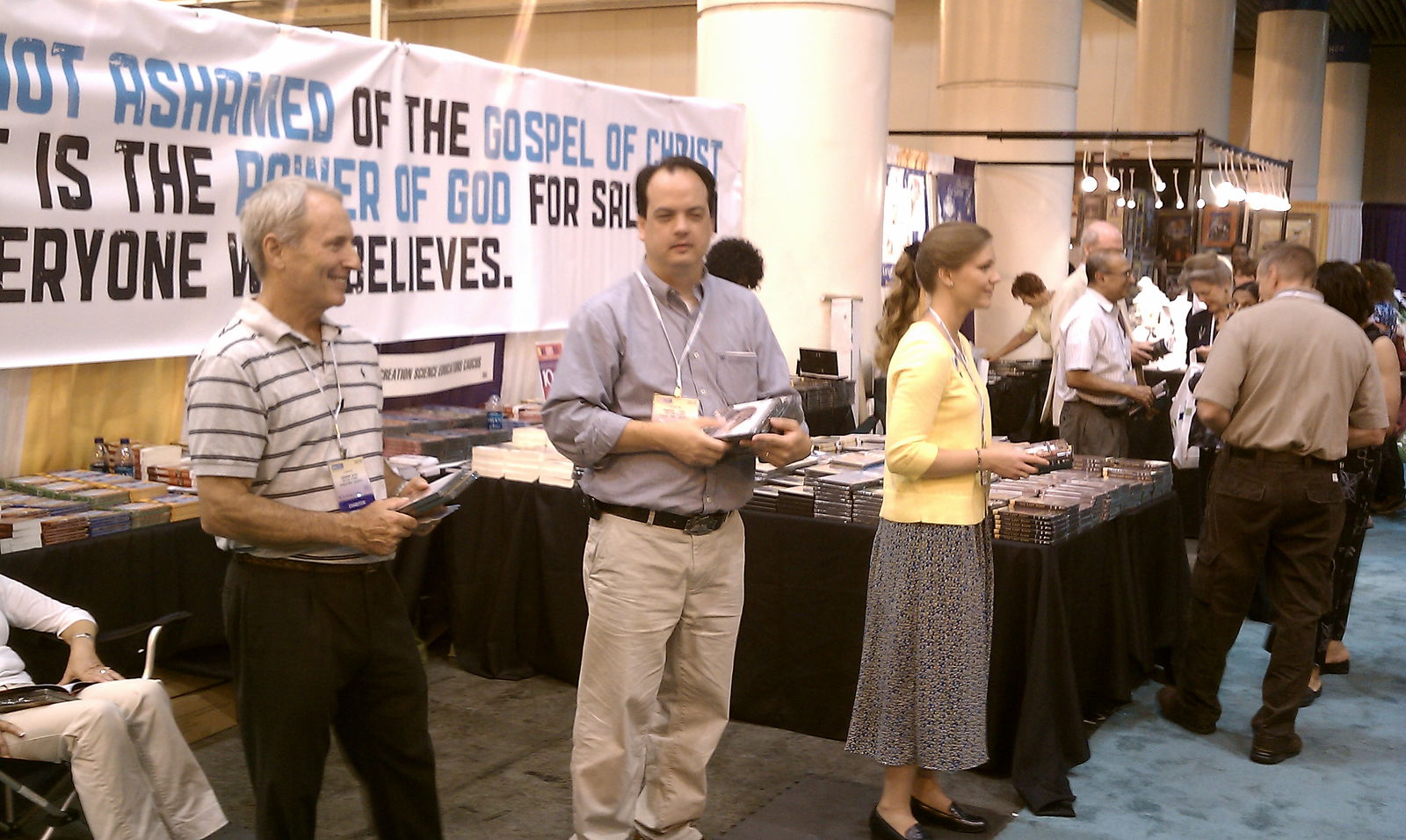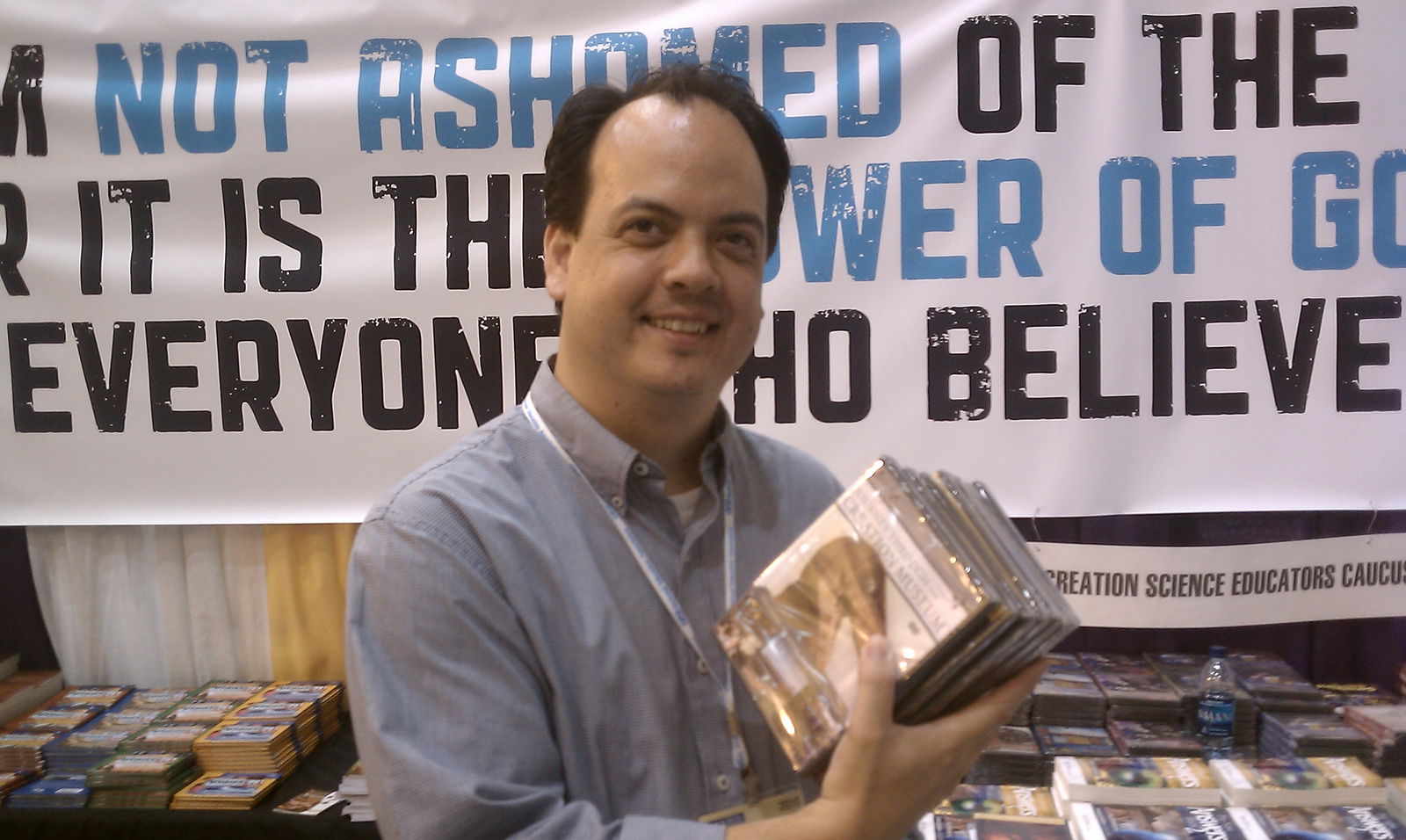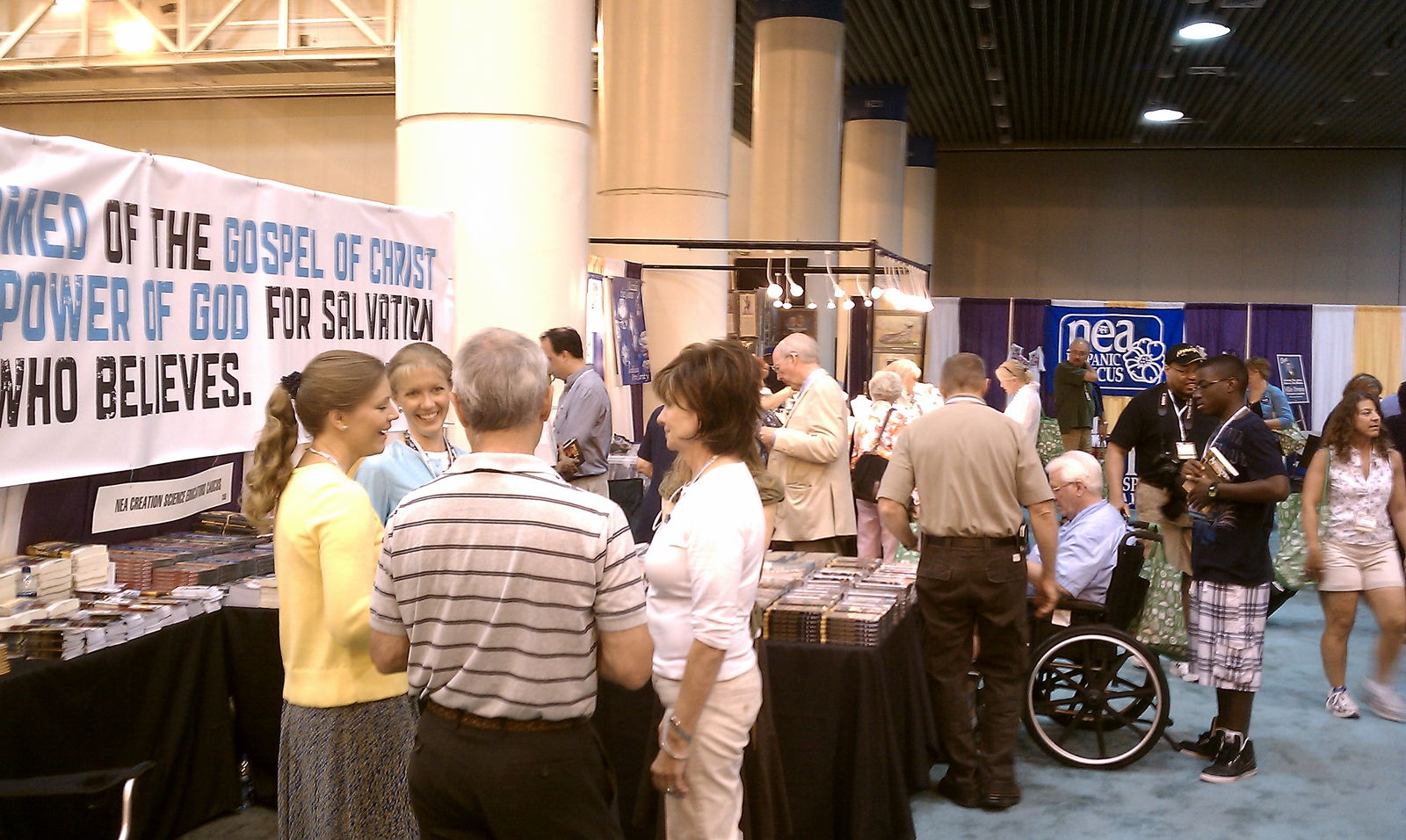 The theme of the booth this year is Romans 1:16 as you can tell from the header, and banner at the booth. We have brought over 2000 DVDs primarily The Last Adam, Journey through the Creation Museum, as well as The New Answers Books 1, 2, and 3. We also have brought many books, tracts, booklets, as well as this last years issues of Answers Magazine magazine to be given away freely to all those who stop by.
Please pray with us that these materials will make it into the hands of people with open hearts to the Gospel of Christ, so that they may in turn influence others for His kingdom. We will be updating regularly the opportunities that we have to proclaim the name of Christ. Thanks for praying with and for us.