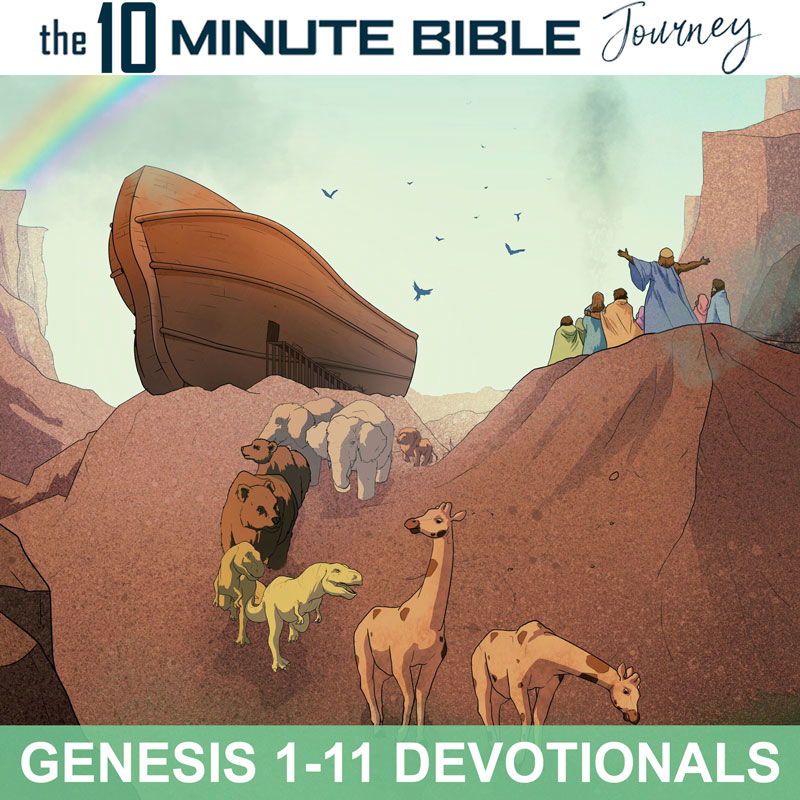 Well, we have a free resource to help you get started doing devotions or to add to what you're currently doing: a free Genesis devotional.
Experience creation, the flood, and the Tower of Babel with free PDF chapters from The 10-Minute Bible Journey by AiG's Dale Mason. These well-written eight chapters cover the events of Genesis chapters 1–11 in-depth, with an apologetics emphasis. As you read through these eight chapters as a family, you'll deepen your knowledge of those foundational chapters of the Bible—Genesis 1–11.
The download includes the free chapter in ebook and PDF format, the free audiobook chapters, and coloring sheets for the kids.
I recently spoke with the author, Dale Mason (who is our VP of product distribution and media), about his book and this free offer:
The 10-Minute Bible Journey is a devotional overview of the Bible, with an apologetics emphasis. It goes through the Bible chronologically, in 52 ten-minute reads, highlighting how the Old Testament is pointing towards Jesus. It's a wonderful resource for families to grasp the "big picture" of Scripture together.
Find your free chapters today at AnswersBookstore.com.
Thanks for stopping by and thanks for praying,
Ken
This item was written with the assistance of AiG's research team.