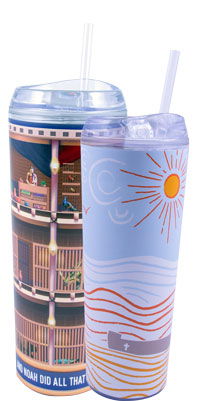 I strongly encourage you to make plans to attend this conference. Climate change is one of the big issues of our day, and Christians must be equipped to think biblically and share truth from God's Word with others. Most people are totally ignorant of the truth about climate change. Come and be equipped so you can talk to people intelligently about this topic.
Don't miss the opportunity to hear from Dr. Cal Beisner of the Cornwall Alliance, Ray Comfort and Emael Zwayne of Living Waters, Dr. Alan White, Dr. Georgia Purdom, Dr. Gabriela Haynes, Dr. Andrew Snelling, Bodie Hodge, Calvin Smith, Michael Oard, Dr. Terry Mortenson, Dr. Jennifer Rivera, and myself. It's a fantastic lineup of speakers, and we're excited to share it with you.
Register today—and enjoy a free travel mug and a meal voucher—on the events page of our website.
Thanks for stopping by and thanks for praying,
Ken
This item was written with the assistance of AiG's research team.