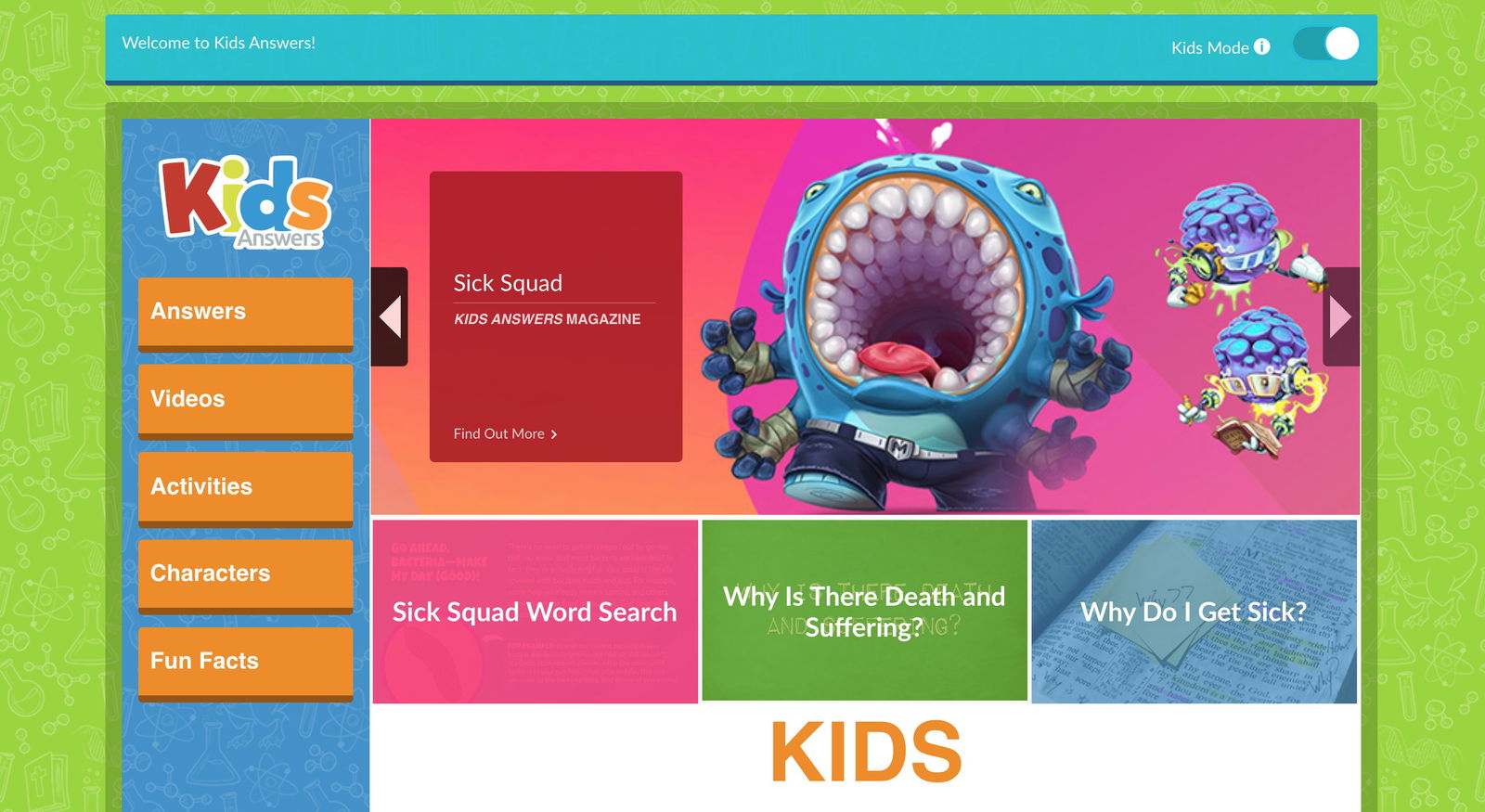 Kids Answers features articles, videos, activities, characters from our Answers VBS and Answers Bible Curriculum, and fun facts. You can even view past issues of Kids Answers, the mini-magazine included with our award-winning biblical worldview magazine, Answers.
KidsAnswers.org is a wonderful supplement to your homeschool science curriculum, family devotional time, or just because. And, of course, you don't have to worry about what your kids might see while they are on the site because it's all biblical worldview based.
I encourage you to check it out today!
Thanks for stopping by and thanks for praying,
Ken
This item was written with the assistance of AiG's research team.