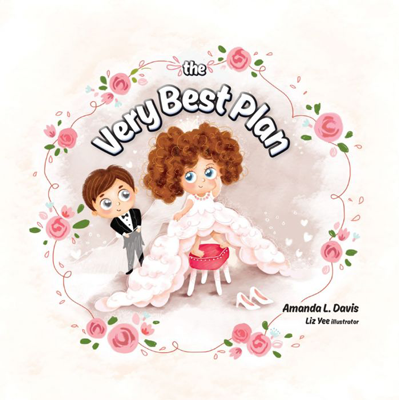 God's plan is the very best plan—and that's the positive message children will get from a brand-new book from Master Books, our publisher, and author Amanda L. Davis. The Very Best Plan is a rhyming board book for young children that starts at the beginning with creation and shows what God designed marriage to be—and that marriage for one man and one woman is the very best plan.
As Christian parents, we should want our children to be grounded in the truth of God's Word from a very young age, especially when it comes to issues regarding sexuality. God's design is under relentless attack in our hyper-sexualized and secularized culture. This means making sure our children are so familiar with God's very good design that they recognize when something falls outside of that design.
This delightful little board book helps you as a parent teach your youngest children about God's very good design for marriage: one man and one woman. The illustrations are cute and the rhyming couplet makes the book fun to read. And, best of all, it starts where it should: in Genesis with the creation of Adam and Eve. And the book clearly presents the most important message of all—the gospel of Jesus Christ.
If you have young children or grandchildren, I encourage you to order this book for them to help lay the foundation for a biblical and child-appropriate view of marriage.
Thanks for stopping by and thanks for praying,
Ken
This item was written with the assistance of AiG's research team.