As volunteers, Ellen and Roger Bauer have organized these trips and found nearly 1,000 tourists from Iowa and nearby states to join them. The numbers have been increasing each year. The Bauers have made dozens of trips, with the Ark Encounter becoming a new major draw since it opened two years ago. And sometimes their groups will catch a Cincinnati Reds baseball game or other activities during their travels as a part of their journey from Iowa. (It's 10-hour bus ride to get here!)
We have seen an surge of bus tour groups in the past few years, equating to tens of thousands of guests visiting our attractions. Remarkably, we have sometimes seen up to 60 buses travel to the Ark Encounter in a single day.
In an affectionate way, I have called Ellen and Roger "groupies." Ellen and Roger have remained so consistent over the years that we should place them in an elevated status: from groupies to super-stars!
Thank you, Ellen and Roger! We appreciate your creation evangelism efforts!
Here are photos of the couple as they promote their motor-coach tours at a recent event in Floyd, Iowa.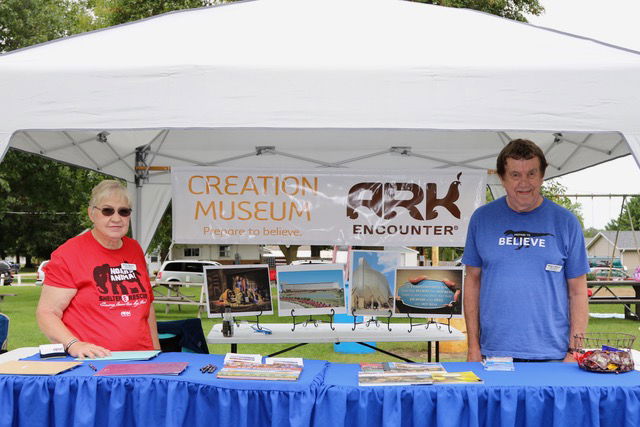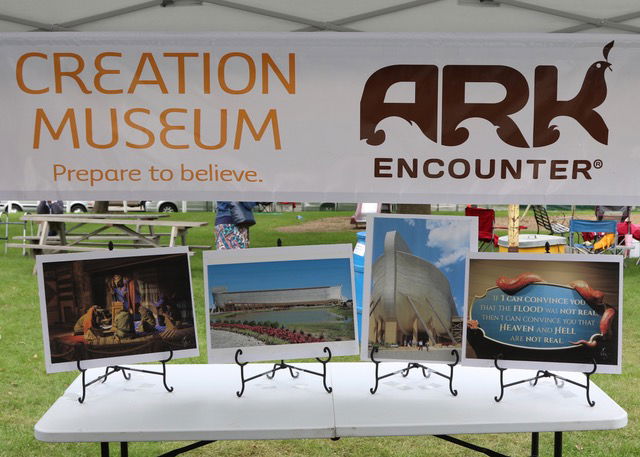 Thanks for stopping by and thanks for praying,
Ken
This item was written with the assistance of AiG's research team.