Some of our staff members attended the annual meeting of the Northern Kentucky Convention and Visitor Bureau, also known as meetNKY, on Thursday. At this event, which was decorated in a superhero comic book theme, the president of meetNKY, Eric Summe, declared that 2017 was the best year for regional tourism ever! And the headline of the annual report that was distributed was the Ark Encounter and the success of its centerpiece, a life-size Noah's Ark. It's making a huge impact in Northern Kentucky—including helping make 2017 the best year ever for tourism in this area!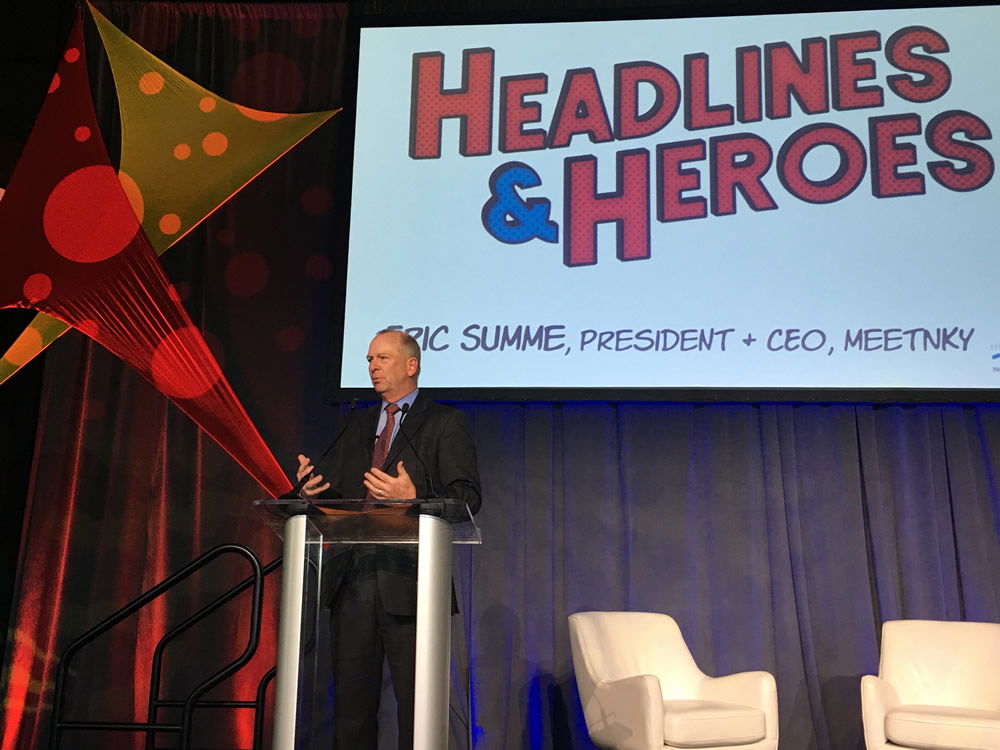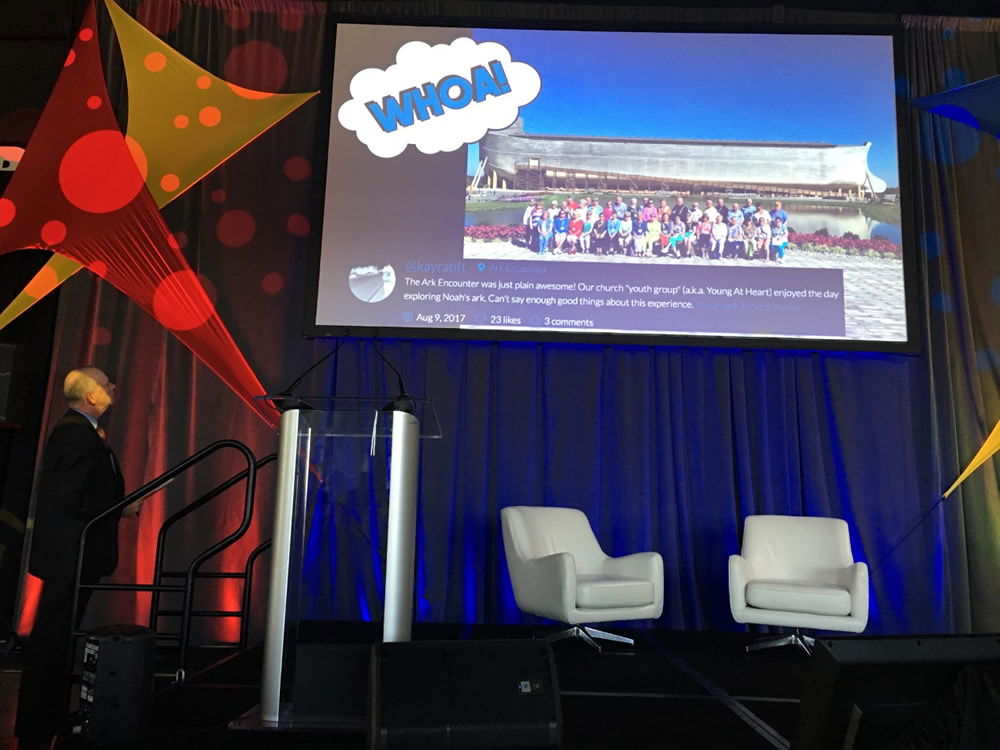 After the meeting, one of our staff members spoke with two local hotel owners who have hotels that overlook the Ohio River, with the beautiful Cincinnati skyline as a backdrop. Both of these owners shared that 2017 was a tremendous year and that at least 20% of their guests were in the area specifically to visit the Ark Encounter and Creation Museum! And new hotels are also being built in Dry Ridge (5 miles north of the Ark) and in Florence (halfway between the attractions). Both of these world-class attractions have been having a huge impact—both economically and spiritually!
Of course, these reports are opposite of the propaganda many atheists and secular media outlets have been promulgating! Thankfully, most people have now woken up to such fake news and understand the truth that the Ark and Creation Museum have had an astounding effect on tourism in Northern Kentucky—and a resulting phenomenal positive economic impact.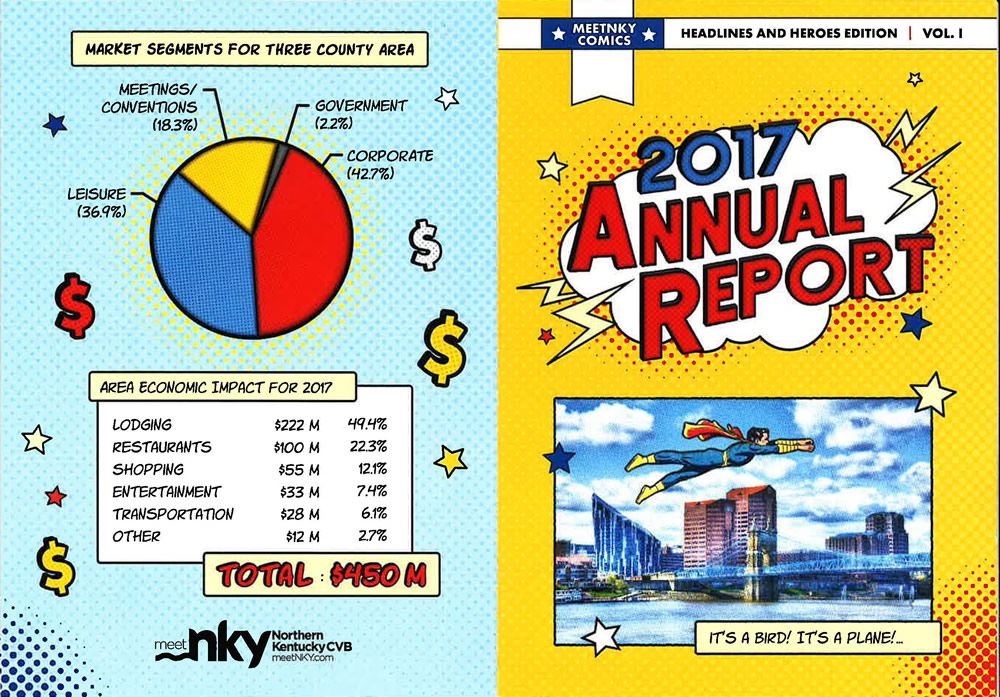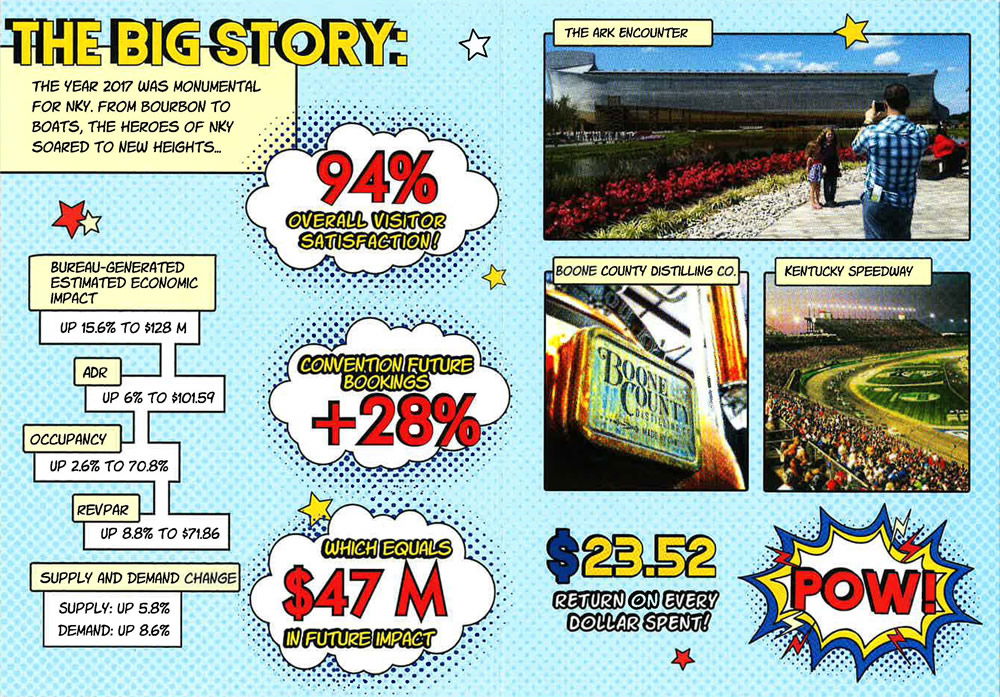 Also on Thursday, a guest column appeared in the Grant County News, the newspaper for the county the Ark Encounter is located in. The guest columnist, Judy Wigginton, is a long-term resident of Grant County who has been a supporter of the Ark since we first announced the project. Judy did a lot of research interviewing various business owners to see what they think about the Ark, and what she found was that the Ark is making an economic impact in Grant County, especially in the city of Dry Ridge. New businesses are opening; people are renting rooms in their homes to Ark guests or even purchasing and fixing-up rental properties to handle the tourists pouring into the county; restaurants are booming; and people are excited about the impact the Ark is having.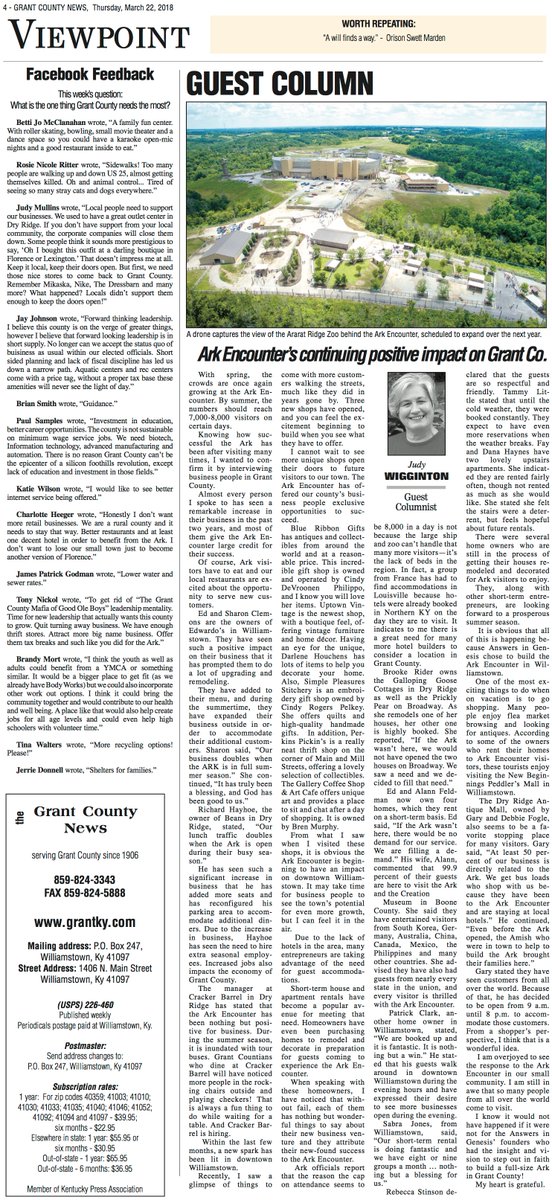 Join those from all over the world who have visited the Ark Encounter and Creation Museum by going to ArkEncounter.com and CreationMuseum.org and start planning your trip! We expect that 2018 will have an even greater impact spiritually and economically!
Thanks for stopping by and thanks for praying,
Ken
This item was written with the assistance of AiG's research team.