This year is my husband and my 25th anniversary. After much thought, we decided to spend a week at the Ark and Creation Museum with our two daughters.

We began our week on June 9 at the Family Fun Night [a special event at the Creation Museum]. Our daughter slipped a note to Buddy Davis [the musical performer], telling him it was our anniversary. He announced this while on stage. We could not believe it! What a wonderful way to begin a very wonderful week!

We were able to spend three and a half days at the Creation Museum and two and a half days at the Ark. After that time we still felt we had not been at both attractions long enough! We were blessed to attend Dr. Menton, Dr. Faulkner, and Dr. Mitchell's events. They are such an asset to the ministry.

God's blessings to all of you. You gave us a week we will never forget.

—Don and Michelle, Missouri
Here's another:
Ever since my husband and I heard about the Ark Encounter, we have wanted to go see it. This past May I surprised my husband with tickets for his birthday. I always believed in God and knew he died on the Cross for our sins. That was about the extent of it. My husband on the other hand always has read his Bible daily and watches TV programs. Has all his life. So I knew he would enjoy himself. Little did I know I would be so hit by seeing it myself. Wow! It had such an impact on me.

While down there we purchased several books in the gift store, The New Answers Books 1–4, A Pocket Guide to Noah's Ark, and Begin. . . .

I started reading Begin, and I wanted you to know since reading that, I started reading the Bible (which I haven't picked up since Sunday school when I was little). It's so true you have to read it from the beginning to really get the big picture. . . .

What a blessing it was for me to go to the Ark Encounter and get the reading materials I did and get what I got out of it.

I want to know more; I want to be a better person. I am happy to say I read my Bible every day now, and I am enjoying my new relationship with the Lord.

—Joy, Pennsylvania
What a thrilling testimony to read! We built the Ark for people like Joy to visit the Ark and have an encounter with God's Word and the gospel!
Joy also said that she and her husband came back to visit the museum and see the Ark again this summer, and they're planning another trip at Christmas. Joy also picked up multiple copies of Begin to encourage others she knows to read the Bible. This short book, which includes excerpts from the Old and New Testaments, apologetics answers, and a detailed gospel message, is an excellent resource for new Christians, unbelievers, or seekers. You can order Begin from our online store.
When their children asked where they wanted to celebrate their 50th anniversary, another couple (from Georgia) chose to come to the Creation Museum and Ark Encounter.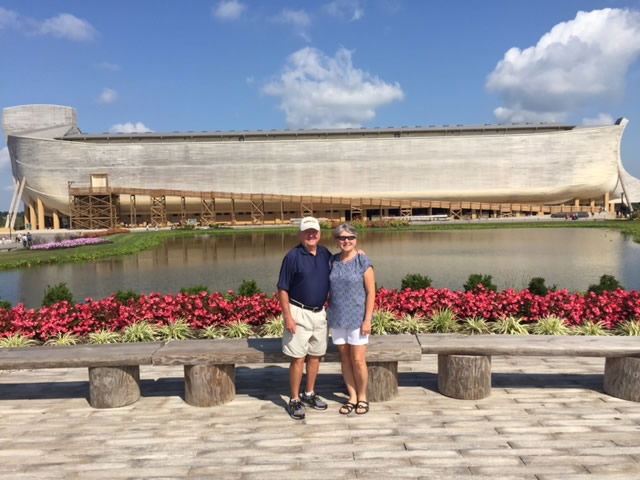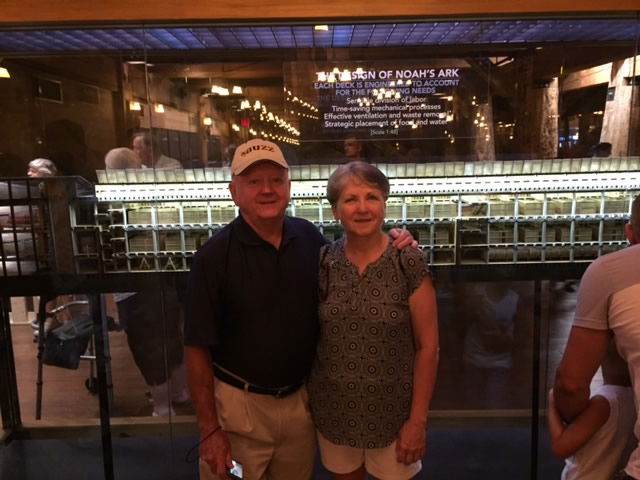 If you have a special event coming up, I encourage you to consider visiting the Ark Encounter and the Creation Museum to celebrate—these attractions are the world's two leading Christian theme parks. You will have a wonderful time and will be encouraged by the message of biblical authority and the gospel of Jesus Christ.
Plan your visit at ArkEncounter.com and CreationMuseum.org.
Thanks for stopping by and thanks for praying,
Ken
This item was written with the assistance of AiG's research team.