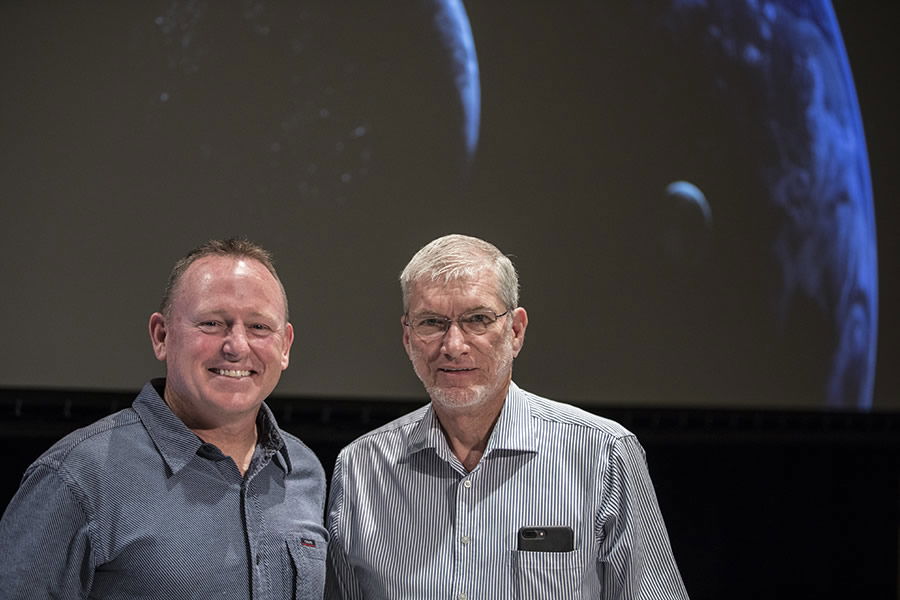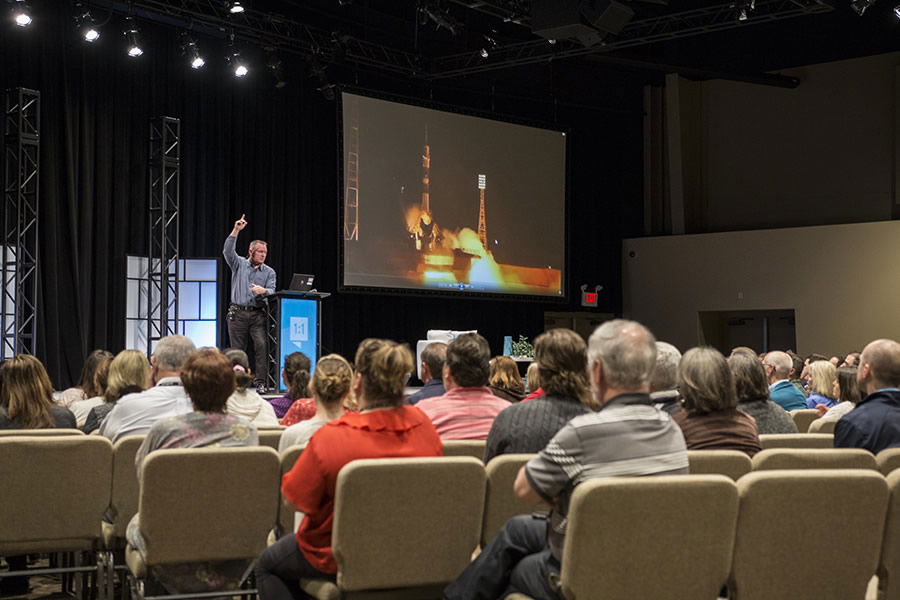 Barry has spent 178 days in outer space, including being the first space shuttle pilot to do a spacewalk. He's a biblical creationist, loves God's Word, and boldly shares the gospel with others. We were blessed by an enthralling message from Barry during our morning staff meeting. He told us about his work as an astronaut and his time on the International Space Station, and showed us breathtaking photos of the earth from outer space. We recorded his presentation so I could share it with you.
I also did a short Facebook Live video with Barry in Legacy Hall. You can watch that below. At the beginning of this video, I asked him if the earth was flat when he viewed it from space. Hear his answer.
You never know who will come to the Creation Museum or Ark Encounter next! I encourage you to follow me on Facebook so you don't miss any updates or Facebook Live videos. In these videos and the photos we post, you'll often see me interact with our guests.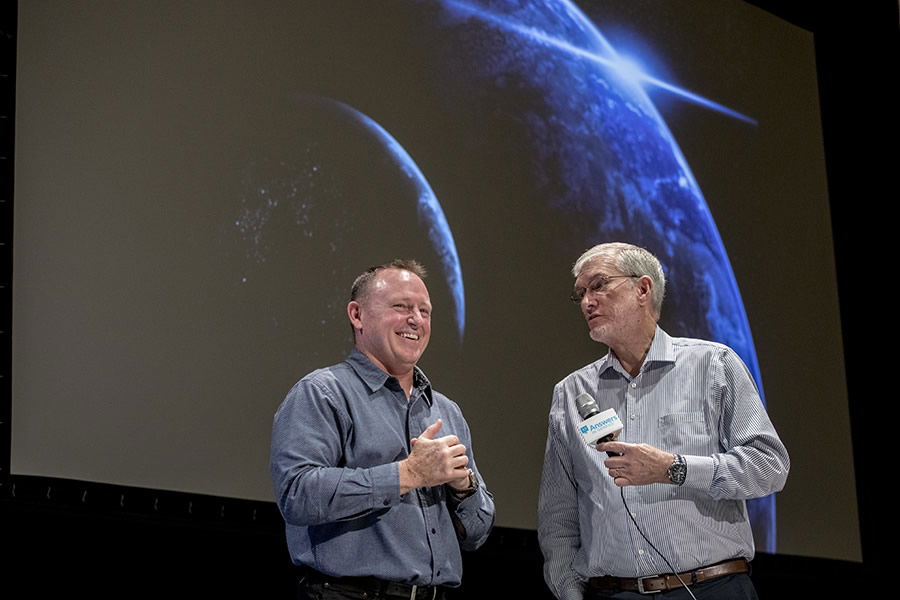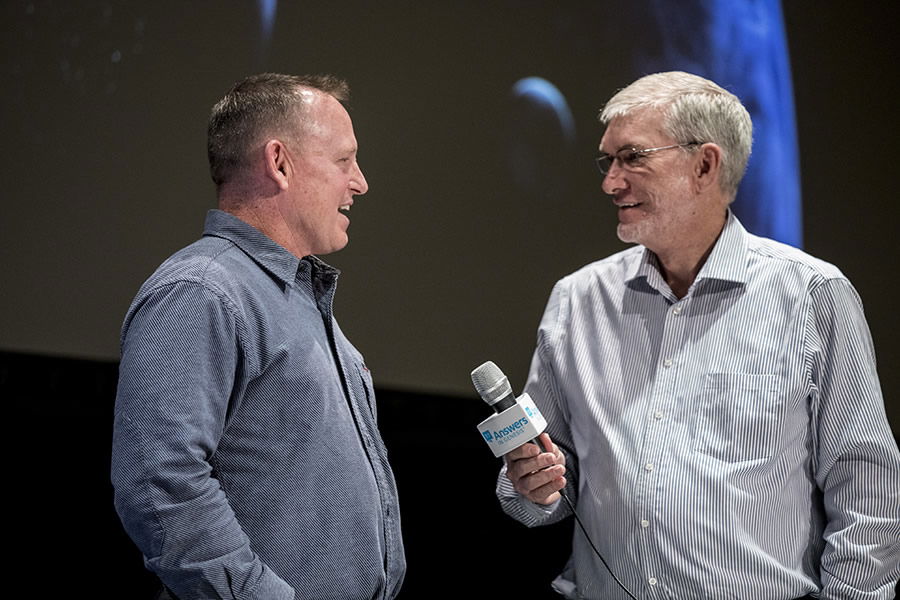 Thanks for stopping by and thanks for praying,
Ken
This item was written with the assistance of AiG's research team.