Over the weekend, Mark Looy of our staff was given a hard-hat-construction tour of this seven-story building, which has some very nice views of the nation's Capitol from the museum's top floors.
The Greens have collected thousands of Bibles and Bible-related artifacts to place in this high-tech museum. A few months ago, I attended a museum briefing of what's planned, and it's all very impressive.
Find out more about this ambitious project when you go to museumofthebible.org.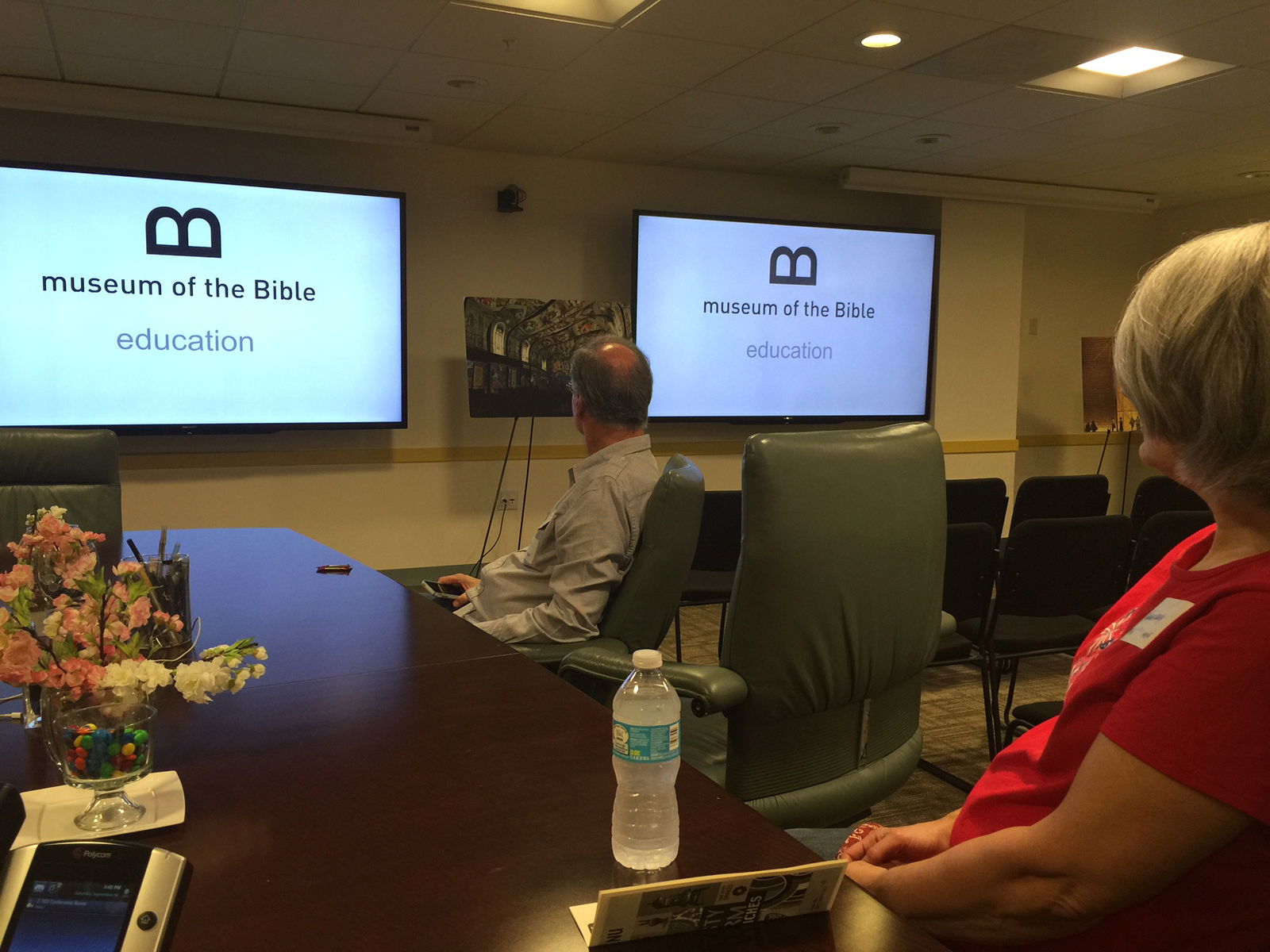 We hope that many people will consider taking a vacation in the eastern part of the country to visit our Ark and Creation Museum (which also has a Museum of the Bible display), and then continue on to Washington, DC, over 500 miles to the east and continue their "tour of the Bible." We are finding that many motor coach tours are already considering loop tours, whereby guests can visit the Museum of the Bible, the wonderful Sight and Sound theatrical productions in Pennsylvania, and then head to Northern Kentucky to tour the Ark and the Creation Museum.
Once the Museum of the Bible is open, the four leading Christian attractions in the world will be the Ark Encounter, the Creation Museum, Museum of the Bible, and the Sight and Sound Theater.
Thanks for stopping by and thanks for praying,
Ken