I greeted them as they got off the Ark's shuttle bus and conducted a brief Facebook Live interview with Bart about his initial impressions of the Ark. You can watch it by going to the 18-minute mark of this video.
Here are three photos of the Millard visit; they were joined by some friends from Indianapolis. In the first photo, I am waiting, microphone in hand, for Bart, to get off one of our Ark's shuttle buses.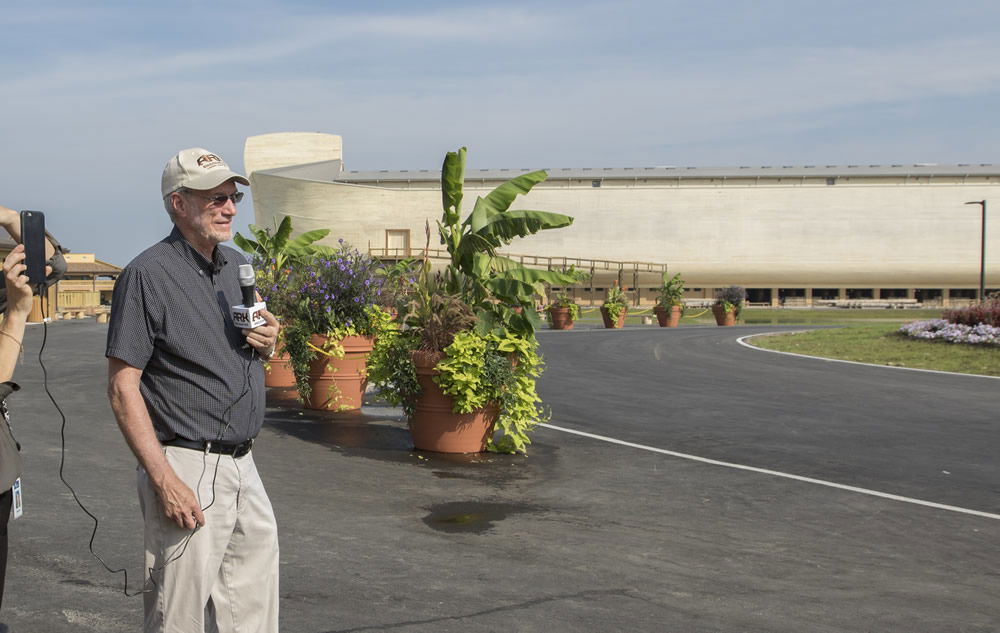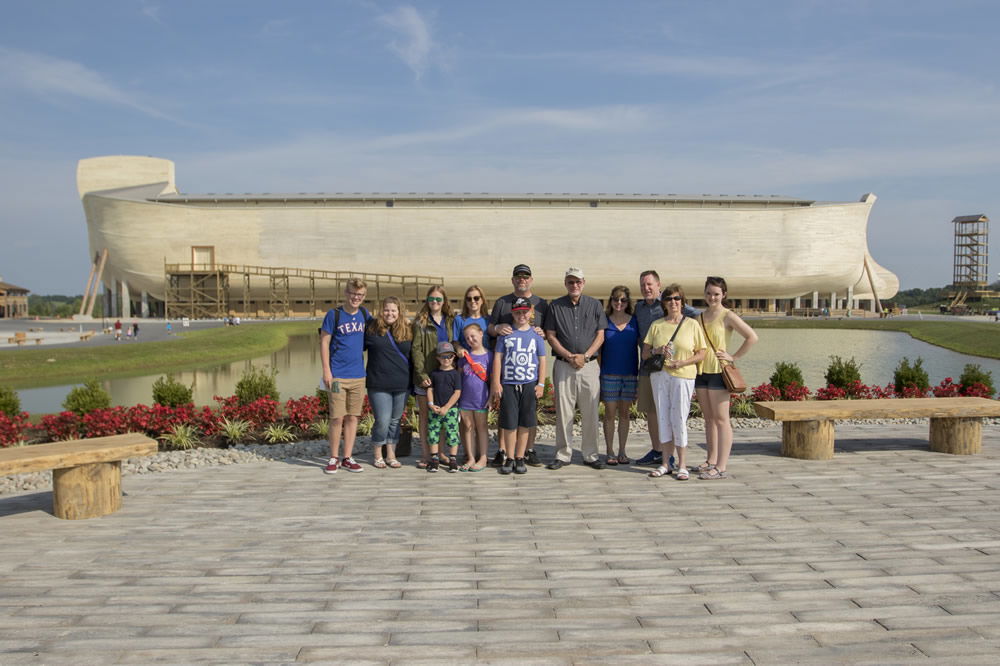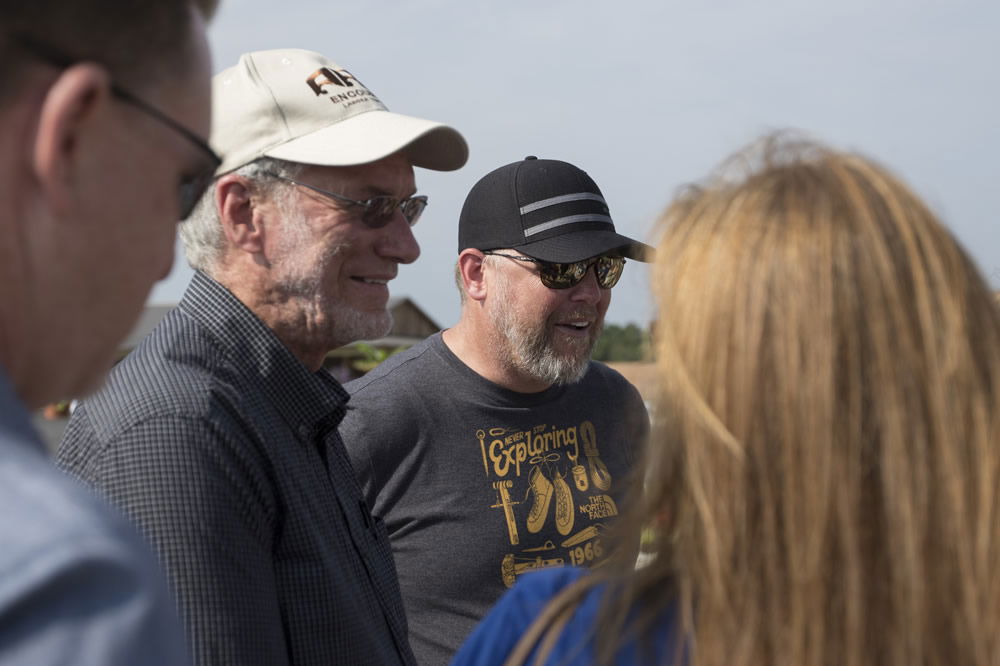 The group has won eight Dove awards and is probably best known for the song "I Can Only Imagine." The song was performed on Sunday in Cincinnati; you can watch a short clip here.
After touring the Ark, Bart wrote, "This is pretty incredible. I can imagine a music stage with the Ark as the backdrop."
I am so thrilled not only to see so many tens of thousands of people coming to the Ark but also to get to know some well-known Christians who can use their platforms to get out the word about our evangelistic Ark.
Thanks for stopping by and thanks for praying,
Ken
This item was written with the assistance of AiG's research team.