After May 31, 2016, these options will no longer be available to the public. But until then there's still time for you and your family to take advantage of this unique giving opportunity.
Charter Boarding Passes
Until the end of the month, we're still offering 3-year and lifetime Charter Boarding Passes for the Ark Encounter. These exciting giving options include unlimited admission to both the Ark Encounter and the Creation Museum, so you can visit whenever and as many times as you like! Plus the boarding passes come with other exclusive benefits. If you choose the Family Lifetime Boarding Pass, you and your children (including adult or yet-to-be-born children!) get free admission for life! There are also grandparent and individual passes, plus the option to sponsor a pass for your pastor.
Learn more at ArkEncounter.com/boarding-passes.
Peg, Plank, or Beam
For our American donors who wish to make a tax-deductible sponsorship donation, we have an exciting opportunity. All sponsorships of a Peg, Plank, Beam, or Exhibit for the Ark will be matched 50% by other supporters! So a $100 Peg sponsorship will generate a matching $50 gift! And any sponsorship can also be done on behalf of someone else or in memory of a loved one.
Any donation to the Ark, even after sponsorship opportunities have closed, will be matched by 50% until June 15, 2016.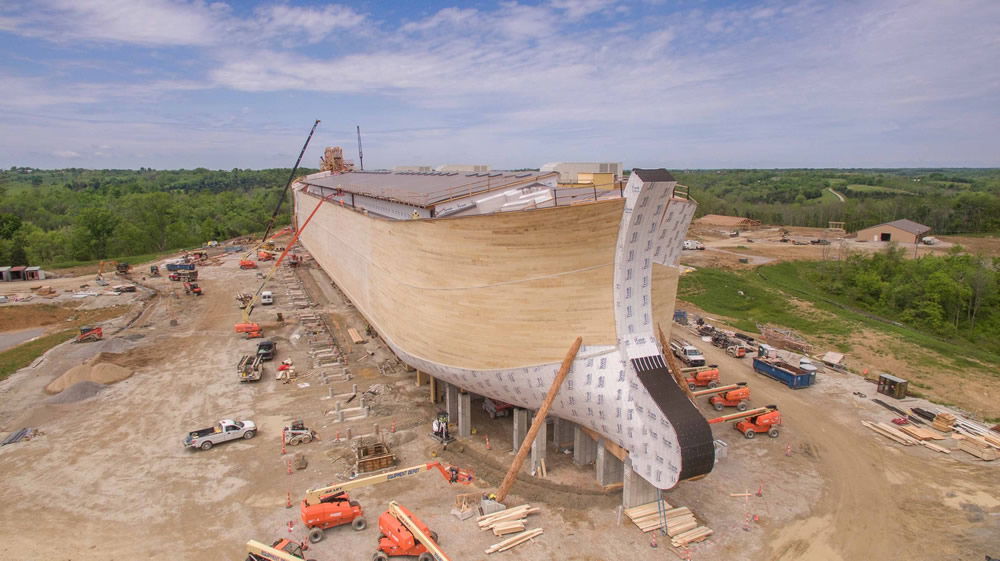 We are looking forward to July 7, 2016, when the life-size Ark will open to the public. It will stand as a testament to the truth of God's Word and the gospel of Jesus Christ. Please join with us in praying that many hearts and lives will be impacted for eternity by the powerful evangelistic message at the Ark.
Thanks for stopping by and thanks for praying,
Ken
This item was written with the assistance of AiG's research team.