We invited the media to a special news coverage day at the Ark Encounter construction site. The reporters had a unique opportunity to walk on top of the concrete measures platform, which will support the timber structure.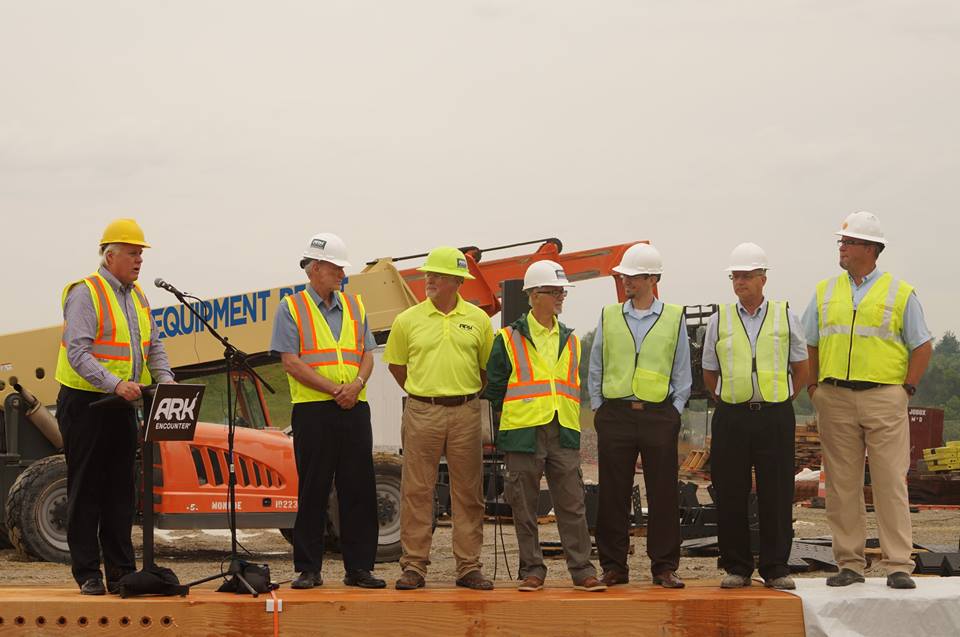 Answers in Genesis cofounder Mark Looy and I were able to share with the media the vision behind the life-size Noah's Ark project—I believe it will be one of the greatest evangelistic Christian outreaches of our day. Drs Nathaniel Jeanson (AiG's newest research staff member) and Andrew Snelling stood on the platform with us to be introduced to the media—they will be instrumental in planning the Ark Encounter exhibits. Project director and cofounder Mike Zovath was there as well and available for interviews after the event. Patrick Marsh, chief designer of the Ark Encounter, was also available for interviews.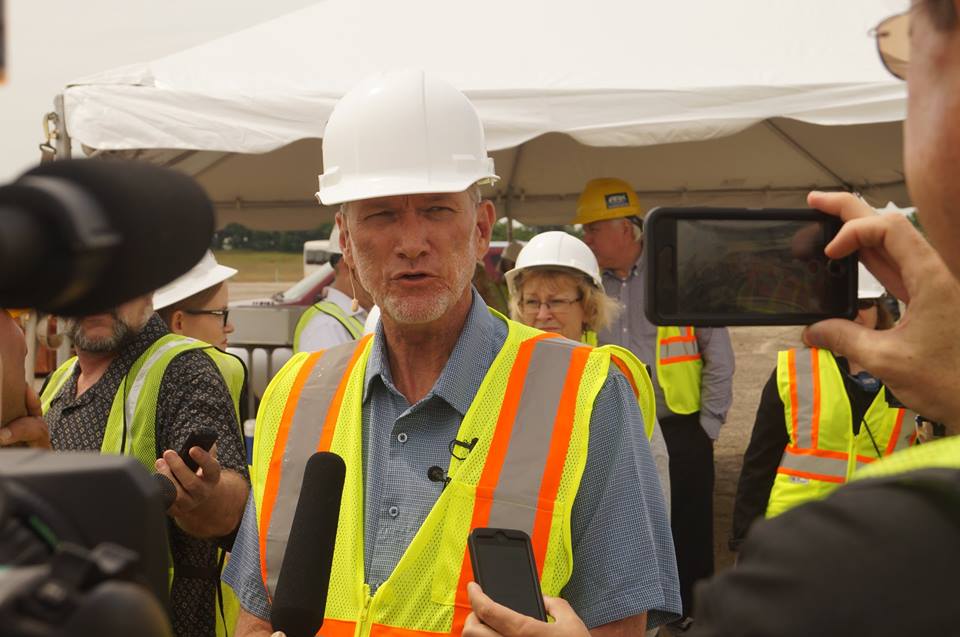 We gave the media a brief construction update and everyone was able to stand on the platform while the fifth half bent was raised from the ground. You can see in these photos that many different news outlets attended the media day, and they had plenty of questions for the Amish crew leaders. They had plenty of questions for me too about the construction of the Ark and also about the lawsuit with the state of Kentucky. You can read more about the religion freedom case at AnswersForFreedom.org, and you can follow the Ark project at ArkEncounter.com.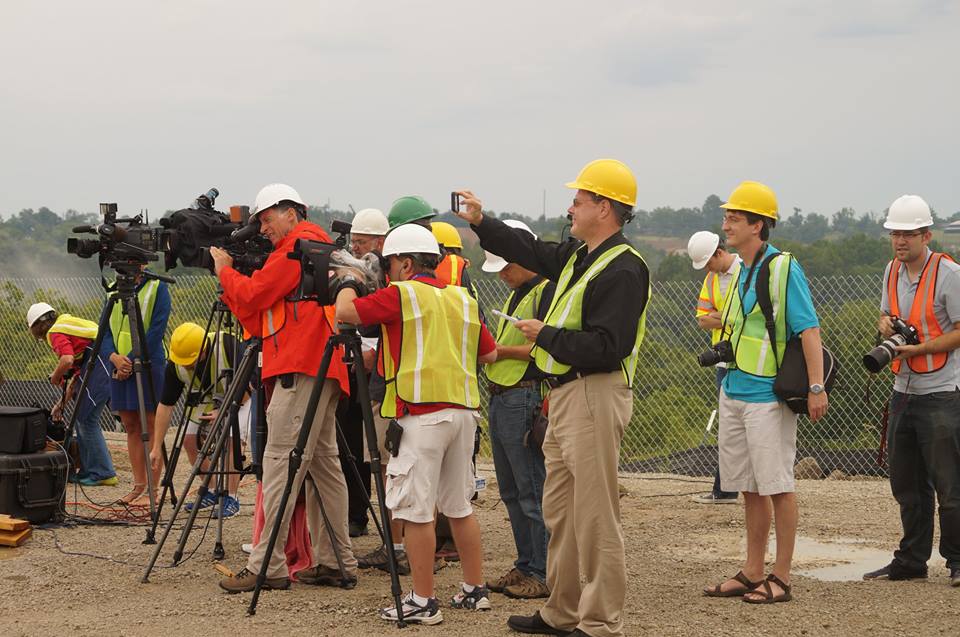 Thanks for stopping by and thanks for praying,
Ken
This item was written with the assistance of AiG's research team.