We had about 7,500 visitors turn out for Christmas Town at the Creation Museum last Friday and Saturday. We look for similar attendance this weekend as we conclude this year's special Christmas activities. Almost all of the events are free—such as our live Nativity, Garden of Lights, special program with Buddy Davis and me at 4 PM—plus the museum is only $5 after 5 PM.
Among last weekend's guests was Dr. Thomas White, president of Cedarville University of Ohio. Here is a photo of Mally and me with the White family after we enjoyed dinner at the museum and then strolled the grounds to enjoy all the festivities. (With Dr. White in the photo is his wife Joy and children Samuel and Rachel.)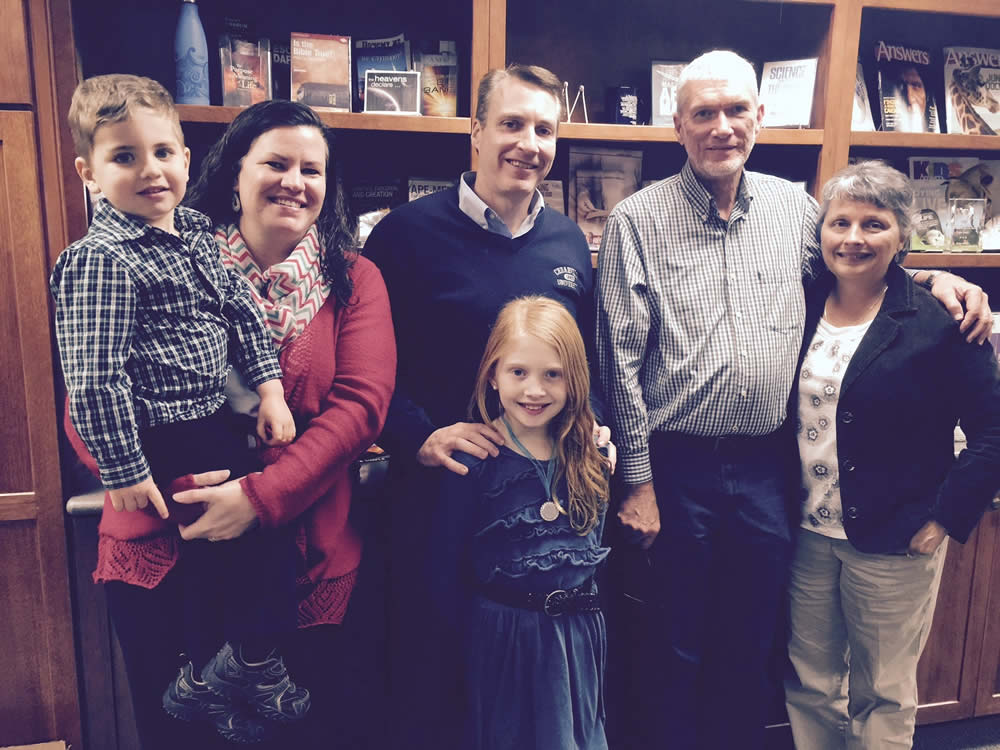 This is one Christian school that has an excellent science faculty that accepts Genesis as written.
Find out more about our spectacular Christmas program at the Creation Museum on our website.
Thanks for stopping by and thanks for praying,
Ken