More than half of our Creation Museum guests travel more than 300 miles to visit!
Since we opened the Creation Museum in May 2007, millions of people have come to tour the museum and its beautiful gardens, and most of these people don't come from our Tristate area (Kentucky, Ohio, and Indiana)! In the parking lot, we have seen license plates from every one of the 50 states (even Hawaii!) and most of the Canadian provinces and territories.
We recently did a survey to get to know our guests a little better, and we discovered that the average distance traveled to the Creation Museum is a remarkable 450 miles!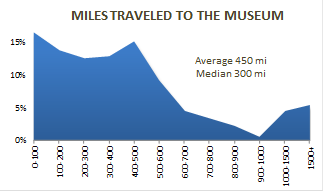 When I speak at the museum, I often ask people in the audience to raise their hands if this is their first visit. Usually well over half of the guests raise their hands! The survey results show that more than two-thirds of our visitors are indeed first-time guests.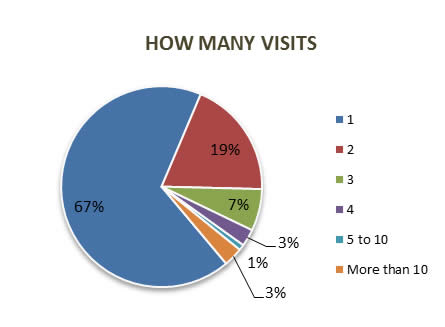 When the Ark Encounter opens, we expect the number of people who come from far away—even other countries—to be even higher. We are excited that so many people will be able to see firsthand the truth of God's Word beginning in Genesis as presented at the Creation Museum and Ark Encounter. You can learn more about visiting the Creation Museum (including a planning guide)
here
. Remember, kids 12 and under are
free in 2014
with a paying adult so the time to visit is now! This year, the number of Creation Museum visitors has way exceeded our expectations!  We are thrilled that large numbers of children, teens, and adults continue to pour into the Creation Museum each day. If you would like to learn about our latest exciting, gospel-centered outreach (that will open in 2016) please visit our
Ark Encounter site
.
Thanks for stopping by and thanks for praying,
 Ken