Here is a section of a news release that we are distributing nationwide to the media today. It's about Tuesday's evolution/creation debate I am having with Bill Nye "the Science Guy" here at the Creation Museum:
"Science Guys" Garner Huge Attention for Evolution/Creation Debate

Bill Nye & Ken Ham debate tomorrow; live and free 7 PM (ET) on www.debatelive.org

PETERSBURG, Ky., February 3, 2014—As Bill Nye "The Science Guy" of TV renown and Ken Ham founder of the Creation Museum prepare their cases in what has been dubbed "Scopes 2," the February 4, 7 PM (ET) debate is drawing major international attention.

In addition to CNN correspondent Tom Foreman who will moderate the debate, over 70 credentialed media will be in attendance, such as ABC, NBC, Scientific American magazine, Sydney Morning Herald (Australia), Al Jazeera, The New Yorker, etc.

Over 10,000 churches, schools, colleges, and other groups have informed the museum through www.debatelive.org that they will be carrying the free live stream of the debate. (That is just the number of groups that have actually told the Creation Museum of their plans.) Liberty University in Virginia, which conferred an honorary doctorate on Ham, will show a live stream of the debate at seven campus locations, including a 1,500-seat auditorium.
In addition to group leaders, the museum has heard from tens of thousands of individuals who have shared via www.debatelive.org that they will be watching. All told, more than one million people as a part of groups or as individuals have already informed the museum they will be viewing the debate. With the addition of people who have not contacted the museum about their intent to watch (it is not necessary to register to view the live stream), it is clear that many more than one million people will be watching.
People who purchased debate tickets when they went on sale online January 2 (tickets sold out in two minutes) represent 29 states and one country (Belize).

Immediately at the conclusion of the debate, Bill Nye and Ken Ham will walk inside the Creation Museum next door to be interviewed for the "Piers Morgan Live" program on CNN for a 9:45 PM post-debate analysis. During the 10 PM hour and inside the museum, MSNBC TV will interview Mr. Nye by himself.

On a special website, a live stream of the debate will have nationally certified ASL interpreters signing (and at no charge) at www.debateliveASL.org.

The museum website as well as the website of the parent ministry that runs the museum, Answers in Genesis, have seen an 80% increase in traffic, totaling about two million visits in January alone. Most of this jump is due to interest in the debate.
You can
read the rest of the news release
.
Again, you can watch the debate free on Tuesday evening at www.debatelive.org.
Debate Coverage with Eric Hovind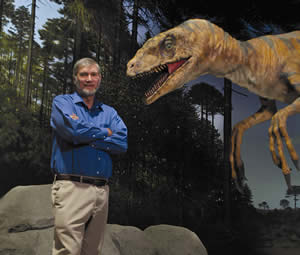 I have some additional news to share regarding the debate: Eric Hovind and his Creation Today team are traveling to the Creation Museum, and tomorrow, February 4, he will host a live pre- and post-debate show covering my debate with Bill Nye. I encourage you to visit CreationToday.org and tune in to the live show at 6:00 PM (ET) Tuesday evening and then at 9:30 PM for a review of the just-concluded debate.
Thanks for stopping by and thanks for praying,
Ken