Yesterday was the grand opening of the impressive new zip line course at the Creation Museum—the biggest and best zip lines in the Midwest! The new zip line course includes 23 zip lines (eventually 27) and 10 sky bridges. We're very excited about the evangelistic opportunities we'll have at the Creation Museum as a result of the new zip line course, as it will certainly draw a broader range of people to the museum complex.
Recently I've been interviewed by several members of the media about the zip lines, resulting in some great coverage of the Creation Museum and our new adventure course. Cincinnati.com posted an article and a great video of the course. Another news organization, Channel 5 TV in Cincinnati, ran an article and posted a video not long ago announcing the zip line course. And our new course was featured in an article on the popular international website, The Christian Post.
Just yesterday, I had an interview with another local news station, Channel 9.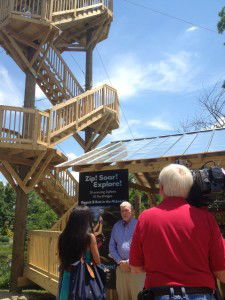 In the past week or so staff members from Answers in Genesis, the Creation Museum, and the Ark Encounter experienced the zip line and sky bridge course: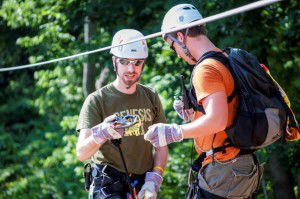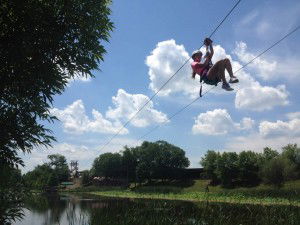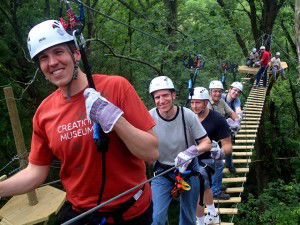 Now, in just a couple of weeks a new museum billboard campaign will start in our tri-state area (Ohio, Indiana, and Kentucky) for the zip line course, with billboards appearing along major interstates in Cincinnati, Columbus, Dayton, Indianapolis, Louisville, and Lexington.
I urge you to bring your friends and family members to the Creation Museum and the spectacular new zip line course today! Through July 31, we are offering a discounted rate of $79 (originally $89) for the Adventure Tour (2.5–3 hours). And for just an additional $10, each participant can purchase admission to the museum as well. For more information, visit the Creation Museum website.
Thanks for stopping by and thanks for praying, Ken