Last month, Henry Smith of the biblical archaeology group Associates for Biblical Research spoke to our staff and gave an update on some of ABR's archaeological digs in the Holy Land. It's fascinating how this Bible-upholding ministry uses archaeology to confirm various historical accounts we read about in the Bible. Many secular archaeologists today claim that the Bible is not accurate in recording some of the events in both the Old and New Testaments—and that includes, they claim, what the Bible says about the location of Ai (Joshua 7–8). Secularists have said there is no evidence of any occupation at Ai during the time of Joshua, and thus the Bible must be mistaken.
Well, for almost 20 years, ABR has excavated a site at Khirbet el-Maqatir, about 10 miles north of Jerusalem. They have already found a city gate, walls, and a lot of pottery from the time of Joshua. They believe that the evidence is providing some archaeological backing to biblical Ai having been found right there. Since 1995, ABR—under the direction of Dr. Bryant Wood—has been digging at Khirbet el-Maqatir.
Here are a couple of photos of Henry speaking to our staff about the dig at Maqatir: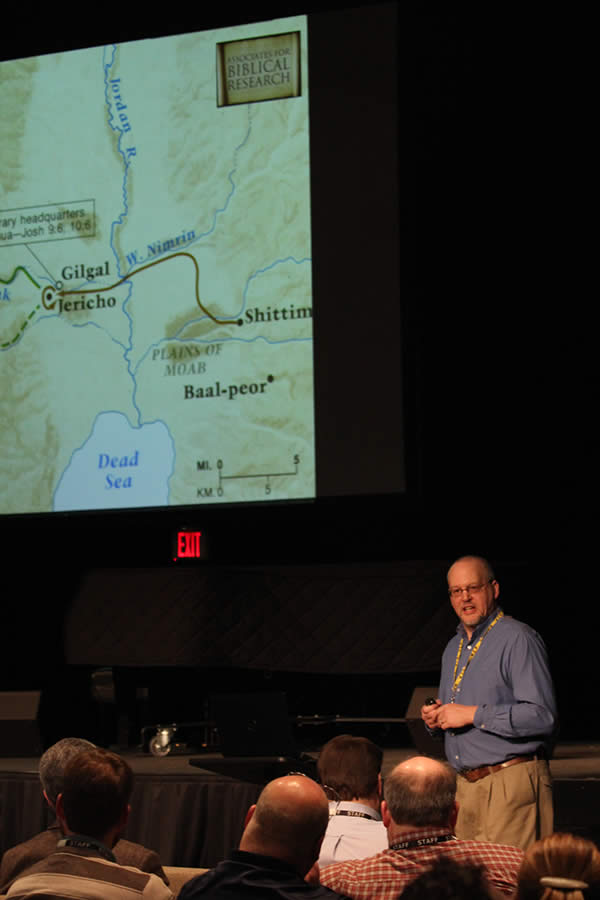 A video that features interviews with Dr. Wood about the Bible and the city of Jericho is carried by us; see The Fall of Jericho.
For information on ABR's dig at what is probably the biblical Ai, and for more information about ABR's mission, go to www.maqatir.com.
Thanks for stopping by and thanks for praying,
Ken