The Creation Museum is holding another "Evening to Remember" dinner; this time on Friday, February 15.
This special evening begins at 6:00 PM. I'll be giving a message about love and the biblical view of marriage. Afterwards, couples will dine in our spacious Legacy Hall. The delicious buffet-style meal will include a signature salad, several entrée items, and a scrumptious chocolate dessert.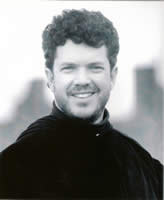 During the meal, you'll enjoy dinner music by gifted songwriter, artist, and producer 
John G. Elliott
. John has won a Dove Award and performed praise-centered concerts in over 25 countries.
After dinner, John will treat everyone to a special concert.
Enjoy this Christ-centered evening for only $34.50 per person. Call Customer Service at (800) 778-3390 to reserve your tickets today. The reservation deadline is this Friday, February 8.
I encourage you to reserve your place today at this special event—it's an evening you won't soon forget!
Thanks for stopping by and thanks for praying,
Ken