On Friday, hundreds of AiG supporters who have also supported the Ark Encounter project gathered at the Ark property in northern Kentucky for a special dedication. Various people involved in the Ark Encounter project explained something about the property, the project itself, and what people will experience once the project is constructed and opened.
Dr. John Whitcomb, author of the ground-breaking The Genesis Flood book that started the modern biblical creation movement 50 years ago, gave a short talk about the event of the Flood and Noah's Ark, and then prayed to dedicate the project and property to the glory of God.
Here are some photographs taken on that special day in Williamstown to give you a bit of a feel for this wonderful event.
This first photo is of Dr. Whitcomb and his wife Norma with me as we stand in the center of where the Ark will be built: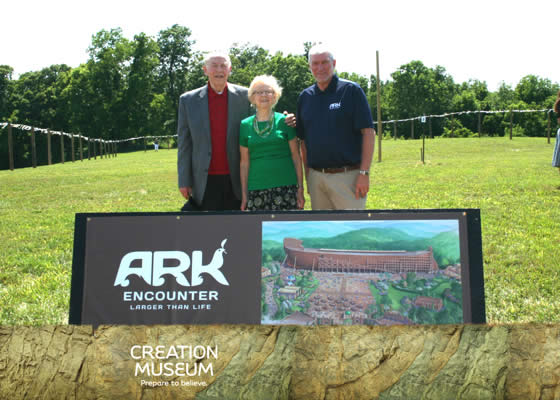 The other 11 photos were taken during this special time: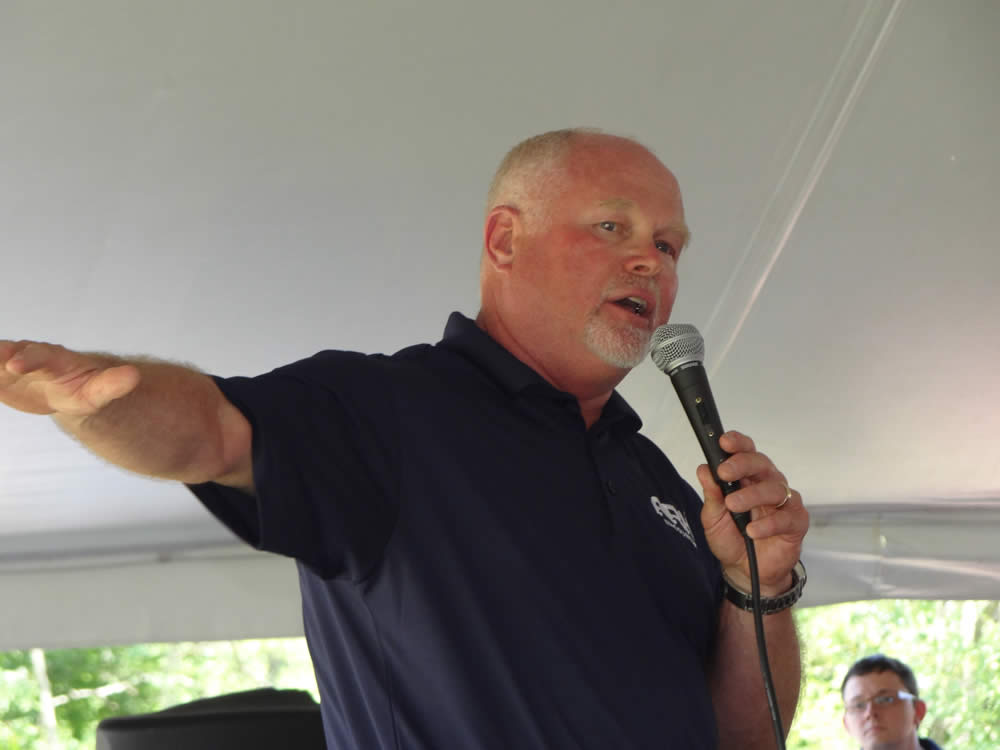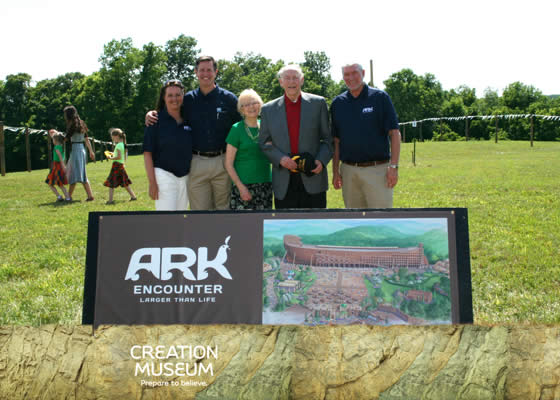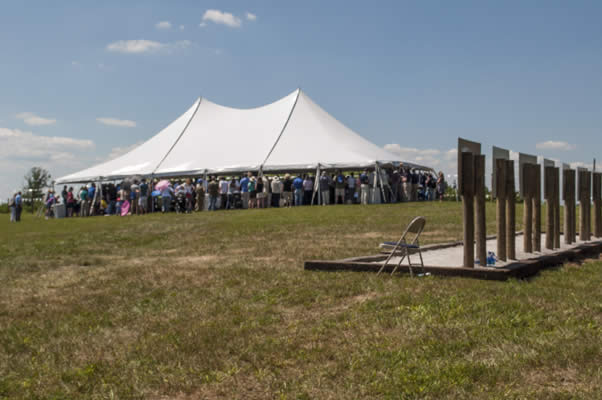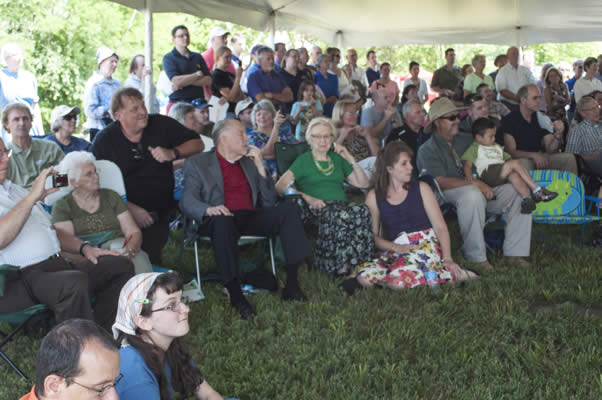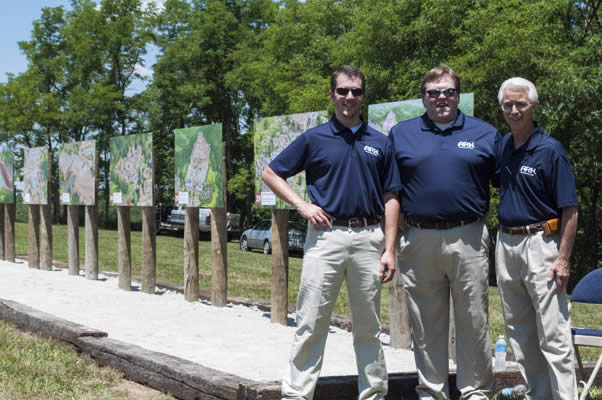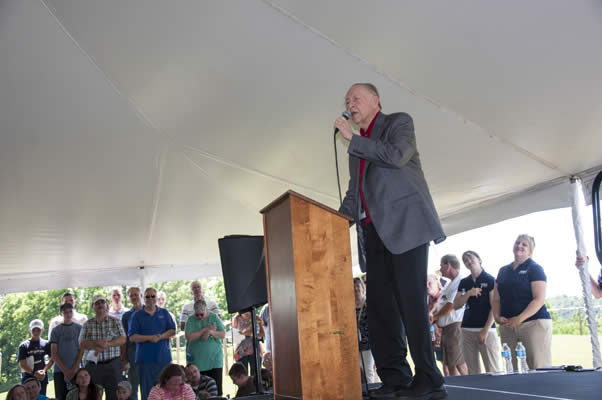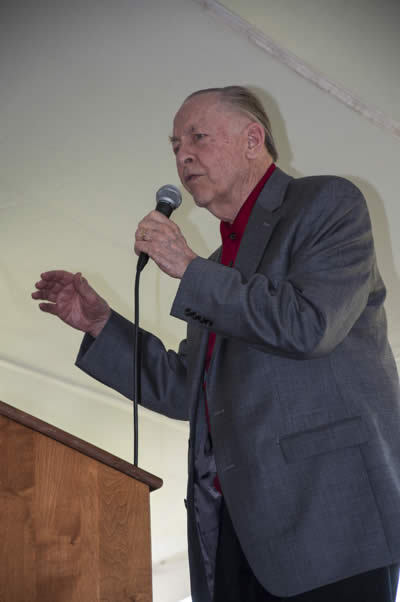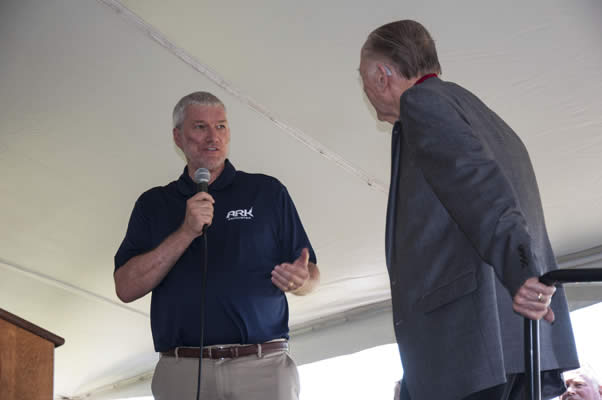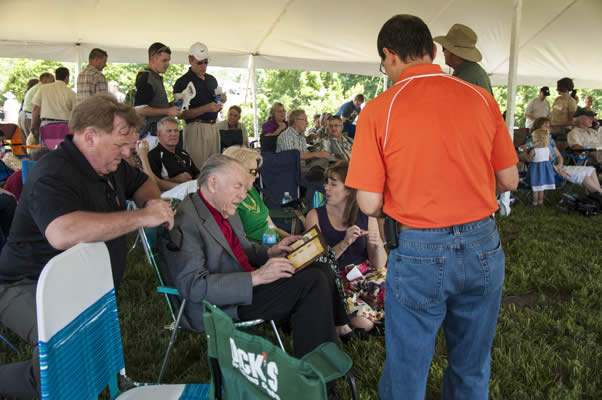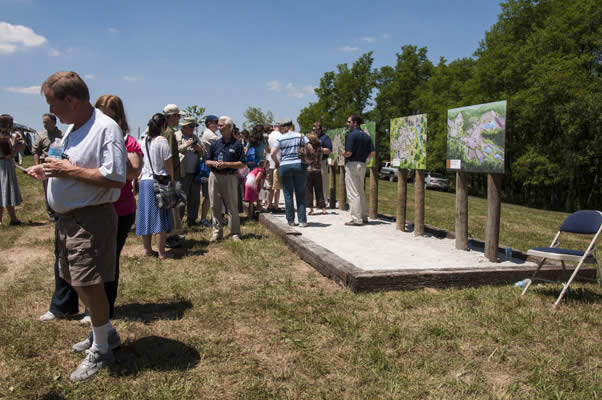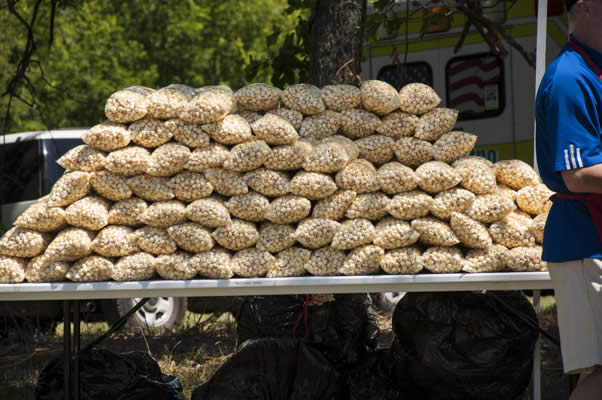 Thanks for stopping by and thanks for praying,
Ken