Some time ago, I recommended a fiction book called Deadly Disclosures, by author Julie Cave. Here is what I said about it at the time:
Through the genre of a thrilling, "nail-biting" mystery book (that I think you won't be able to put down), talented fiction writer Julie Cave has written a great novel. It will help fiction fans everywhere engage with the foundational importance of the biblical authority message we give—and its impact on the culture.
If you haven't yet obtained a copy of this novel, featuring the character Dinah Harris, you can take advantage of a very special offer, running for a limited time. You can purchase
Deadly Disclosures
in the epub format, and it can be read on the iPhone, iPad, Nook, Kindle, and other epub or mobi compatible readers.
This digital book is now on special for only 99 cents. I encourage you to see for yourself how Dinah Harris discovers God's grace and redemption. You can also enjoy sharing the 99 cents opportunity with those who love Christian fiction and those who are seeking answers. This special is good through January 31, 2012. Don't miss this great opportunity!
Deadly Disclosures is the first of a trilogy written by Julie Cave. I found all three books captivating. They teach a very strong Christian message that is so applicable in today's world. The other two books are also available at a special epub price right now. See the following summaries of all three books:
Deadly Disclosures: A suspense-filled fiction mystery that answers an ominous question—how far will some go to silence an influential Christian voice? Set against the powerful backdrop of Washington, DC, Dinah Harris battles her own alcoholism and uncovers a vast conspiracy, determined to silence Christians once and for all.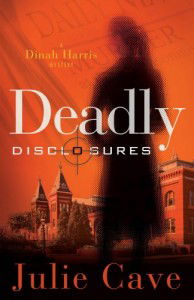 The Shadowed Mind: From the shadows will emerge a cunning and terrifying killer, who carefully and methodically will decide whose life has value to society and whose does not.  While Dinah seeks the killer, can God's redemptive power overcome the devastating legacy of science without compassion?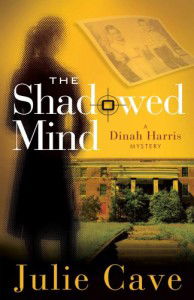 Pieces of Light: Dinah Harris hunts down a serial bomber targeting religious icons and buildings. The bomber is on a mission to rid the city of religion and establish a "new world order." Can someone so intent on ridding the world of God experience redemption? What lies behind his hatred of God?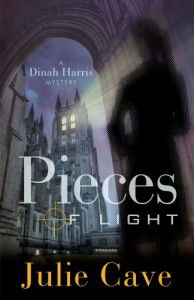 You purchase epub versions at the following links: Deadly Disclosures, The Shadowed Mind, and Pieces of Light.
California Here We Come
Dr. Gary Parker and I will be speaking at Calvary Chapel of Oceanside (north of San Diego) from Saturday through Monday this coming weekend. See the
event page
for details.
Thanks for stopping by and thanks for praying,
Ken