We knew that the gardens at the Creation Museum are beautiful in all seasons, but winters here are proving to be exceptional.  An image of our pergola in winter has been awarded  fourth place in the International Christian Artist Competition (ICAC). I have been told that this international competition receives over 600 entries from 30 countries around the world.  Awards include cash prizes, gift certificates from Hobby Lobby and marketing contracts from "Art Beat of America".
Deb Minnard, one of our staff photographers, entered this image along with three others that are displayed here: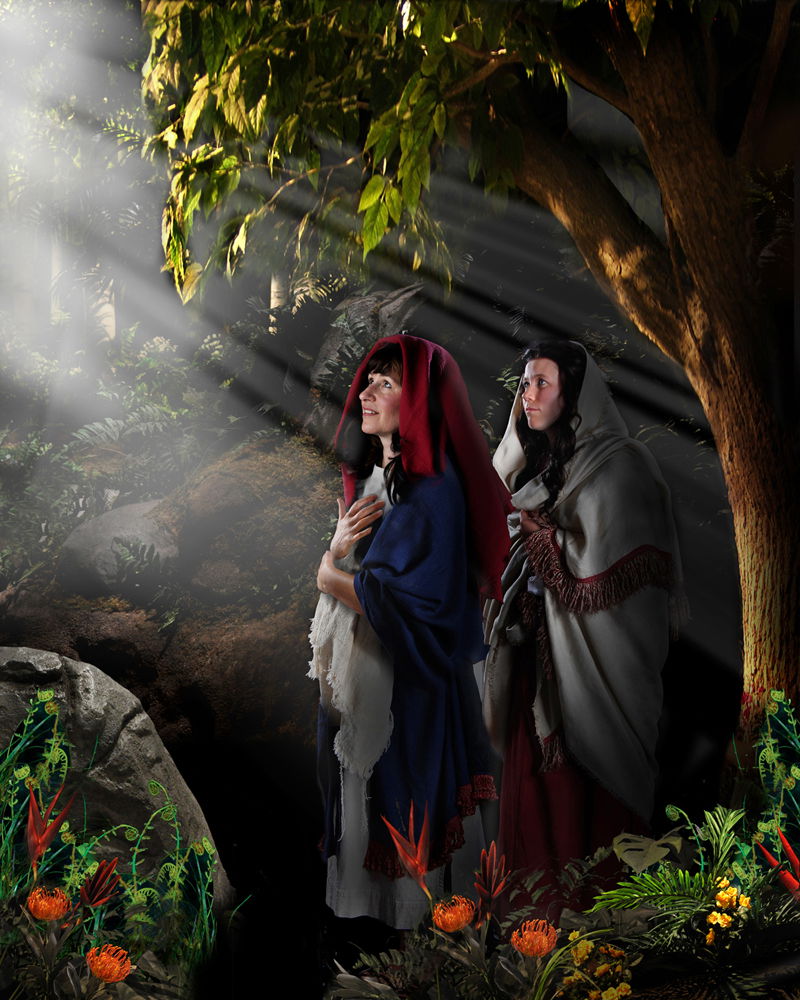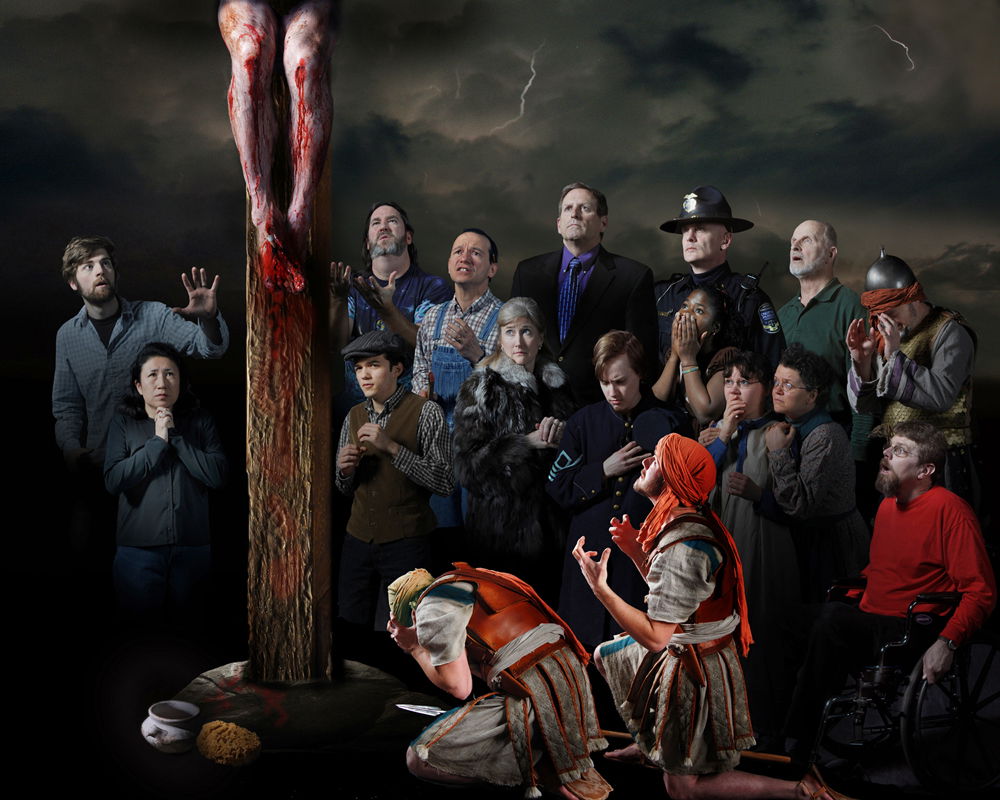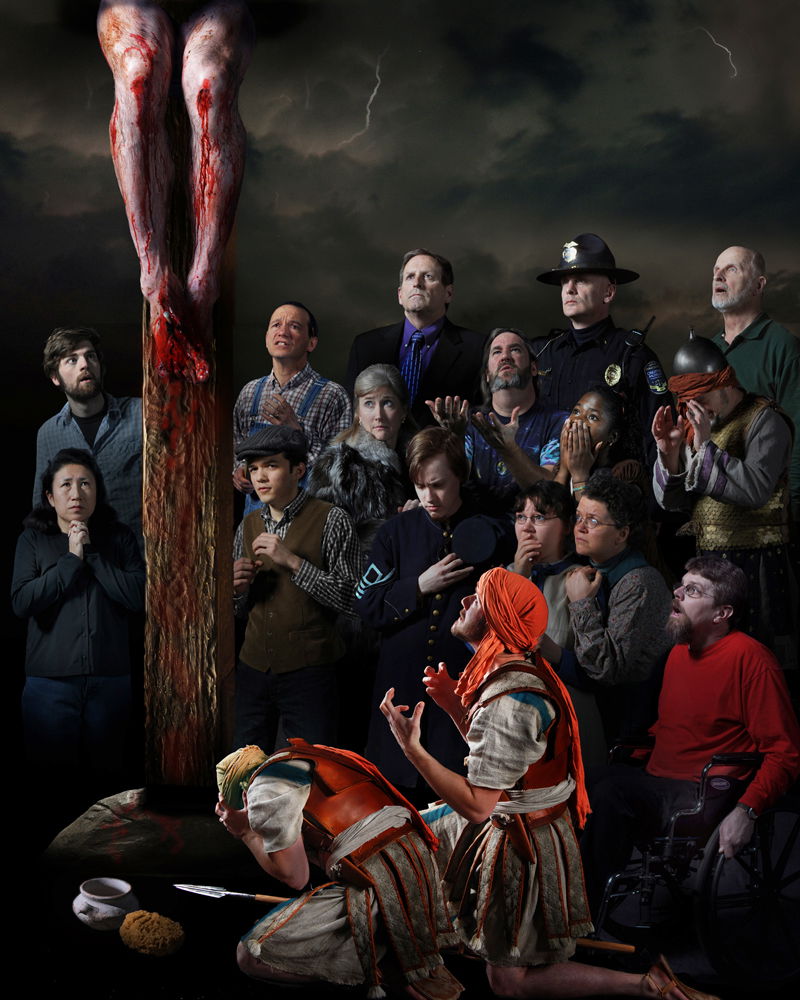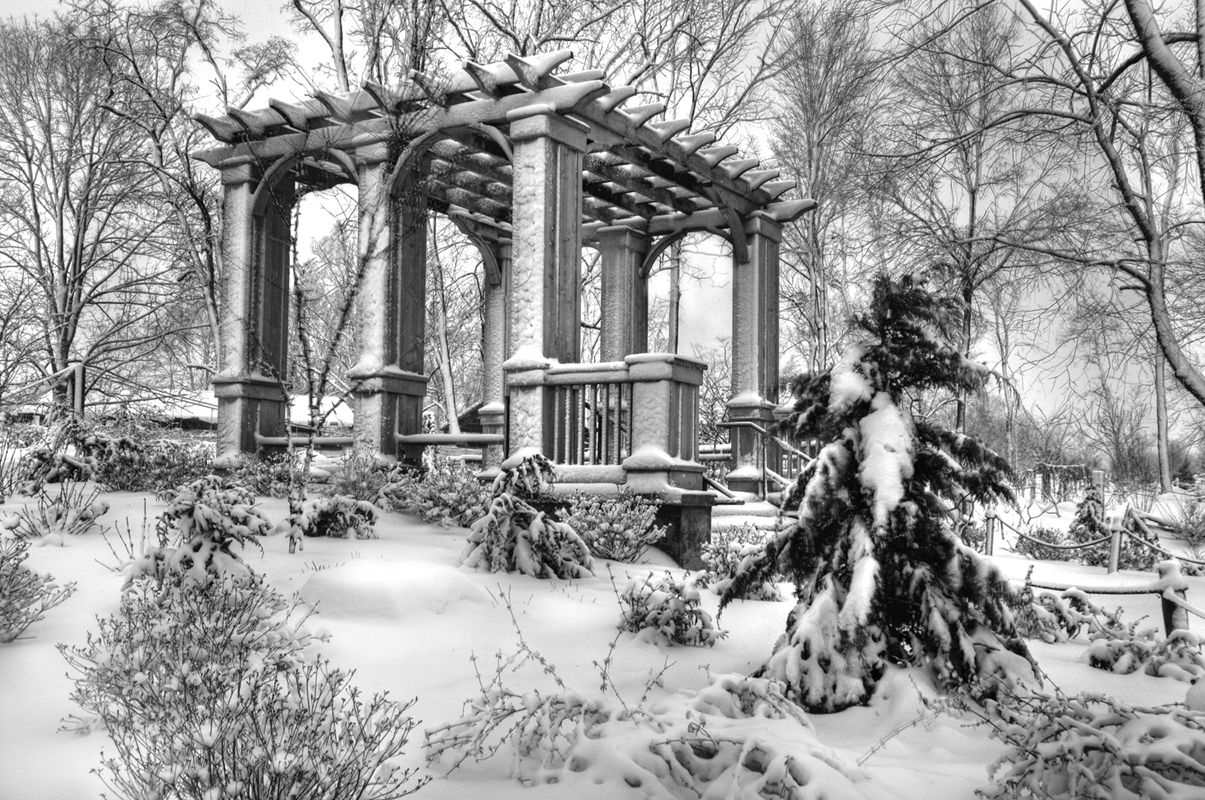 The winter scene captured a fourth place and the other three were given "top 200 status."  Deb's pieces in the top 200 are part of a series that she did using a number of AiG staff and volunteers as subjects.  She hopes to market them to help support a campground/retreat ministry that she and her husband have started near the Creation Museum.
You can learn more about the ICAC and see the rest of the entries at this website: www.ARTISTS4GOD.com
From Down Under
A couple from Down Under attended an AiG conference in the USA recently, and visited the Creation Museum.  It was great to receive this email from them this week:
[We] would like to thank you very much for your warm welcome at both the conference and the museum. We are very grateful to God for the connection with brother [name] ... as it led us to participate in the Pastors' Conference, which was a blessing to us in many ways-- the messages heard, meeting the Ham brothers, and several other special brothers and sisters in Christ, as well as the opportunity to buy resources and visit the museum twice.

We returned to Australia after three weeks with four boxes of resources which we aquired from three wonderful conferences—Living Waters, Answers in Genesis and Desiring God. We are so glad that we got to know the work and minsitry of AiG close up, and we pray that the Lord will continue to Bless, Guide and Keep the good work He has begun with everyone that this ministry has involved.

It was great to meet your family and we were very encouraged by the beautiful work AIG does to help 'THE FAMILY' in so many ways-- educating, involving, strenghtening, parents and children -- to the glory of God, claiming back the family to wholeness and purpose. Praise the Lord.
Thanks for stopping by and thanks for
praying
,
Ken