​
I'm continually amazed to hear of so many scientists and engineers who are associated with NASA and the American space program who are creationists. Last Friday, one of the engineers who has worked on the International Space Station toured the Creation Museum. This man (we'll keep his identity hidden—his position could be jeopardized if his supervisors knew that he rejected the evolutionary worldview) will tell you that evolution is the basis for some of America's space exploration programs, like SETI.
This engineer confirmed what I've known for several years (especially after I spoke at a Bible study held at the Goddard Space Center in Maryland several years ago): many scientists and engineers reject the evolutionary belief system. In fact, many that I met back in the'90s at Goddard had been involved in the refurbishing of the Hubble Space Telescope.
Radio Prize-Winner
Dan Stelzer, the young man who designs much of our award-winning Answers magazine, won a local radio contest recently. He and 19 colleagues here at the office were treated to lunch by radio station Star 93.3 (known also as WAKW) in Cincinnati. In the photo, Dan is in the foreground/right.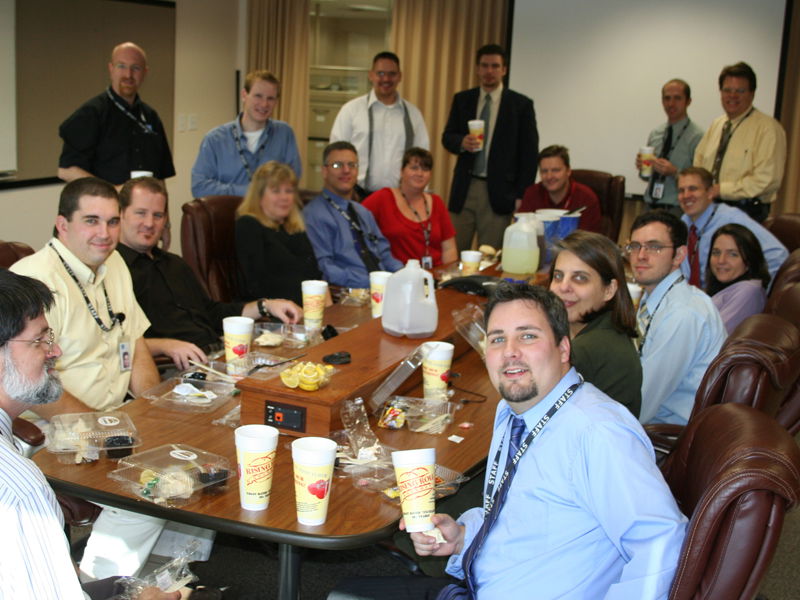 The radio station was one of the very first to air our Answers with Ken Ham 15 years ago. Answers is now on over 800 stations across the U.S. (and dozens more overseas). We're heard twice a day on WAKW—a station that serves our region. The station's website is: http://www.mystar933.com/
We thank them for airing our program so faithfully for so long.
In this photo, station on-air personality Kurt Wallace is seen with Dan of our staff. Kurt brought the lunch over to AiG when his morning shift was over.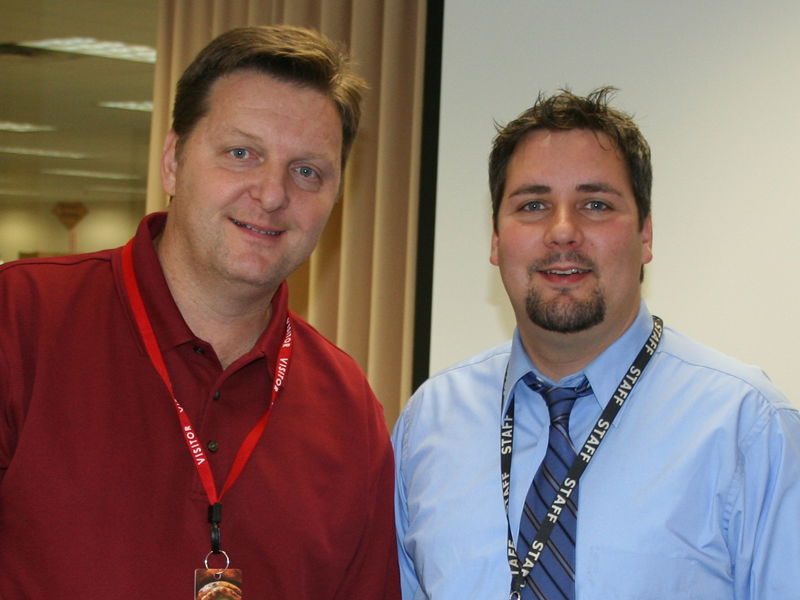 Devotion
God require of thee
(Deuteronomy 10:12) And now, Israel, what doth the

Lord

thy God require of you, but to fear the

Lord

thy God, to walk in all his ways, and to love him, and to serve the

Lord

thy God with all thy heart and with all thy soul
We know that when the Lord Jesus Christ summons all our heart and soul to Him that He is calling for us to break every compartment in life where He is excluded.
Thanks for stopping by and thanks for praying,
Ken