Recently, a school used various Answers in Genesis resources as part of their science fair. It was just another way of getting the vital creation/gospel message to students, teachers, and parents. After the fair, we received this report:
The resources were perfect and I have received many positive comments from other faculty, parents and Home School students! One of the big hits with students were the Kids Answers that I also included in their prize bags! They loved them!! The remaining material is in the process of being distributed to some home school groups and to another local Christian School.
One of the more encouraging stories of the week was when six of our former students, (our school goes to 8th grade) who are seniors and [j]uniors in High School came to help judge.  We spent over an hour going through the resources and talking about what they have been hearing in their classes and they all ended up leaving with an arm full! They are very excited to get these materials to some of their teachers and to fellow students!! I pray we started something!!!
Here are [two] photographs of the AiG resources on display at their fair:
   
"Answers for Darwin" Continues
The final evening of the free "Answers for Darwin" conference is tonight. Last night, around 2000 people turned out for the two sessions. I met people who drove from many different areas to be here for the conference. One family drove from
Ohio
—they live one hour from the
Creation Museum
but decided to do some vacationing in Virginia so they could attend the conference. I have included a few photographs: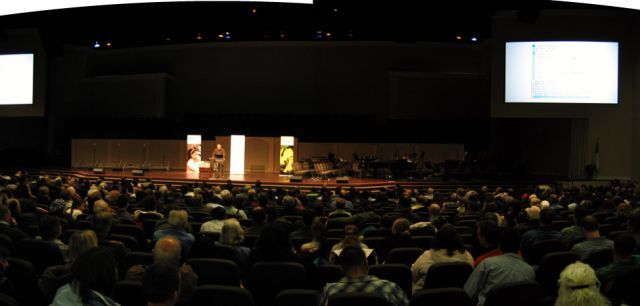 A photograph of part of last night's audience in the auditorium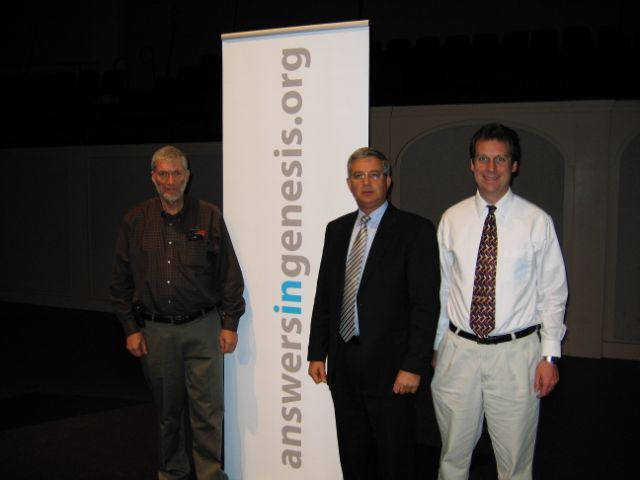 Me, Dr. Andrew Snelling, Dr. David DeWitt (Dr. DeWitt is a professor in biology, and Director of Creation Studies at Liberty University—he spoke at our conference on Sunday evening)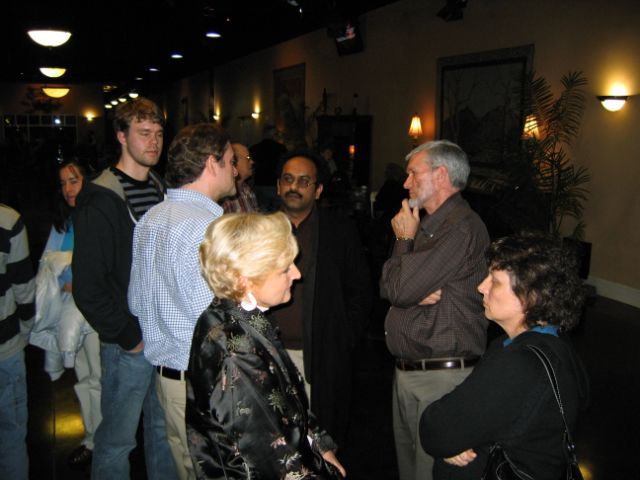 People asking questions during the break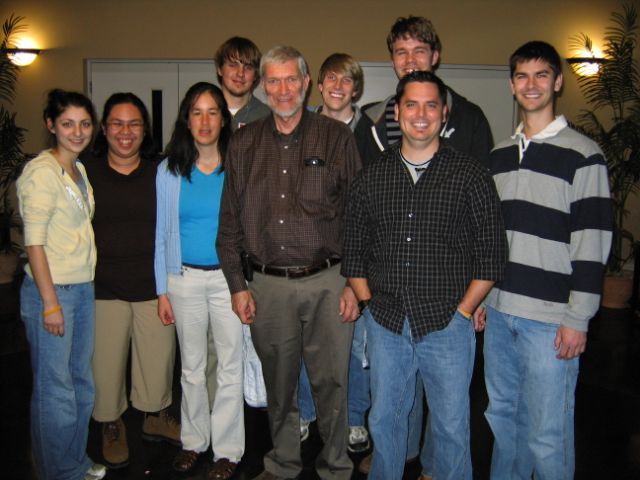 Liberty University Biology Club students
Yesterday, I also did two radio interviews (one was on a national talk show heard on about 150 stations).
Florida This Weekend
This weekend, Dr. David Crandall and I will be speaking at an AiG conference in Winterhaven, Florida—between Orlando and Tampa. You can
find out more details
from the AiG website.
Devotion
One word

(2 Chronicles 20:12) O our God, wilt thou not judge them? for we have no might against this great company that cometh against us; neither know we what to do: but our eyes are upon thee.

One word describes what we see when we look within ourselves, lack—and one word describes what we see when we look to the Lord Jesus Christ, adequacy.
Thanks for stopping by and thanks for
praying
,
Ken