With a color picture of our raptor exhibit from the Creation Museum, Time magazine (Dec. 24 issue and coming out now) featured the opening of the museum as one of the 10 biggest religion stories of 2007. For one museum, privately funded, to make such an impact is significant. There is no doubt the Lord raised up this museum as a witness to the world—no wonder we get the opposition we do, even from certain Christian quarters.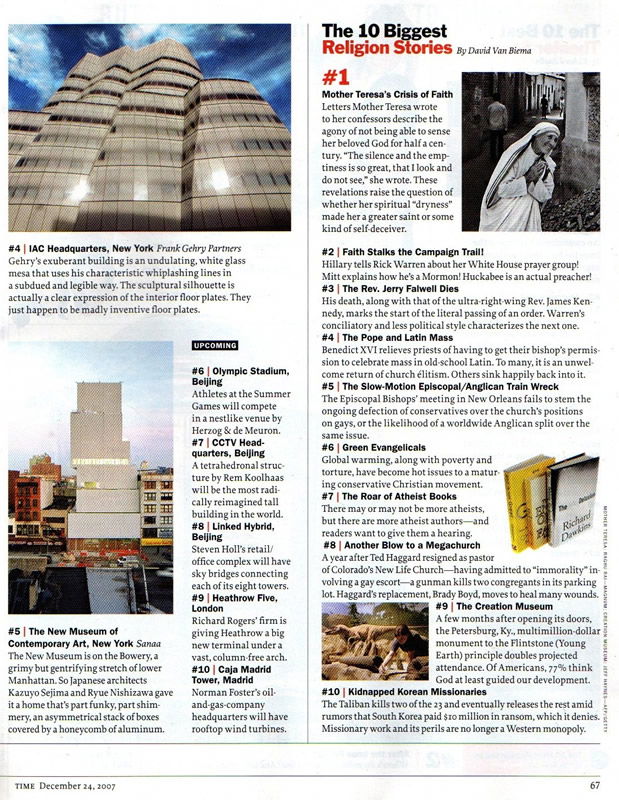 You can read more at on Time's website at:
http://www.time.com/time/magazine/article/0,9171,1694445,00.html
CREATION MUSEUM MAKES MAD MAGAZINE'S LIST OF 20 DUMBEST PEOPLE, EVENTS AND THINGS OF 2007
The satirists at this magazine may mock the Creation Museum, but this shows clearly that the museum has made a significant impact in the secular culture. No wonder the secularists are worried about this one-of-a-kind museum.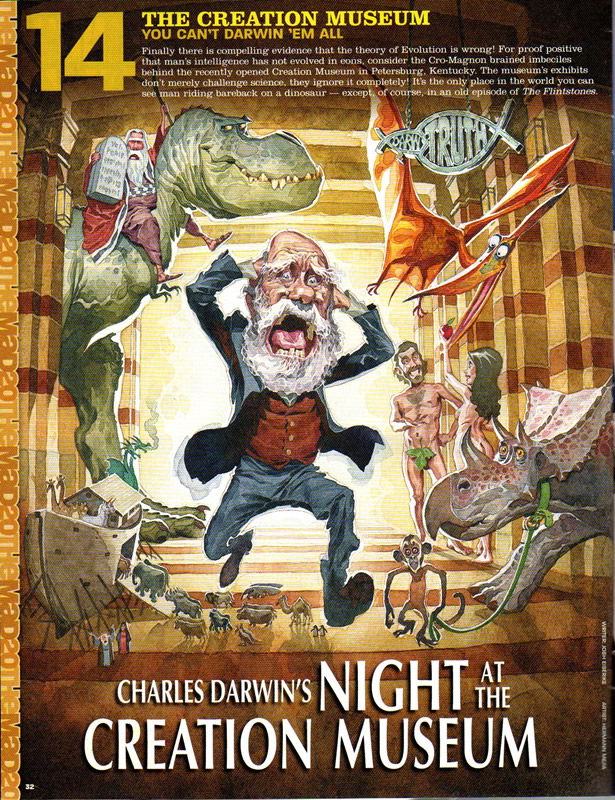 We praise the Lord that the opening of the museum this past year, the most significant event in the history of AiG, has made such an impact in the world. Praise the Lord.
Thanks for stopping by and thanks for praying.
Ken