The Olympic ceremonies were indeed tainted by the tragic death of the Georgian luger Nodar Kumaritashvilli. I certainly am praying for Nodar's family, friends, teammates, and even his country. Nodar was killed when he was in a practice run on the luge and was traveling 90 miles per hour.
As the story broke I immediately thought about 1996—the location was Centennial Olympic Park in Atlanta, and a bomb went off 12 hours after my wife and I were having lunch on that very spot. That tragic event took two lives and over 100 were injured. It was an event we will never forget.
AiG's Olympic Ministry begins on Saturday, February 20, with over 110 people coming to the Games, not to be entertained, but to share Christ with the Olympians and the spectators. Olympic booklets, about 200,000, called Gold Rush Vancouver, will be distributed on the Streets of Vancouver, giving folks the good news of the gospel of Christ.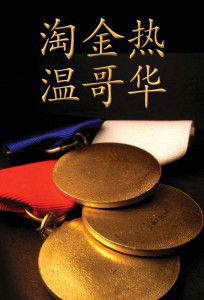 Please pray for God's wisdom as we meet people from all over the world. The AiG ministry in Greece during the 2004 Olympics saw over 200 souls come to Christ and saw a man on his way to commit suicide gloriously saved. Will you pray for our team and let's ask God for a great harvest of souls?