We were very happy to learn that our song "Jesus Is Alive" jumped to number 32 on the national Inspirational Country charts. This song is from our newest album Songs of Life, Love, and Faith.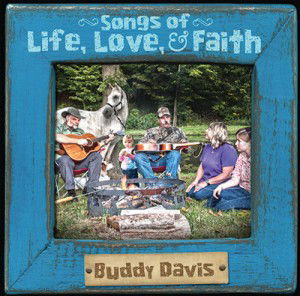 Filming More Videos
We will soon be leaving to film two new Amazing Adventures DVDs in Alaska. These are the next in the series. Although not titled yet, one show will be on the Ice Age and some of the animals that lived thru it. The second show will be on Alaska and its animals, minerals, and beautiful scenery.
This fall, our new music DVD should be released. It was shot in our cabin and the surrounding area.  The team is doing a great job editing this, and we are really excited about this project.
Caving Experience, August 30–31
I hope some of you can join us on August 30–31 for a caving experience. We will do this at Cumberland Caverns in McMinnville, Tennessee. You can get more information online at
CreationMuseum.org/go/caving
.  Much of our latest DVD
Extreme Caving
was filmed in Cumberland Caverns.  For those who want to, we will even camp out in the cave.  I will be doing a concert, and an evening meal will be provided.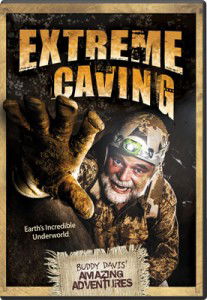 Cave Secrets of the Pterodactyl Now Comes with Audio CD
Recently we have added an audio CD to our book
Cave Secrets of the Pterodactyl
. This is a children's book for all ages! There is creation teaching in the book along with a mystery and adventure. We wrote this with our daughter, Lydia, who is the main author of this project.
We believe the new audio CD will be enjoyed as families travel and also at bedtime.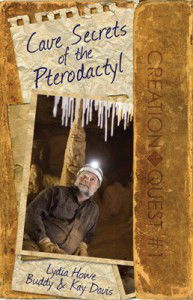 Check the Creation Museum schedule to see when I will be here this summer.  I do a concert every day and a workshop called "Cool Critters of the Ice Age."  Hope to see you.