This month has been very busy. The photos I have included are of the first Dinosaur Dig in Glendive, Montana during the second week of July. We had 21 people from all over the country join me for the week. We found lots of dinosaur bones, fossilized turtle shell, alligator teeth, and some fossilized figs.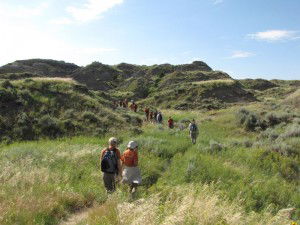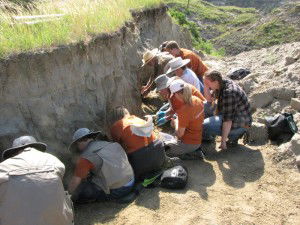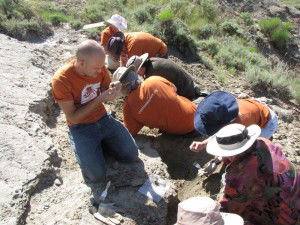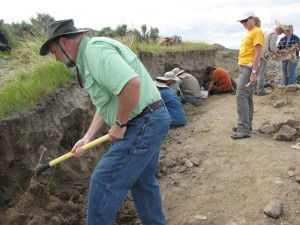 Last week, I did 11 concerts, five workshops, and two family dinosaur tours at the museum. I was home for one day and then I flew to Montana to start our second Dinosaur Dig.
I work in conjunction with the Glendive Dinosaur and Fossil Museum. We are praying for good weather this week. If it rains in the badlands, the slopes are too slippery to climb to get to the dig site.
I have also been busy writing new music and working on the script for our new show. I was very happy to see my newest DVD, I Dig Dinosaurs on the shelf of the bookstore. It is a family show and covers lots of information about digging up dinosaur bones. It is also full of information with facts on dinosaurs from a biblical point of view. We did it in a fun way, and this is the pilot show for 13 episodes. The next DVD will be on life in the swamp.