With online computer games for kids, what do you expect? Fun characters, adventure, perhaps a dose of "edutainment" . . . and a biblical worldview?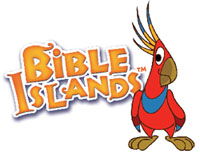 Bible Islands provides a fun—and safe—environment for kids to explore the wonders of the Christian faith. Quests teach them about the truth of Scripture and bring to life events from the Bible. Games and videos reveal why they can trust everything that God's Word teaches. As they journey through the islands, they can unlock new games and activities that will hone their reading, science, and math skills. There is even a special "Creation Museum" area.
For parents and grandparents, the customizable game is a new way to share the truth of Scripture that keeps kids excited to learn. Through a special arrangement with the Creation Museum, Bible Islands now features both an "always free" play environment and an upgraded subscription-based environment.
To explore and begin playing in this online world for free, simply go to www.CreationMuseum.org and click the "Bible Islands" logo at the bottom of the page.