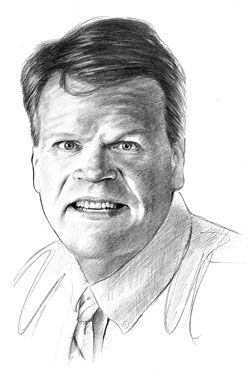 Dale Mason, Publisher
This issue contains more than ever! More pages, more articles, more pictures. More for families and more for everyone!
When we launched Answers magazine in 2006, we set out to provide the best creation/worldview periodical on the planet. That was a lofty goal.
Our inaugural issue, shown here, was 80 gorgeous pages. In addition to a plethora of timely and hard-hitting articles about science and the Bible, it showcased our unique new "two magazines in one" concept—inserting an 8-page pullout Kids Answers. This special supplement, with its thick pages and big, colorful poster, has been a huge hit with grade-schoolers. It's also very popular among adults who know the value of this Creator-affirming material in helping strengthen children's faith. More than 30 Kids Answers mini-magazines have now been released. To God be the glory!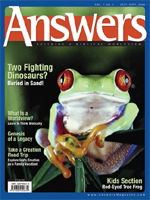 Immediately after that first issue, we bumped Answers up to 96 pages to give readers more God-honoring articles. And we haven't stopped looking for ways to improve.
Beginning with this, the January 2014 issue, you'll find even more of the information and imagery that 98% of you say you don't throw away, even after you've read the magazine! (Many of you keep back issues for reference, and many pass them along to other families or leave them at medical offices, libraries, and elsewhere.) The issue you now hold is 112 pages, which includes five more articles than the old 96-page version. Our team has been busy!
We are adding several more one-page articles, plus one or two longer stories per issue. Most of these are very layman-friendly, but from time to time we will give you an extra semi-technical feature as well.
Answers continues to garner awards for writing and design excellence every year, and for this we praise God. But our primary goal is to equip you and your loved ones with current, cutting-edge facts and biblical perspectives on the news. God's Word can be trusted from the very first verse, and we will never stop showing you that is true.
Please keep subscribing, and giving subscriptions to others. We strive to be the most accurate and most trusted Christian magazine today, and we can continue to improve and expand only by God's grace and your continued support!
All for Him,
Dale T. Mason, Publisher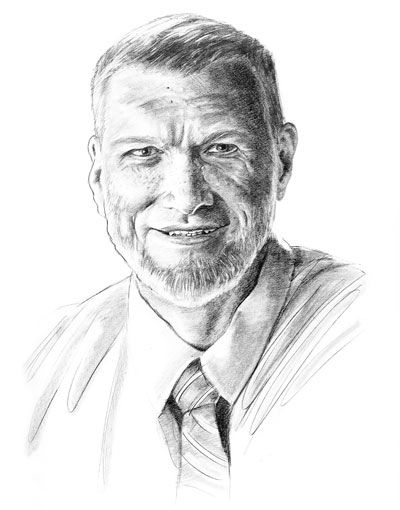 "The search for intelligent life on other planets seems doomed to failure because God's Word clearly states that God created the earth to "be inhabited" (Isaiah 45:18). The Bible repeatedly describes earth as the center stage of creation. Here Jesus Christ stepped into history to become a man—not an extraterrestrial—to die on the Cross to save humans from the death that Adam's sin brought into the cosmos (Romans 8:22). It's no surprise that astronomers are confirming that the earth is a very special place!"
Ken Ham, President/CEO, Answers in Genesis–USA