Answers in Genesis is partnering with online streaming service PureFlix.com to provide you with faith-building content that will equip and encourage you and your family to trust God's Word. PureFlix.com is a family-friendly alternative to other streaming services such as Netflix, Hulu, and Amazon Prime. While we might not agree with everything hosted on the site, the company is careful to select content that is safe for families and is largely Christian based. It's a fantastic starting place to discern what content you may want to use in your household. This new partnership will allow their subscribers unlimited access to our digital library of more than 500 faith-affirming videos in the near future, including teaching DVDs, documentaries, and children's videos, plus films shown at AiG's popular themed attractions, the Ark Encounter and Creation Museum near Cincinnati. All of this will be available to you at no additional cost!
Examples of anti-Christian sentiment and the censorship of Christian views on places like Facebook, YouTube, and Twitter are increasing.
Anti-Christian sentiment and the censorship of Christian views on places like Facebook, YouTube, and Twitter are increasing. We need to be realistic about the future and our ability to continue using social media and YouTube platforms, as there is a potential we could be censored or banned due to our biblical views, including our stand that marriage is for a man and a woman, abortion is murder, and gender is binary (male and female). This relationship with PureFlix.com protects our content and allows as many people as possible to learn more about the truth of God's Word and the gospel.
Ken Ham stated, "With so much uncertainty regarding the freedom to express the Christian worldview in our culture, we considered it important to use other platforms for our ongoing mission to reach the public with our video content. Therefore, AiG decided to pursue this agreement with PureFlix.com. Other ministries no doubt will do something similar."
"We're thrilled to add Answers in Genesis to our roster of partners," said PureFlix.com CEO Greg Gudorf. "Our subscribers are looking for content with a Christian worldview, and we and our partners strive to provide them exactly what they're seeking."
AiG's Award-Winning Films on PureFlix.com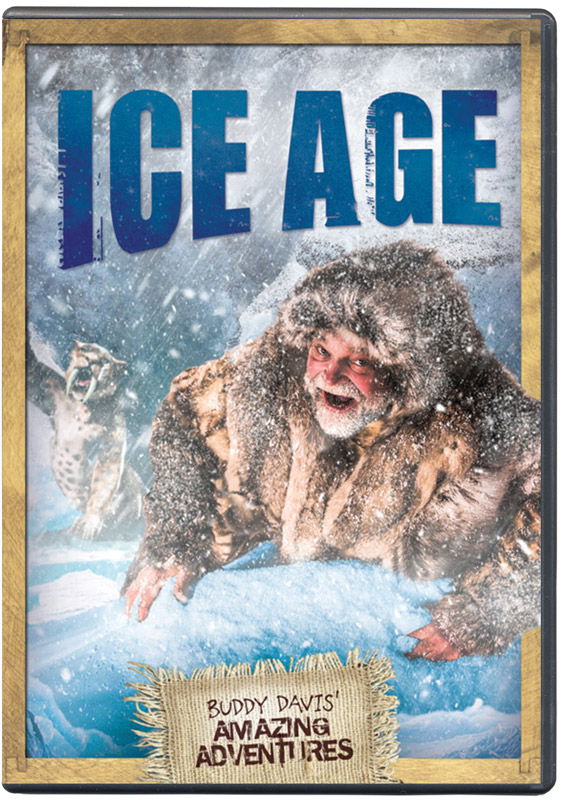 PureFlix.com has agreed to place all of AiG's video content on its platform over the next few months. Several are ready to watch right now at PureFlix.com.
Consider subscribing to PureFlix.com to enjoy the content already available as well as a channel devoted to Answers in Genesis content. The AiG selection will include recent award-winning films. Two AiG movies received major awards at the 2018 Christian Worldview Film Festival: As in the Days of Noah, winner of Best Short Film (shown inside the Ark Encounter), and Buddy Davis' Amazing Adventures: Ice Age, Best Children's Film.
You will enjoy kids programming such as The Wild Brothers and Buddy Davis' Amazing Adventures; DVD presentations from Ken Ham, Dr. Georgia Purdom, Dr. Tommy Mitchell, Bodie Hodge, Dr. David Menton, and other popular AiG speakers; Ark Encounter and Creation Museum videos; and more. As we create more content, new titles will be added to Pure Flix for you to enjoy at no additional cost.
Try a Month of PureFlix.com for Free
Although you must still be discerning about what content you choose to watch, PureFlix.com is a great place to start for family-friendly entertainment and even some Bible teaching. As other streaming platforms continue to grow more perverse and even anti-Christian, PureFlix.com is a wonderful alternative. We're excited about our new relationship with them and trust many people will be exposed to top-notch teaching about the truth of God's Word and the message of the gospel through this partnership.
The subscription cost is the equivalent of purchasing one AiG DVD a month. So PureFlix.com subscribers get all the video content AiG produces (and will create in the future) as well as all the regular PureFlix.com content. Ken Ham observed, "Now, that's an incredible value."
Learn more and subscribe to PureFlix.com today (or try a month free) at PureFlix.com.