Just before AiG president/CEO Ken Ham left the offices to start a long journey back to his native Australia to visit family and friends, he was surprised to discover that the entire AiG staff had gathered to honor him for speaking ministry that dates back all the way to July 1975.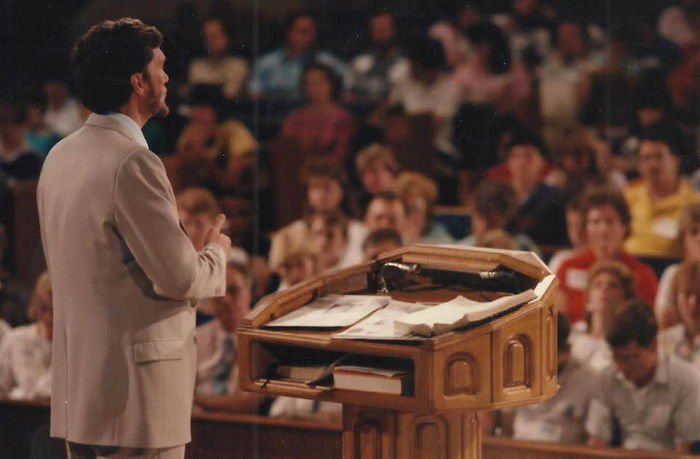 On this 40th anniversary, several speakers gathered in the Creation Museum's Legacy Hall to offer recollections of different aspects of Ken's speaking ministry (thousands of presentations have been given by Ken since 1975). The first tribute (a video recording) came from the man who hosted Ken's first public speaking engagement 40 years ago this month, Pastor Jim Kitson of Queensland, Australia. He recalled hosting Ken in Dalby, Australia, on the evening of Sunday, July 13, 1975. You can view Pastor Kitson's video below.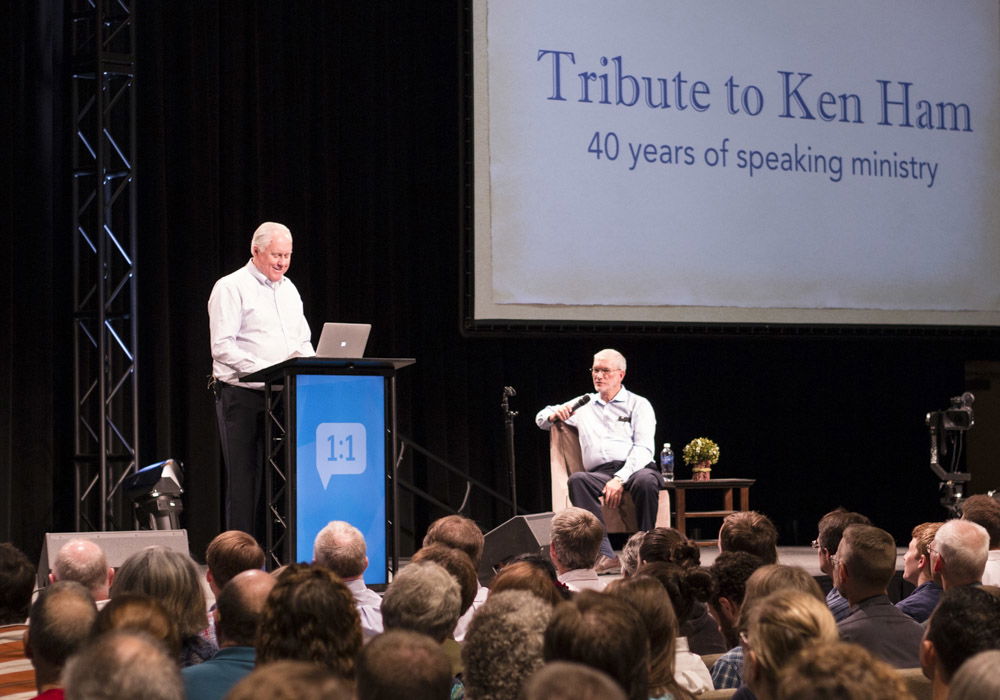 Another speaker at this morning's tribute, who was still in town after speaking at AiG's Mega Conference, was Prof. Stuart Burgess of England. He honored Ken by recalling how a major conference in Northern Ireland—where both Prof. Burgess and Ken spoke a few years ago—created a media firestorm throughout the United Kingdom. Prof. Burgess showed photos of the packed seminar auditorium in Belfast called The Waterfront.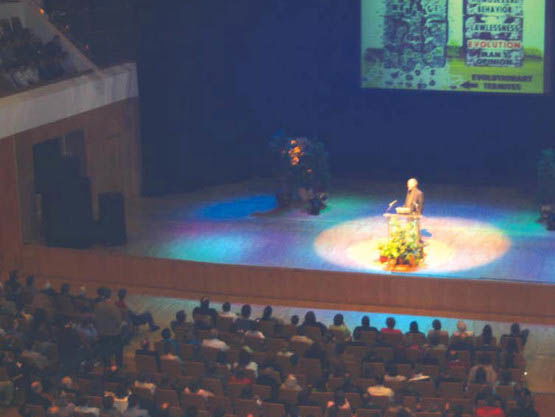 AiG cofounder Mike Zovath shared amusing stories about traveling with Ken. On video, AiG board member Craig Baker explained how hosting Ken for a seminar in Michigan in the late 1980s helped woo his future wife Carla. Daughter Renee Hodge, in attendance with most of the Ham clan, spoke fondly about her father's passion for the creation/gospel message, and gave particular praise to her mother, Mally, for her vital role in helping her husband in ministry.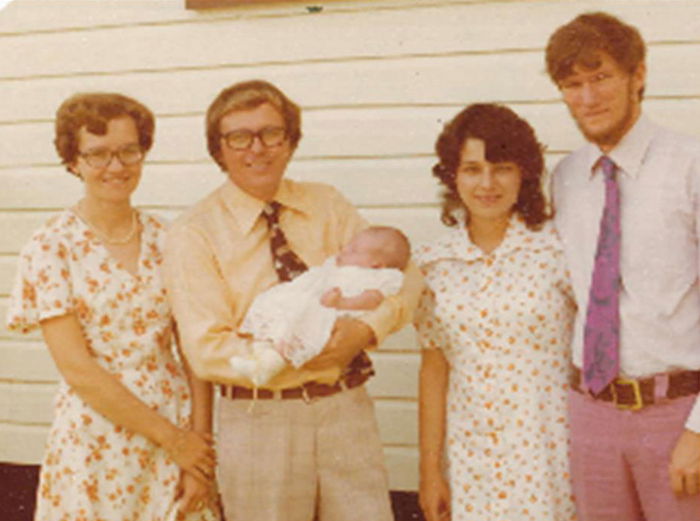 At the end of the tribute, Ken was honored with a special gift of art, which can be seen below. A few months ago, Ken was specifically mentioned in the punchline of the famous comic strip "B.C.," and in a favorable light (some evolutionists were taking the punchline as being anti-AiG, when the opposite was true).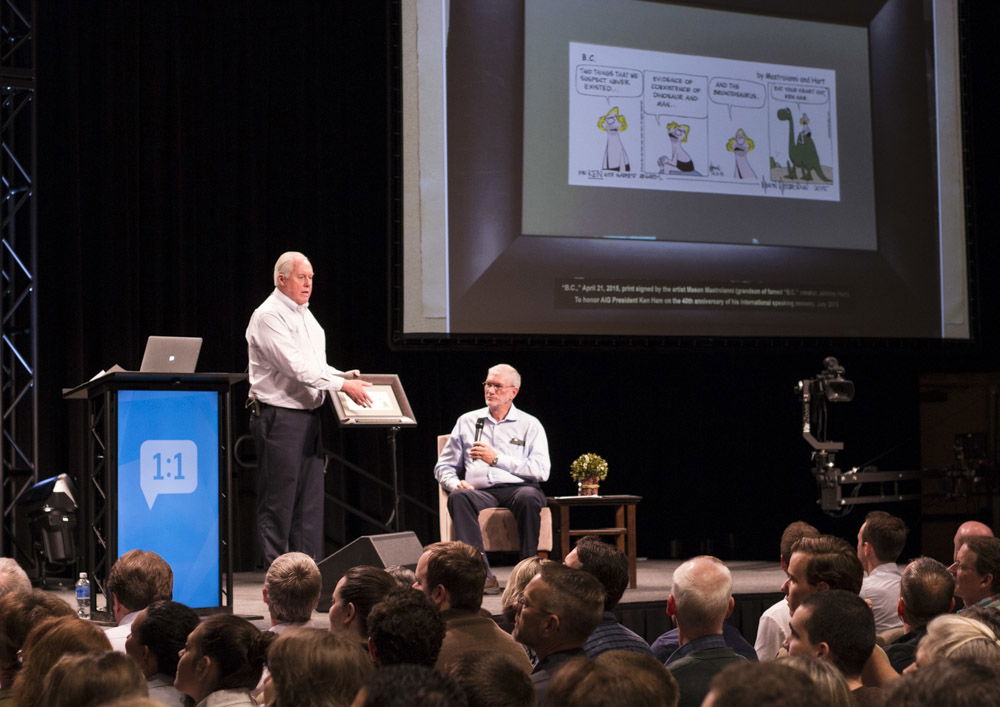 The creators of this famous comic strip are biblical creationists, and they have not been shy about their beliefs over the years as seen in several of their strips (including showing dinosaurs and people together). The originator of the comic, the late Johnny Hart, was profiled several years ago in an article that you can read here.
Here now is the video recollection by Pastor Kitson on Ken's very first speaking engagement 40 years ago this month. Rejoice with us as you view it.