Crawling among the foliage of Central and South American rainforests are some of the brightest-colored creatures on the Creator's palette. Only about the size of a paper clip, poison dart frogs are painted in vibrant hues of red, yellow, blue, green, and orange.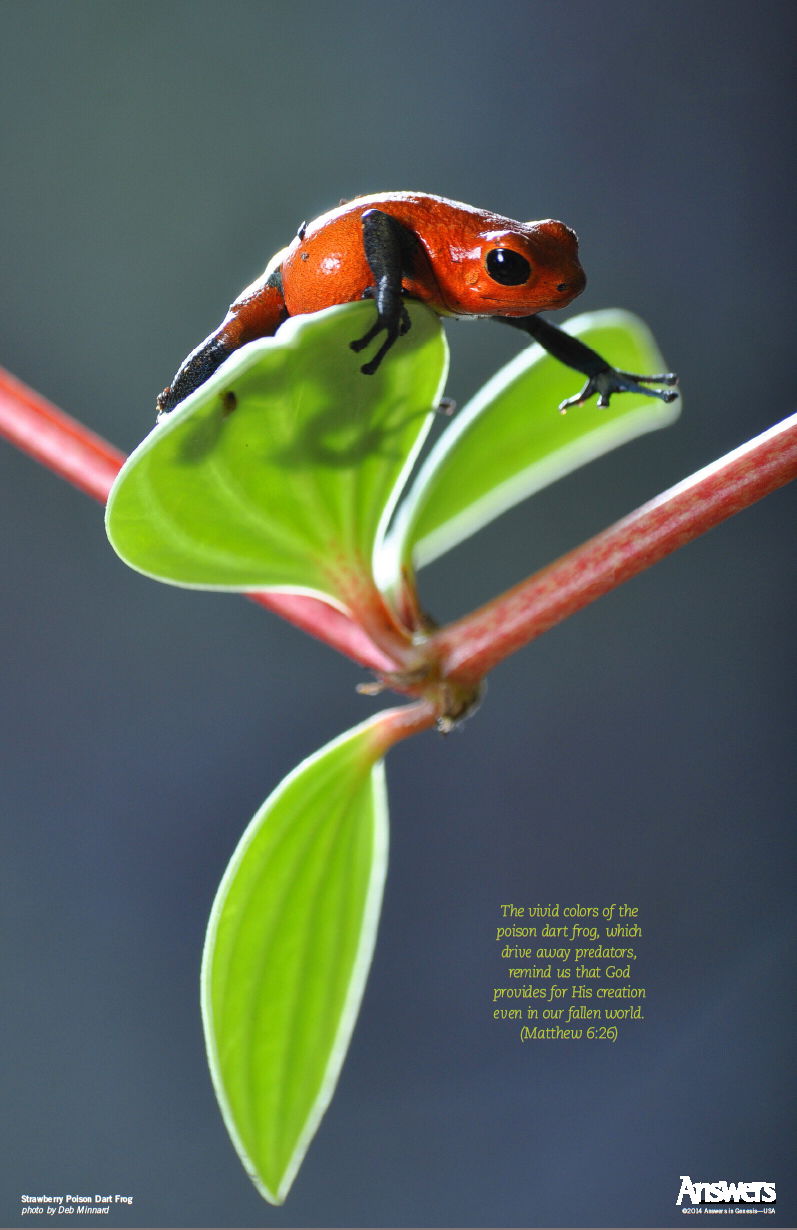 Strawberry Poison Dart Frog
Their colors catch our eye and beg a closer look, but the colors are intended to warn off predators. Their skin is toxic.
For centuries people have used this toxin to paralyze game, but now scientists are finding ways to convert the toxin into medicine. And although in a fallen world the frog's brilliant coloring is necessary to protect it from pedators, it also reminds us that all creation—even the samllest creatures—declares the glory of God through its design and its beauty.

Sunset in Mausi Mara National Reserve in Kenya (left), photo by Aaron Kelley
Powdered Dancer Damselfly (right), photo by Mary Murphy