Far from the lights of suburbia, the moonless sky sparkles with light. Cleaving the heavens is a swath of stars glowing with a soft, milky hue—the bulging disk of the Milky Way. From our vantage point on earth, we get to peer 27,000 light-years into the heart of our galaxy.
Our front-row seats on an outer spiral give us a view of most of the Milky Way's 400 billion stars. Yet we're far enough from its blazing interior to get a glimpse of other, distant galaxies, perhaps 500 billion in all, each with its own glory.
The Creator filled the universe with these treasures in an instant (Genesis 1:16), and "He calls them all by name" (Isaiah 40:26).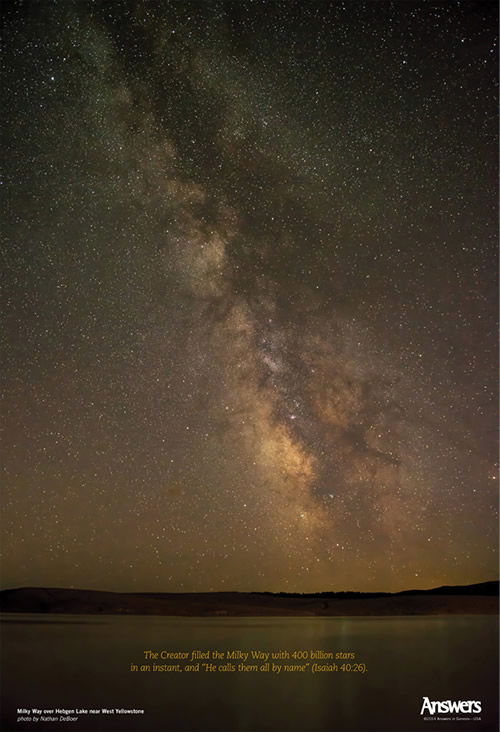 Milky Way over Hebgen Lake near West Yellowstone. Click picture to view larger image.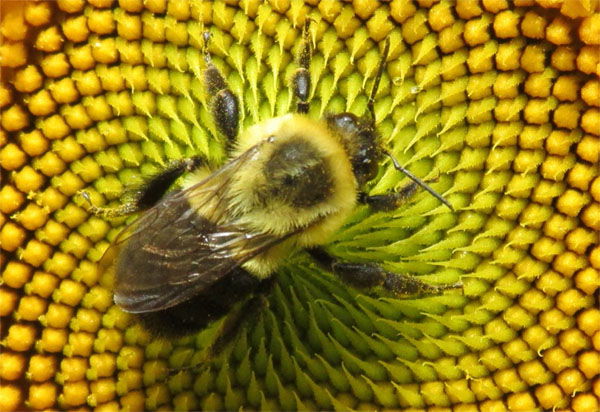 Bee on a sunflower.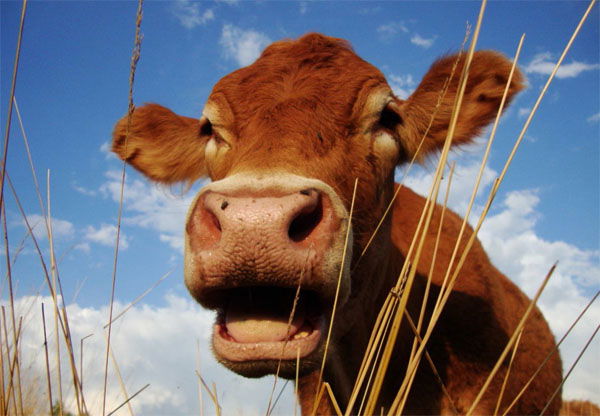 Limousin steer.